Cleaning Up Crime Scenes – How Biohazard Removal Works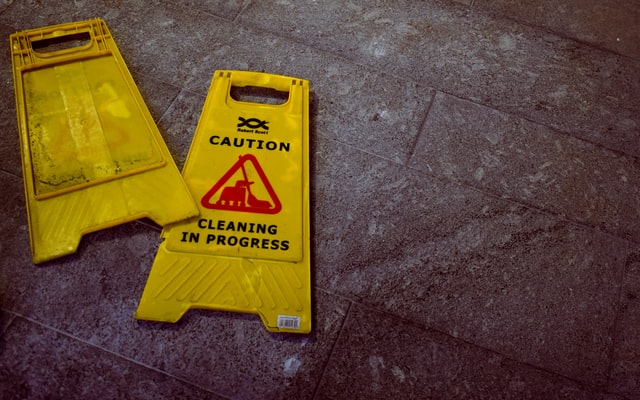 If you've ever witnessed a crime scene or violent death (suicide, murder, accident, etc.) on TV or in-person, you might have noticed cleaners in action following the crime scene investigation. Many people don't know this, but the police or authorities aren't responsible for performing biohazard removal or crime scene cleanup. In most cases, you'll have to hire specialized cleaning services for the job, especially in Westchester NY.
Biohazard removal services specialize in cleaning and disinfecting crime scenes contaminated by blood, other body fluids, and odors. Bodily fluids contain pathogens that can make people sick and cause diseases, such as hepatitis, malaria, and even HIV. Blood can easily get trapped in walls, floors, and ceilings, so you need a thorough cleanup following the aftermath to protect yourself and your family from future harm. Only professional crime scene cleaners have the expertise and tools to disinfect a crime or death scene effectively. More importantly, they have the permits required to legally transport and dispose of biohazardous waste.
In this post, we'll explain how biohazard removal works and walk you through the crime scene cleanup process.
Identifying Biohazards
According to Federal regulations, all bodily fluids are considered biohazards since they can potentially infect other people. These fluids contain bacteria, viruses, toxins, and other dangerous substances that can be classified into four broad categories based on the level of danger they present:
Level 1 Biohazard
This includes non-infectious bacteria and viruses like chickenpox and shingles.
Level 2 Biohazard
This includes more complex bacteria and viruses that can potentially cause mild diseases like measles, Lyme diseases, or hepatitis.
Level 3 Biohazard
This includes incredibly dangerous bacteria and viruses that can cause treatable but potentially fatal diseases such as SARS and anthrax.
Level 4 Biohazard
And finally, this includes bacteria and viruses that can cause potentially deadly non-curable diseases, such as Ebola and the Marburg virus due to the unavailability of vaccines and limited treatment options.
How Biohazard Removal Works
While every case is unique and will require a specific removal protocol, the core process usually remains the same. For example, suppose you need a biohazard removal service following the death of someone inside your property. The first thing you'll need to do in this unfortunate situation is to call 911. Once the forensic team and officers are done with their investigation, you can arrange to transport the body to a mortuary or crematorium.
Once the body is transported safely from your property, you can call a biohazard removal service in Westchester, NY, to decontaminate your home, including furniture, flooring, and appliances, etc., from blood and bodily fluids. The team will arrive on your property wearing specialized biohazard suits for protection. They will proceed to clean up the crime scene using professional-grade equipment and disinfecting chemicals once they have safely stored all the contaminants.
A Walk Through the Crime Scene Cleanup Process
Biohazard removal projects require an extensive set of expertise and equipment to not only ensure cleanliness but also safety and time-effectiveness. The cleanup team you hire should arrive on your property wearing personal protective gear which includes a biohazard sit, chemical-proof boots, gloves, respirators, safety goggles, etc. To properly clean the crime scene, they'll bring professional cleaning supplies to remove odors and stains from walls, ceilings, and floors.
Here's the breakdown of the aftermath which typically involves two processes to remove biohazards from the crime scene:
Step 1 – Contamination control
The cleanup team uses different disinfection procedures depending on the crime scene and start by splitting the space into three zones:
Control Zone
This refers to the contaminated area that the team needs to disinfect and clean.
Buffer Zone
This is the area where the team places all their protective equipment and safely dispose of biohazardous materials.
Clean Zone
This refers to an uncontaminated area on the crime scene where the team stores their gear and equipment to prevent cross-contamination.
Step 2 – Cleaning
Once the three zones are established, the cleaning team will start the cleaning process by first removing any dirt, debris, and biological substances like bodily fluids, mass, or blood. Using cleaning chemicals and equipment, the team will then scrub the floors, ceilings, and walls to remove any stains and contaminants. To conclude the cleanup, the cleaners will conduct an adenosine triphosphate (ATP) fluorescence test to ensure there are no contaminants and spray the area with a deodorizer.
Expert Biohazard Removal Services – 911 Restoration of Westchester NY
When a crime or violent death occurs, families and friends of the victims shouldn't be burdened with the responsibility of biohazard removal. 911 Restoration of Westchester, NY, offers biohazard and crime scene cleanup along with home restoration services. Our highly-trained team has been certified for trauma cleanup and biohazardous waste collection and storage.
Feel free to call us for more information regarding our services. Our 24/7 support team is not only informed but also compassionate and eager to help you feel at ease in these unfortunate situations.