Important Facts & Figures About Biohazard Restoration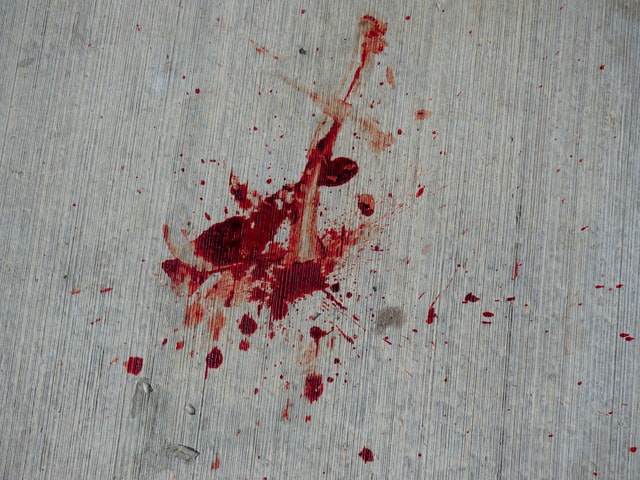 Biohazard clean-up is necessary in death cases, such as suicide and murder or accidents, injuries, and trauma. Cleaning up is not an easy job, and it requires more than just a strong stomach; for proper clean-up, you need to hire professionals with advanced equipment and proper techniques.
They also have the know-how of the US Occupational Safety and Health Administration (OSHA) standards. With their experience, they are professionals at safely disposing of biohazard waste, including blood, bodily fluids, and body tissue.
911 Restoration is a biohazard clean-up company that has the expertise to help you out during this traumatic time. They will clean up the waste for you and make your house a safe place to live in again.
What Is Biohazard Waste?
Before we explain seven facts, here are a few things and substances that are classified as biohazard waste.
Bodily fluids such as blood
Human or animal blood or tissue
Human or animal body parts
Infectious agents, such as viruses, bacteria, etc.
Paper towels, rags, and clothes, or any similar items soaked with biohazardous materials
Waste from bacteria, spores, and viruses
1.   Certification Is NOT Required to Clean Crime Scenes
To clean up crime scenes, a license or certification is not required. However, OSHA requires staff involved in cleaning the blood and other infectious materials to follow its Bloodborne Pathogens standard (BBP). These guidelines are to protect employees who would be exposed to blood and blood-borne pathogens.
Even though this is not a requirement, 911 Restoration is licensed and insured with the proper equipment and procedures to remove biohazard waste and clean up crime scene sites. We have highly-trained technicians certified in their specialized area by the Institute of Inspection Cleaning and Restoration Certification (IICRC).
2.   Biohazard Waste Must Be Disposed of Properly
Biohazard waste has a lot of pathogens that can cause health issues and infections to those exposed to it. For example, human blood and bodily fluids can potentially cause infections. Germs on-site can live even up to a few weeks after the incident. Hence, you need to clean up as soon as possible using disinfectants and sanitization techniques. Spilled blood can contain viruses, such as hepatitis B and hepatitis C virus, that can survive for over two weeks if not treated properly.
Due to the presumption that blood pathogens are harmful to public health and the environment, professionals must dispose of all biohazard materials properly and safely using the right techniques stated by the law.
3.   Even Minor Blood Stains Are Harmful
Blood spill is more common in death, suicide, or murder, but bodily fluids, such as blood, even in the smallest amount, can pose a threat to human health and the environment. Tiny droplets of blood may contain harmful pathogens that carry infection.
For example, blood spilled onto the carpet is likely to soak into the floorboards beneath, posing a threat to pets or babies who crawl on the floor. Blood can also become airborne and contaminate the environment, making your place contaminated and unsanitary.
Harmful bacteria can reside within the blood, and if you're aware that blood has been shed, take precautions and use the DIY method to clean and disinfect the area.
4.   Blood Borne Pathogens Taint Human Health
You never know whose blood has been shed. It is estimated that 1 out of every 24 people could be infected with hepatitis B, hepatitis C, or HIV. These viruses can seriously impact those exposed to the bodily fluids of the deceased without precautions.
Even though the person with an infection of this type dies, the pathogens for these diseases continue to survive. They can survive for up to two weeks if the area is not disinfected and sanitized promptly.
An individual can be exposed to these blood-borne pathogens through direct contact, accidental mishaps, and by inhaling the airborne bacteria. In cases where you were close to the crime scene, sometimes splashes even of blood or can enter through one's eyes, mouth, and nose.
5.   Police Do Not Clean Up a Crime Scene
The police officials will only visit the crime scene to collect evidence and samples of fluids; they will not perform clean-up services. Only professional specialists and biohazard clean-up companies can remove harmful biological waste and blood-borne pathogens from the site.
Companies like 911 Restoration can only arrive at the crime scene once the police and law enforcement personnel have gathered sufficient proof related to the crime. This is to prevent contamination of the crime scene and contain all evidence within the scene.
6.   Biohazard Clean-up Teams Disinfect More Than Crime Scenes
Even though biohazard clean-up teams focus on cleaning after crime scenes, they are also well-equipped to clean up suicides and accidents. They are equipped to clean up the chaos left behind. They will disinfect the whole house and all rooms to ensure it is safe for the family to live in.
Call The Professionals for Their Services!
911 Restoration is a reputable biohazard clean-up company in Westchester; we have professional working staff, but with skills, we train our team to communicate with sensitivity when working on the scene.