Water Damage Hastings-on-Hudson
Water damage can come from the most unlikely of places. Many people look to storms as the primary reason to need water damage restoration, but ruptured hoses, plumbing leaks, and toilet overflows are far more common. Hastings-on-the-Hudson is spread across a growing socioeconomically diverse community, rich in historical homes ranging from Tudor to Victorian to Colonial style since the early 1800s.
Our water damage Hastings-on-Hudson specialists state that most floods originates from storm damage or plumbing malfunctions. Floods spread quickly, so following the path to the main source can be tricky for a do-it-yourselfer, but obvious to a professional. Among the issues we can work on include: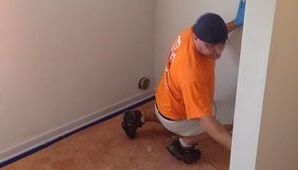 Roof or ceiling leaks
Clogged gutters and downspouts
Pipe bursts
Sewage spills
Mold growth
Storm damage and flooding
Fire sprinkler malfunctions
Water-based appliance hose ruptures
As such, our Water Damage Hastings-on-Hudson team is committed to preserving these historical homes by keeping them from harming themselves through pipe bursts or other problems associated with old plumbing. Call 911 Restoration Westchester when you find a flood on your property.
Preventing Water Damage and Restoring Your Property
Whether it is destruction from a heavy rains or toilet overflows, we provide the latest drying technology for all water extraction projects. We can even navigate the insurance paper work. Contact 911 Restoration at the first sign of trouble, because, in all likelihood, a leak has been growing behind your walls for a while; our water damage Hastings-on-Hudson experts will be there to help within 45 minutes.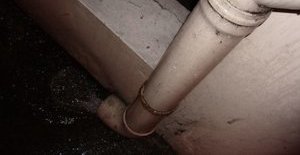 Your insurance policy will cover water damage if all the stipulations are met, which our water damage Hastings-on-Hudson team ensures. Many policies require the holder to take action to prevent further leaks. Minor floods, clogged gutters, and sewage backup can build into major travesties over time.
If you keep your home in shape and schedule bi-annual inspections to clean your downspouts, check your plumbing insulation, and test your sewage backflow valves, your insurance policy should cover flood cleanup. 911 Restoration Hastings-on-Hudson is happy to review your policy and help you understand the industry jargon. We have experience working with all insurance companies, so contact us with any questions or concerns.
If you smell sewage or stale water, request a free inspection from our water damage Hastings-on-Hudson crew because a flood has likely already occurred. If you do not take certain preventive measures, your insurance coverage may be at risk. Our IICRC certified water damage Hastings-on-Hudson team will help you document and work with your insurance provider so that you can remain covered by your insurance policy. So you can trust in us to give your home a fresh start!
Quality Water Damage Restoration You Can Count On
Our Water Damage Hastings-on-Hudson company is the best because we use the latest drying technology, always put the customer first, and will show you how to prevent floods so that you never experience such a tragedy again. If you sense the slightest dampness in carpet or flooring, turn to our water damage Hastings-on-Hudson experts. We are licensed, insured, and bonded to do more than simple water removal.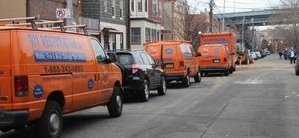 We get to the heart of the problem, eliminating further sources of damage—such as toxic mold remediation—thus giving you peace of mind that your home will continue its historical legacy. You should call 911 Restoration; we understands these high stakes.Affordable and thorough, we are available for you 24/7.
We value professionalism and have over 35 years of experience helping property owners just like you. Call our water damage Hastings-on-Hudson professionals for same day service on all disaster restoration services.