Water Damage Pelham
911 Restoration Westchester's water damage Pelham, NY team provides the very best water extractions and water damage restoration services in the area. As a small town in Westchester County, New York, Pelham isn't very far from the hustle and bustle of midtown Manhattan.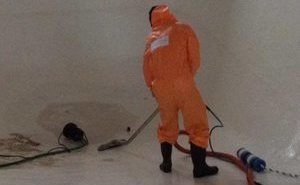 With over 35 years of experience in disaster restoration, our water damage Pelham, NY crew knows that there are many causes of water damage including fire sprinklers, washer bursts, toilet overflows, water heater leaks, pipe bursts, storm flooding, ruptured hoses and more.
Even though its only fourteen miles away from the Big Apple, Pelham actually receives less rainfall than NYC. But this doesn't mean that water damage can't strike anytime, from both rain and plumbing leaks. Get the best team of water damage professionals on your side when you need help.
Regardless of the source, we can find the leak and stop it completely. We take great care to extract all traces of water from the area and dry it out with the latest technology so you don't see or smell a thing, and our mold removal methods are safe and effective. Don't just let water accumulate. Do something about it now before it gets worse by calling 911 Restoration Westchester. We're available 24/7/365 so we can get you a fresh start right away!
Preventing Water Damage From Harming Your Home
There are several ways that water can get into your home and start causing trouble. Exposure to weather and wear and tear can eventually take its toll on the various fixtures and appliances you have at home. Among the issues that can occur include: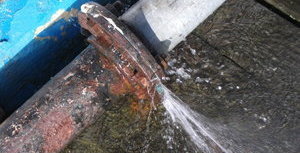 Roof and ceiling leaks
Pipe bursts
Toilet overflows
Mold growth
Clogged gutters and downspouts
Flooding and storm damage
Washer bursts
Fire sprinkler malfunctions
Our IICRC certified water damage Pelham, NY team knows that there are a lot of things you can do to prevent water damage and flooding. If you live in a flood zone, we have just two words for you: sump pump. This device will work hard to get all the extra water out of your basement or crawlspace in the event of flooding from a rain leak or pipe burst.
You'll also want to install a sewage backflow valve to stop any messy accidents in their tracks. Make sure your water heater is checked and inspected each year for leaks. Clear the leaves and twigs from your gutters twice a year to make sure that the rainwater goes through the downspouts smoothly. Even with every precaution in place no one is completely safe from water damage, so keep 911 Restoration's number handy just in case.
Professionals Ready To Help Out With Any Leaks Or Floods
911 Restoration is the best water damage company in Pelham because our water damage Pelham, NY team always puts the customer first. We are happy to offer free, thorough inspections as part of our licensed, bonded and insured water extraction, removal, drying and clean up services. When considering which company to trust, all you need to do is listen to word-of-mouth referrals. They'll all point to us.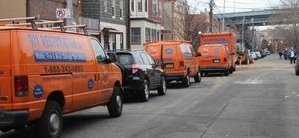 Aside from our three and a half decades of proven experience in the industry, we bring something to the table that no one else does: integrity. Basing our services on what you truly need, we pull out all the stops to ensure you feel comfortable and are completely satisfied with our level of personalized service.
We respond to all calls within 45 minutes with same day service, 24 hours a day. Plus we even work directly with your insurance company. Our rates are already affordable, but trust us to file your claim and keep your out of pocket expenses down. Don't hesitate. Call the water damage Pelham pros from 911 Restoration Westchester now!