Water Damage South Salem
Water damage is the result of floods destroying a property, usually brought on by a pipe burst, toilet overflow, or rain leaks. When you call our water damage South Salem crew we respond within 45 minutes to start pumping water out. We have over 35 years of experience, so 911 Restoration Westchester knows how important it is to act fast.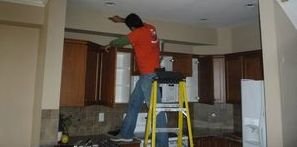 Floods can cause support beam rot, mold growth, and even heath problems. A 1/8" pipe burst is pumping water into your drywall at a rate of 250 gallons per day. We use the latest drying technology to get the moisture out before it can permanently stain or otherwise damage the building materials.
Our water damage South Salem team is available 24/7/365 to help with fast water removal. We are licensed, insured, and bonded in all disaster restoration services, so call (914) 250-9372 when you need water damage restoration services at an affordable price.
Dealing With Water Damage For You
If your home suffers water damage it is vital that you call our water damage South Salem technicians as soon as possible to start the drying and clean up process. The longer you wait, the more likely your home will be subject to catastrophic damage.
Call our water damage South Salem specialists for same day service if you have water damage and we will even file your water damage claim with your insurance company. Homeowner's insurance will only cover the damage if it was not caused by negligence or rising water outside. If you want to prove you are not a negligent homeowner, take these steps: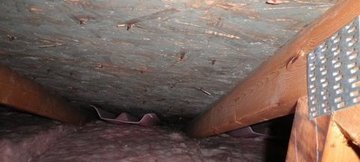 Install a sewage back flow valve
Under take any necessary pluming repair after leaks
Clean your gutters and downspouts
Insulate your water line
Replace old appliances
For floods starting from an external rise in water you will need a separate flood insurance policy. It is important you have a company such as 911 Restoration South Salem on your side when it comes to filing the insurance claim because, according to the Insurance Information Institute, water damage is one of the most frequent reasons for insurance loss.
Our water damage South Salem professionals would be happy to file your insurance claim for you in order to get you the most from the coverage. We are working with all insurance companies and understand the difference from policy to policy. So give us a call right away!
The Company You Can Count On For Water Damage Restoration
We will make sure you receive the help you need and get what you deserve from the insurance company. We have over 35 years of experience helping homeowner's just like you recover from disasters, so call our water damage South Salem experts when you need water extractions from the best water damage restoration company.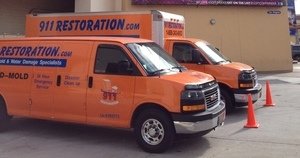 911 Restoration is the best water damage restoration company because our water damage South Salem staff always put the customer first and we value professionalism.
We do our best to keep your stress minimal by offering same day service at an affordable price. If water damage ruins your carpets, crawl space, bathroom, or kitchen, call our water damage South Salem company for water removal and a fresh start.
The city of South Salem resides in one of the wealthiest counties in the United States, so the property is extremely valuable. Protect your home with the aid of 911 Restoration and our water damage South Salem services.