Hurricane Damage
Home and business owners living in the area can always feel comfortable calling the hurricane damage Westchester staff at 911 Restoration of Westchester any time of the day or night if they experience a storm emergency.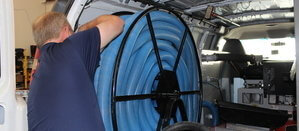 The best way to prevent permanent damage is by calling our hurricane damage Westchester technicians to remediate your water-related issues the moment it occurs, which is possible because our agents are available 24/7/365.
Our specialists makes sure to get hurricane damage Westchester workers to your home within 45 minutes of receiving your emergency call. We have been through the wringer with different hurricane damage cases, and the one thing that every situation has in common is the fact timeliness is the main component of a successful recovery.
We want to make sure that you receive nothing but the most competent and efficient services after a hurricane has impacted your home, that way you can get back to your normal life as soon as possible. When you hire our hurricane damage Westchester pros you can trust that our crews are trained to implement the following hurricane damage services, such as:
Water extraction services

Implementation of advanced drying techniques

Flood damage restoration

Repair of structural damage

Assistance with the removal of damaged furniture/possessions

Removal of debris from property

Restoration of flooded and destroyed landscaping

Storm surge restoration

Wind damage remediation

Surveillance of the damage site
Our unit takes pride in the fact that our customers can rest easy knowing that our hurricane damage Westchester operation works with IICRC certified workers and always provides same day services to get your home in pristine condition again. By having access to technicians with these types of qualifications we hope to give you the utmost peace of mind when you hire us for a job.
So, call us today and our hurricane damage Westchester members will start the restoration process off by providing you with a free home inspection at no risk to you.
We Will Help Protect Against A Hurricane's Landfall
Once a hurricane makes landfall, the strong winds that the storm creates can knock homes and businesses off their foundation, creating structural issues that can cost thousands of dollars to replace. It can be shocking how strong the wind pressure can be, which is why it is so important to have access to our hurricane damage Westchester unit when a storm hits.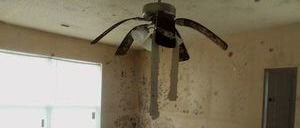 The forceful gusts can also destroy buildings all together, as well as uproot trees, knock over power lines and even throw motor vehicles.
Our hurricane damage Westchester team also knows that hurricanes can cause debris such as street signs and roof shingles, to get loose and crash into buildings and homes, creating even more damage.
Not only can flying items smash your windows or dent your garage door, but the force at which a hurricane's wind can kick the debris around may even injure a person who is out in the storm.
Making sure you are safe throughout the hurricane itself and the aftermath is the main concern for our hurricane damage Westchester technicians, and you can be sure that we will do whatever we can to keep your wellbeing in tact, so call us today!
Keeping You Safe From A Flood Is Our Main Priority
Our hurricane damage Westchester agents want all of our customers to feel safe in the face of a flood, so our specialists make sure to do everything in our power to put your mind at ease during these trying times.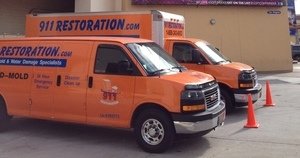 When there is a water emergency affecting your home or business, our hurricane damage Westchester pros want homeowners to know that it is important to keep away from the affected area.
The invading water could bring in outside toxic elements, so our hurricane damage Westchester crews never want you to attempt a clean up on your own.
Instead, out hurricane damage Westchester unit thinks you should also immediately shut off the main water valve of your home, call our headquarters and wait for our arrival.
The best way to protect you and your family is to call our hurricane damage Westchester operation at 911 Restoration of Cleveland today, and our workers will give your home the fresh start it needs.