About 911 Restoration of Westchester NY
MEET THE OWNERS:
Eli Elfasi and Daniel Gradus run 911 Restoration of Westchester on honesty and transparency. They understand the need to be upfront with their clientele, especially when working on someone's business and livelihood, or in someone's home restoring one of the biggest investments of a life time.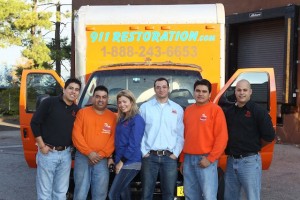 They have taken these values and spread them to their many restoration practices throughout New York and Connecticut. With each new establishment, they hope to bring the spirit of 911 Restoration of Westchester to a new community.
In addition to developing 911 Restoration branches all across the North East United States, 911 Restoration recently joined forces with Robison Oil to provide you with all your home needs in Westchester and Putnam County.
In the winter months, when you suffer a pipe burst because your heater failed due to a lack of oil, call 911 Restoration to repair the water damage and you will have Robson delivering your needed heating oil. The best part about it: Robison will help set up delivery dates based on consumption and tank size to ensure you never run out of heating oil again. They have a number of different plans and even bio-fuels to fit your needs.
In the spring, if you believe you have mold, call 911
Restoration Westchester for a free visual inspection and use Robison to clear your air ducts, returning fresh air to your home after the incident. The possibilities of this cooperation are endless.
In Westchester, Eli and Daniel know how to prepare for each season of water damage, and now, with the help of Robison, they can help you with much more.
Whether your basements and crawlspaces flood from storms and plumbing failure, or a fire breaks out on the top floor of your building, 911 Restoration of Westchester is available 24/7/365 to make your property beautiful again.
Tips from the Experts
Protect your home from cracked pipes and water damage in the winter by leaving your heater on, turning your water line off when you are going on extended vacations, and properly insulating your pipes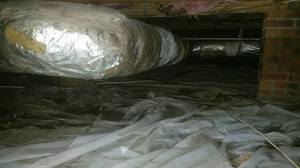 Here are some ways to prevent damage:
Trim the trees around your property
Check the hoses on your water-based appliances
Maintain working sump pumps
Never flush anything that shouldn't be
Inspect pipes for rusting and corrosion
911 Restoration of Westchester offers free visual mold inspections to find the fungus in your home. It is highly likely that mold found its way into your home between the melting snow and subsequent rain storms, so a yearly inspection is necessary.
To protect your building from rain leaks due to heavier storms later in the year, clean your rain gutters and make sure your downspouts are aligned away from your property.
911 Restoration of Westchester and the Seasons
911 Restoration of Westchester appreciates the beauty in every season. Unfortunately, that beauty comes with a price. Nothing equates to the streets of Westchester in the middle of winter with trees sporting white-powdered leaves.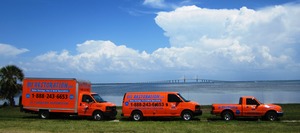 The cold that makes such a sight possible also encroaches on your home.
911 Restoration of Westchester is available throughout the frozen months to provide you with same day emergency service.
When the freeze melts and trickles into your attic, Eli, Daniel, and company will be there to eradicate the mold and get you ready for summer, even providing tips on how to prepare your home for super-storms.
Since Westchester, NY is below sea level, it is very possible for simple rains to flood a property.
When you need the aid of the best water damage restoration company after such an even, call our water damage restoration technicians with 911 Restoration of Westchester and they will respond within 45 minutes to get you on the path of a fresh start.