Water Damage in Westchester NY
The restoration team at 911 Restoration Westchester wants you to be on the track for a fresh start when you call us. New beginnings and second chances are what we are all about, as we aim to inspire you, and uplift you in a sea of elation after experiencing a home accident.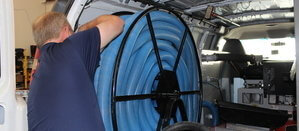 This all seems contradictory and oxymoronic, considering you may be experiencing water damage, but trust us. That is what the fresh start attitude is all about. Our water damage & mold team aims to turn every negative situation into a positive one by making you see the brighter side of things.
For example, if your living room becomes flooded due to an overflowing washing machine, then our water damage professionals will be given the chance to removal your space into the living room of your dreams.
Eli says, "count on us to get you through the rut with our positive attitudes and expert service. A lot of times, I get homeowners who are just too distraught. For example, they can't imagine how a kitchen fire can get better. But then I let them know it is their chance for a complete kitchen renovation."
Our water damage restoration team has the technical skills and the decades of experiencing that will lead and support you to better days where you can step into your home and take a deep breath of relief. On every job we are called to remediate we want you to have complete trust in us, which is why we offer a wide variety of services, some which include:
Available 24/7/365

Same-day service

There within 45 minutes

A free water damage estimate for owners

licensed, bonded, and insured
Providing you with comprehensive services allows us to give you the peace of mind you deserve during a chaotic situation. For the fresh fix and the brand new day, just give our water, flood and mold team with 911 Restoration Westchester NY a call today!
Water Damage & Flooded Basement Restoration
The water damage Westchester restoration crew is one of the most elite in the east coast. They have gone through years of hands-on experience, which allows them to handle any situation.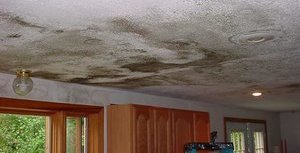 Property owners can trust us when we say we can fix and repair any property disaster you experience. The restoration team here consists of individuals that have become IICRC certified.
Therefore, our water damage restoration Westchester team are the full service providers you need to get your home or business cleaned up in no time.
We have the most advanced equipment in our response vehicle to provide you a fast and reliable solution. When we arrive on your doorstep we will immediately inspect the premises and figure out the extent of the damage, ensuring that both the property owner and repair workers understand exactly what needs to be done. Limiting the amount of surprises that can show up during the remediation process is something we take very seriously, because we want to keep the situation as calm as possible.
Once our water damage restoration Westchester agents arrive at your doorstep we will immediately get started checking out the situation. By providing you with this free inspection, our repair workers will immediately get started on the remediation work concerning water incidents, such as:
Pipe burst

Flooded basement

Wet Ceiling 

Leaks repair and mitigation

Storm damage repair

Roof Leak

Heavy Rains
Call our water damage restoration team with 911 Restoration Westchester for the best services in town today!
Puff Back Cleanup
The puffback cleanup Westchester team can handle any type of accident, and we go beyond that too. We provide puff back cleanup that we know will get your home looking sparkling clean.
Soot and ash can make your home filthy, cause permanent staining and cause a foul odor in the household. These are all issues that our puffback cleanup Westchester teams are fully equipped to handle.
We don't want you to live in a home that is filled with smoke and ash, so we use eco-friendly cleaning agents to get it clean and smelling fresh. Your furniture can also affected by the soot, which is also a part of the remediation process we can assist you with handling.
Our mission is pretty strait forward- to give you a fresh start and peace of mind, and in order to do that then you need to know that we will take complete responsibility of the situation.
In order to make this possible, our puffback cleanup Westchester techs will handle the financial side of things for you, including going over your insurance policy with you. We will even file your claims for you, if need be. The knowledgeable team has seen almost all types of incidents, and all the different types of homeowner's policies. This is just a small way in which we provide all our clients with utter peace of mind they deserve.
You don't have to relive the home accident by providing extensive documents to your adjuster, as we will play hardball for you in talking to your insurance company. If your home has recently been through a furnace explosion and you need help from our expert puffback cleanup Westchester crew, then contact us at 911 Restoration Westchester for help today!
Sewage Cleanup & Restoration
Being full service providers, and having the proper training, allows us to navigate and repair any type of disaster you face, including the category 3 water incidents, which involve sewage. This sewage is also known as grey or black water, and home and business owners alike are at risk of experiencing an overflow if there are issues with their plumbing or septic system.

Liquid damages range depending on where the source of the water came from. In the event of a storm, and your home is breached by storm water, that would be considered a category 2, or commonly referred to as gray water.
Whether it is clean water from a burst, or black water from sewage, we can extract and sanitize the space in an effective and timely manner. It is important that you call us immediately and stay away from the affected area, because black water is a potential health hazard.
There is no need to attempt a cleanup on your own, especially when our sewage backup cleanup Westchester specialists are equipped so well to handle the situation. We have hazmat gear that allows us to get up close and personal with the sewage safely, enabling us to completely decontaminate your home or business.
Other companies are not equipped to clean up this type of water, since they lack the proper tools and experience. This is why you should contact us for any sewage-related disaster.  We use the proper cleaning agents to safely sanitize the area, leaving your home completely decontaminated once we are through with it.
Call our sewage backup Westchester team with 911 Restoration Westchester for immediate assistance with all of your category three related water incidents today!
Fire, Puff Back and Smoke Damage Restoration
The team here at 911 Restoration Westchester values the safety of you and your family above all else. It is imperative that your home or business gets better through the proper routes, especially if you are an prone to getting sick or are asthmatic.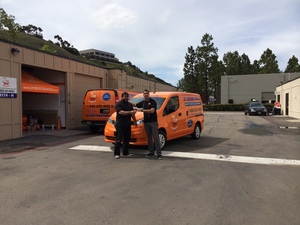 The fire damage team will remove oily soot using sanitizing solutions in combination with wet vacuums. Then our fire damage restoration Westchester technicians will replace and restore all damaged materials. Most of the time ash can be vacuumed out and the odors in upholstery can be removed.
Our fire damage restoration Westchester pros also make sure to avoid using harsh cleaning products that may harm the environment even further. At 911 Restoration Westchester, we use eco-friendly cleaning agents that will get rid of all the smoke stains, ash and soot.
However, we know when some things are beyond repair, and in these cases, you need to be able to come to terms with that fact. Our fire damage restoration Westchester agents know how hard it can be to part with your valued items, so our fire damage restoration techs will be by your side to help you make these decisions.
In order to maintain a healthy atmosphere in your home or business it is important to remember that some items in the property may not be able to be salvaged after the fire, even if they have been only affected by the smoke and fire extinguisher fluid. If this is the case, our fire damage restoration Westchester agents will assist you with clearing out and disposing of damaged possessions.
Our fire damage restoration Westchester team values professionalism, honesty, and transparency, so you can trust that we will provide you with all of these qualities. Customer satisfaction is very important to us, and we will go to great lengths to make sure that your wellbeing is cared for the entire time we are on the job. We haves enough experience in the field to understand just how overwhelming a fire can be, which is why we want to be by your side every step of the way.
Don't let your home or business become ruined by the effects of a flare up in any room. Contact our fire damage restoration Westchester team with 911 Restoration Westchester for the best rejuvenation services in the industry today!
Mold Removal
A pipe bursts in between your bathroom walls. You don't notice it right away. Then, in the morning you find minor flooding and a ruined sheetrock. You turn off the water in your home, and then you call a crew of people that come out, mop the mess up, and replace the drywall.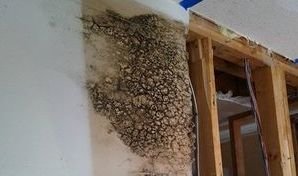 Although you think the problem is solved, it has only just begun. The spaces in your home are made up of porous materials that can absorb and allow water to seep through it.
On top of that, they consist of organic matter, which is exactly the type of substrates required of mold growth. Therefore, when you have a water damage incident, or months after one, call us for water restoration and mold removal.
Decontaminating the mold and repairing the underlying cause of infestation is what we are experts at. The water damage Westchester team is well read on the nuances of mold removal. For example, the slightest movement can send spores loose into the air, which can result in a new colony elsewhere.
Thus, when we arrive we set up a negative air pressure system that forces air to flow inwards instead of out. Then we bring in air scrubbers that have active carbon filters that clean the air of mold spores. This provides clean and refreshing ventilation to your space and the rest of your home.
After the quarantine has been put into place, we remove all moldy supplies and replace it with brand new sterile equipment. It is pivotal that the space allows to dry properly, so trust in us to never take shortcuts because your peace of mind depends on it.
Your health also depends on us conducting a thorough cleanup, since inhaling mold spores can cause those living under the same roof as the substance to experience symptoms that mimic allergies.
If you find yourself experiencing itchy eyes, sneezing, skin rashes, coughing, shortness of breath whenever you enter your home, then you may want to check to see if you have mold living in the unseen spaces of your property, such as in your attic, crawlspace, basement, walls and ceiling.
If your home has begun smelling musty, then you may have a fungus problem on your hands, which you are going to need quick remediation to resolve. So, you should contact our mold removal Westchester team with 911 Restoration Westchester for immediate assistance today!