Sewage Backup Cleanup in Westchester
There are many dangers that can affect property owners in Westchester, Yonkers, and New Rochelle. Fires, heavy rains, floods, and mold infestations can all damage homes and businesses in our area. You may also discover massive damage if you experience a commercial or residential sewage backup.
Sewage water damage can be especially severe, as sewage contains human waste and dangerous pathogens. Fortunately, you can get immediate help handling a sewage water backup, reducing the overall damage to your property and allowing you to get your life quickly back on track. You can call the pros at 911 Restoration if you need sewage cleanup services today. Call us at 914-222-4041 and allow us to provide you with a free visual inspection.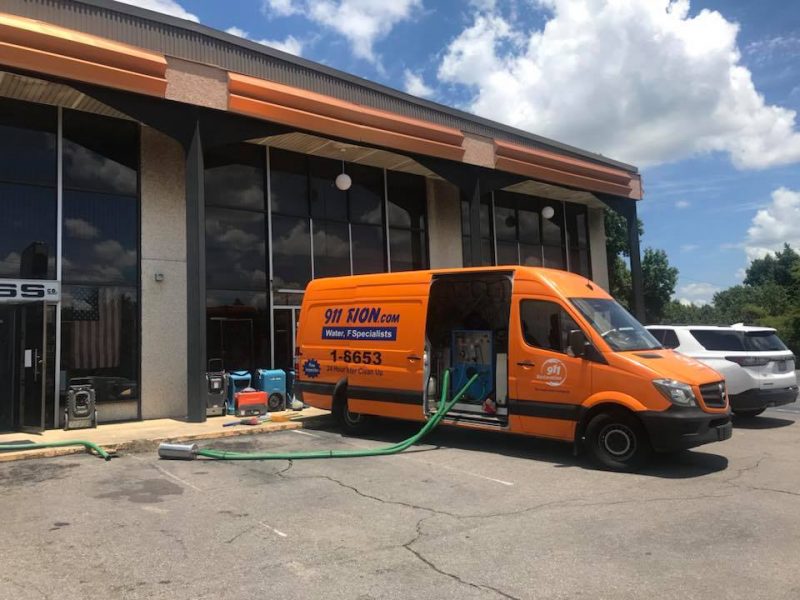 Our sewage water cleanup crews are on call 24/7/365 and they can reach properties around Westchester, New Rochelle, and Yonkers within 45 minutes of your call. You can get a free visual inspection for property owners only when the sewage cleanup techs arrive on the scene, along with a free insurance consultation.
You can also count on our sewage restoration techs to:
Begin Sewage Water Extraction Right Away

Handle Drying and Dehumidification After Basement Flooding

Address Issues Caused by Toilet Water Damage

Focus on Cleaning Your Property and Removing Any Odors
You deserve a Fresh Start after a sewage spill in New Rochelle, Yonkers, or Westchester. It's easy to get the help you need if you call 911 Restoration of Westchester to speak with a crew of IICRC certified sewage removal techs. Call us at 914-222-4041 and see how we can help.
Get Help from Experienced Sewage Cleanup Techs in Westchester
Sewage spills can lead to destructive water restoration in Salem, especially if you have a pipe burst or a flooded basement emergency. Raw sewage also contains dangerous pathogens that you might not find in flood waters from heavy rains or melting snow. The contaminants in sewage can threaten your health and encourage the growth of mold in your home or business.
A professional sewage cleanup company can handle all of these issues quickly and effectively. 911 Restoration of Westchester takes all sewage backups very seriously. We can arrive at your property armed with the equipment necessary to begin the sewage water cleanup process right away, so the sewage cannot cause additional damage to your home or business.
Getting the ball rolling right away on sewage restoration can ensure that your property is returned to better-than-new condition after a sewage water backup. We know exactly how to handle sewage water damage and all of our techs are licensed, bonded, and insured to handle property restoration in Westchester, New Rochelle, and Yonkers.
Toilet water damage, leaking sewage pipes, and pipe burst emergencies do not have to throw your life off-balance. Reaching out to a crew with experience and the resources to handle sewage restoration can ensure that you get a Fresh Start after a sewage spill.
As a locally owned and operated company, your well-being and peace of mind are always important to us. Let us begin working to totally repair and renovate your property after a sewage spill right now. Call us at 914-222-4041
Call a Professional Sewage Water Cleanup Company Today
You do not have to try to recover from toilet water damage or a massive sewage spill on your own. The pros at 911 Restoration of Westchester can arrive within an hour to offer you same-day sewage cleanup services in Westchester, New Rochelle, and Yonkers.
You can count on our IICRC certified techs to:
Remove Sewage from Your Property Safely

Dispose of the Sewage Appropriately

Clean Your Home or Business with Professional Disinfectants

Search Out Spots of Moisture and Dehumidify Your Property

Look for Evidence of a Possible mold removal Carmel in Infestation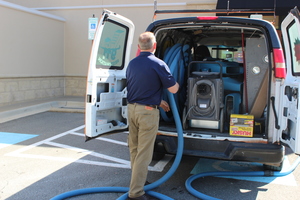 We can pack out and store any of your possessions that were not impacted by the sewage water backup. Items that were damaged by sewage may be cleaned and restored in some cases. In other cases, we may need to dispose of some of your items that cannot be completely disinfected.

As a water cleanup company with experience working with all insurance companies, you can count on us to help with your insurance claims. Sewage water damage can warp your floors, soak into your drywall, and even seep down through your ceiling, leaving behind complicated damage that a professional sewage cleanup crew can handle effectively.
Call us today to get comprehensive sewage restoration services. We focus on the big picture as well as the small details that ensure your property is brought back to perfect condition. Let us handle odor removal and the total renovation of your property after a sewage backup. Call us at 914-222-4041

Serving the communities of Amawalk, Ardsley, Armonk, Bedford, Bedford Hills, Bethel, Blooming Grove, Brewster, Briarcliff Manor, Bronx, Bronxville, Buchanan, Carmel, Chappaqua, Chelsea, Cold Spring, Cortlandt Manor, Cross River, Croton Falls, Croton-on-Hudson, Dobbs Ferry, Eastchester, Elmsford, Fairview, Fishkill, Garrison, Golden's Bridge, Greenwich, Harrison, Hartsdale, Hastings-on-Hudson, Hawthorne, Heritage Hills, Hyde Park, Hopewell Junction, Howells, Irvington, Katonah, Lake Carmel, Lake Peekskill, Lincolndale, Mahopac, Mamaroneck, Middletown, Millwood. Mohegan Lake, Monsey, Montrose, Mount Kisco, Mount Vernon, Nanuet, New City, New Rochelle, New, Windsor, Newburgh, North Salem, Ossining, Peekskill, Pelham, Pelham Manor, Pleasantville, Port Chester, Poughkeepsie, Pound Ridge, Purchase, Purdys, Putnam Lake, Putnam Valley, Rye, Saugerties, Scarsdale, Shenorock, Shrub Hub, Somers, South Salem, Spring Valley, Stormville, Suffern, Tarrytown, Thornwood, Tuckahoe, Valhalla, Village of Pelham, Waccabuc, Wallkill, Wapperings Falls, Warwick, West Harrison, White Plains, Yonkers, Yorktown Heights and surrounding area.