Mold Removal & Inspection Westchester
When the people of Westchester need expert mold remediation they count on their local mold removal pros at 911 Restoration Westchester to do all of the master work for them.
Our mold remediation specialists want property owners to know that they can contact our agents when they experience any type of leak or mold issue the moment it is discovered in the household. Our offices are open on all major holidays, so you can call our crew any time and we will arrive within 45 minutes to take care of your water or flood emergency.
Most of the time it is hard to predict if a water-related disaster is going to turn into a mold infestation, which is why the mold pros are available 24/7/365 to answer any questions you might have.
Our mold remediation operation have many years of experience in the property restoration industry and our workers understand the importance of acting quickly when water is involved in order to stop previously dormant spores from blossoming into a full blown infestation.
With access to the latest water removal and cleaning machinery, our certified experts will always clear your property of all moisture, ensuring that no residual damages or mold growth occur. When you hire our licensed, bonded and insured mold specialists we will provide owners with a free visual mold inspection.
We are dedicated to provide same day services for all water issues, because we know that unmitigated moisture can lead to fungal development. When you hire our mold specialists you can rest assured that we are trained to administer all mold services, such as:
Mold testing services

Mold infestation cleanup

mold removal remediation

Fungus and mold decontamination

Visual mold inspection

Reparations of the source of the mold growth

Mold spore removal

Comprehensive mold and water extraction

Mildew deodorization
We understand that mold abatement is a crucial step in a fungus restoration process and this is why it can only be done by skillful, trustworthy, and certified team. 
Eliminating the problems that a mold remediation scenario creates is easy for Eli and Daniel and this is why they are at the leading edge of the restoration industry, but another aspect of their skills that sets them apart from the competition is their dedication to customer satisfaction.
"We don't simply remediate mold, we remedite the owner's stress and provide them with peace of mind," Eli says. "We never want our clients to be worried about their property when we take on a job, so we walk them through the whole mold remediation and restoration process step by step."
Mold cleanup usually is a part of a water damage problem, and so when our experts get to a job, they first attack the source of the trouble so that there is no chance of a recurrence. This usually ends up being a leak that has gone previously unnoticed, a pipe burst, home flooding or severe weather.
Our team is combined of IICRC certified technicians who are trained to implement repair services for all types of water issues So, don't let your home be taken over by mold or fungus varieties of any kind and 911 Restoration Westchester today for mold inspection and remediation in anyplace you need it.
We Offer Mold Inspection and Prevention Tips
Eli and Daniel have done mold remediation jobs so much and so often that they have a complete understanding of all aspects that the job requires.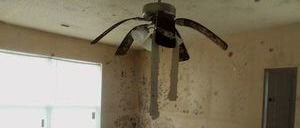 Their skill and knowledge also afford them the ability to provide people with this knowledge so that they never have a need for a mold removal crisis in the first place.
"Homeowners and business owners alike need to make sure that they completely clean up and dry everything after any minor spills or floods," Daniel says. "Doing so eliminates most of the opportunity for mold growth in the area where the incident occurred." Though for larger mold growth problems, it is best to call a professional to take care of the problem.
"Another thing that people can do to prevent a mold removal emergency is to use bleach after any sort of spill or flooding in the home," Daniel explains. "This reduces the chances that a mold spores which lands will be able to survive and start a new colony."
When our mold removal Westchester pros are hired for a restoration job we will handle every aspect of the process from start to finish, and our crew will not stop until it  meets our high standards. Mildew, mold, and fungi growth are the most common side effects of issues involving water, and our unit knows that these substances can easily flourish relatively quickly.
Our workers know that fungi tends to thrive in places that are out of sight, because the substance likes dark, wet spaces. Fortunately, our mold removal Westchester members know exactly where to look for mold and fungi and we will make sure your home is free of water damage and mold again.
Don't let fungi form of any kind linger for too long otherwise over time an infestation that will need professionals to abate will grow. Call Eli and Daniel or their mold removal staff with 911 Restoration Westchester today for everything your home needs!
For Our Team, Managing Mold Means Caring For People
Eli and Daniel have seen and taken on the challenges presented by every conceivable mold scenario that exists and this is why they know how stressful the situation can be for people.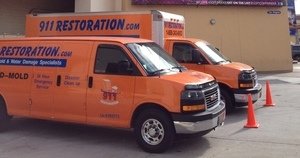 "To give people back their peace of mind is one of our major priorities when we take on a job," Eli explains. "Our customers mean the world to us, and we don't want them to feel overwhelmed or burdened beyond what they are already having to deal with because of the mold removal.
Our mold removal Westchester technicians are more qualified in everyone else in the industry, making our workers qualified to promptly remediate any type of mold infestation they are faced with.
Through out this process our mold removal Westchester members know that it can be difficult to deal with repair workers going in and out of your home, especially when you are trying to go about your daily life. We want you to rest assured that our mold removal Westchester experts always work as efficiently as possible, guaranteeing that our professionals are in and out quickly so you can get back to your normal routine.
On top of working fast, our mold removal team also stays accessible around the clock until the job is completed, making it easy for you to ask our staff any questions you may have about the restoration work. Our mold removal Westchester techs know that one of the most important aspects of home reconstruction is getting in touch with your insurance company soon after the damage has been discovered.
This includes help with insurance, because our mold removal Westchester technicians understand how confusing it can be to understand your policy. If your policy includes mold, then our agents will even go as far as filing your claim for you, giving you the best chances of full coverage.
Our mold removal Westchester experts want you to know that it is important to file your insurance claim quickly in order to increase your chances of getting sufficient coverage. We know exactly what information needs to be submitted to get your claim covered.
We don't want you worrying about the financial aspects of this process, so you can let our mold removal Westchester team handles all the logistics of your insurance compensation.
You can also be sure that our staff will provide you with affordable prices on all our water damage and mold cleanup services, even if your insurance company denies coverage, because it is important for our mold removal Westchester technicians that your out of pocket expenses stay low.
Don't ever hesitate when it comes to a mold removal situation as this can allow the fungus colony to grow and this will only be more costly and more time consuming to remove. Contact our mold & mildew experts  team with 911 Restoration Westchester for all the mold abatement needs your home or office has today!