Disaster Restoration in Westchester
It is no surprise to home and business owners in New York that massive rainstorms can cause instances of flooding and leakage that can lead to extensive property damage.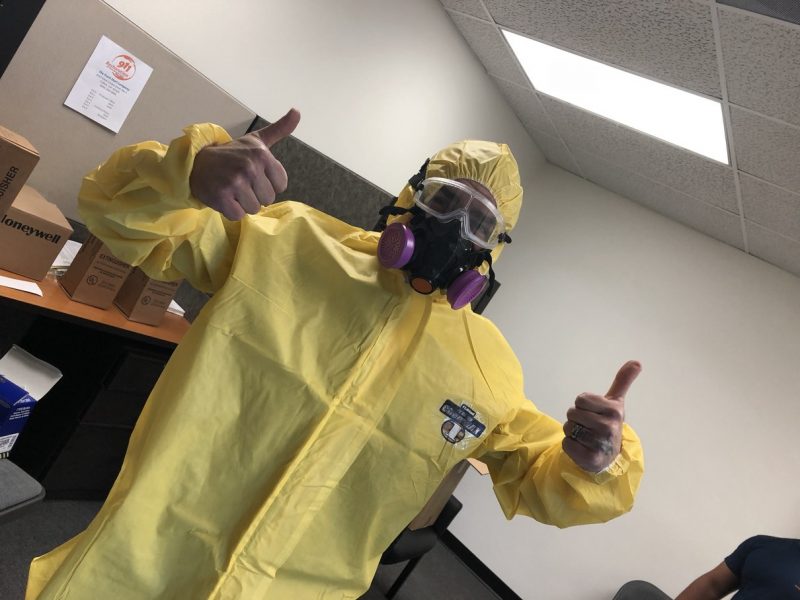 When dealing with disasters that involve water, 911 Restoration of Westchester guarantee to help customers within 45 minutes of being notified. The technicians are available 24/7/365 to assist you. Call us at 914-222-4041 and allow us to provide you with a free visual inspection.

With so many years of experience in the restoration industry, the repair techs understand the importance of 24-hour, emergency water cleanup when you are amid disaster situation.
To provide you with immediate assistance for home flooding issues, technicians arrive fully prepared to provide same-day disaster restoration services using state-of-the-art equipment.
When you hire our repair workers you can be sure that you are getting the most qualified assistance, so you can relax while the experts take over the entire disaster restoration process as soon as they arrive. We want to give customers peace of mind when they work with our team through our IICRC certification, the assurance of being licensed, bonded and insured, and implementation of comprehensive restoration techniques.
Our specialists always will do what is best to restore your home or business after any disaster has damaged it. So, call 911 Restoration of Westchester as soon as you need help and technicians will start the process by providing property owners with a free visual inspection today at 914-222-4041.
Pipe Burst Can Lead To Home Flooding Disasters
911 Restoration of Westchester is backed by years of experience in the industry, allowing you to rest easy knowing that you are working with a team that has administered every type of disaster restoration imaginable.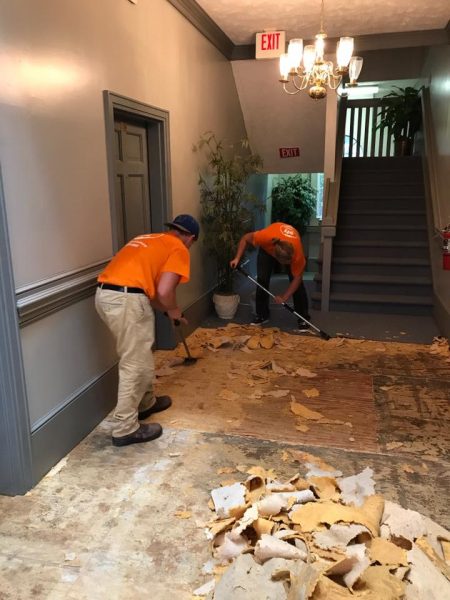 We are experts at remediating fire damage, sewage cleanup flushing ny, and home flooding disasters. This expansive knowledge of the industry proves just how serious the repair techs are about demonstrating their dedication to the Westchester community.
When it comes to dealing with flood cleanup, there are usually other issues that need attention that have contributed to the home flooding disaster. In New York, the winter's get very cold, and often pipes become frozen and burst, causing a flood in a large area of the property, which is typically the basement.
The repair workers are very familiar mitigating pipe bursts and basement floods, and when they arrive at your property, they will determine a flood clean up plan that will quickly repair the water damage.
They have access to top-of-the-line disaster restoration equipment, such as wet vacs, sump pumps, air movers, dehumidifiers, vapor barriers, and moisture sensors.
Along with the water mitigation services, the technicians will repair the damaged pipes and address any structural issues that may have been created by the pipe burst.
Customers can trust that the water restoration salem extraction experts know exactly what to do once they arrive at the job site. So, call 911 Restoration of Westchester immediately to get help from a team that cares and understands your needs. Call us at 914-222-4041 and see how we can help.
Free Insurance Consultation From The Disaster Experts
To make things as easy as possible for our customers, the Westchester professionals are qualified to help you with all aspects of the disaster restoration process.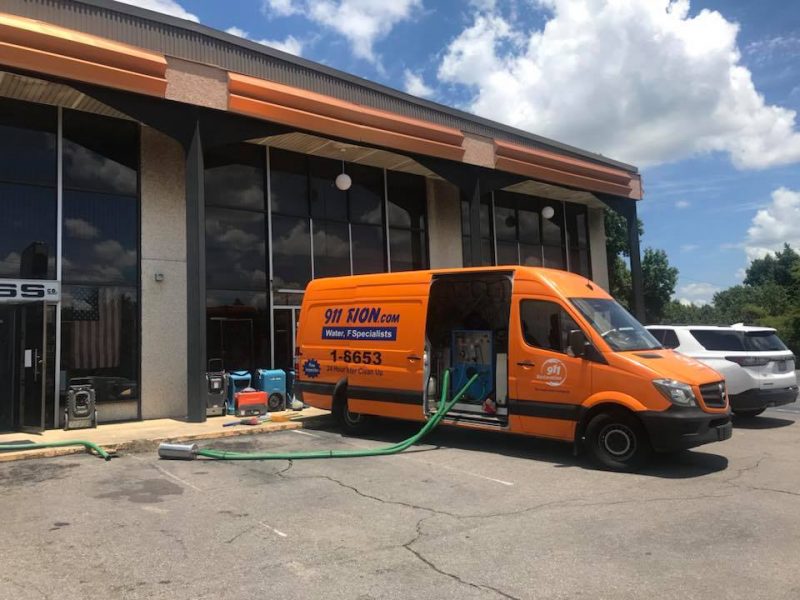 Not only will we repair any damage created in your home or business, but the staff members will go over your insurance policy with you to help you figure out exactly what is covered in your plan.
We want to make sure that you get the financial coverage that you deserve. 911 Restoration has experience working with all types of insurance providers, and they will make sure you get the most out of your policy.
It is understandable that the insurance process can be confusing, especially if you have never had to file a claim before. To make this easier, staff members will file your claim for you to give you the best chances of receiving full coverage.
If for some reason the disaster damage is not covered by your insurance, we consistently offer affordable prices on all of our services, unlike other water restoration companies.
Along with providing customers with free insurance consultations, even more importantly, our staff members will provide you with around-the-clock customer service. Your wellbeing is the primary concern after a disaster has taken place, and we aim to keep you feeling positive about all these changes by always keeping the lines of communication open.
Our customers are very important to us, and we want to prove that to the community through professionalism and dedication, every step of the way. If you undergo a disaster in your residential or commercial property call 911 Restoration Westchester to receive your Fresh Start today at 914-222-4041!
Serving the communities of Amawalk, Ardsley, Armonk, Bedford, Bedford Hills, Bethel, Blooming Grove, Brewster, Briarcliff Manor, Bronx, Bronxville, Buchanan, Carmel, Chappaqua, Chelsea, Cold Spring, Cortlandt Manor, Cross River, Croton Falls, Croton-on-Hudson, Dobbs Ferry, Eastchester, Elmsford, Fairview, Fishkill, Garrison, Golden's Bridge, Greenwich, Harrison, Hartsdale, Hastings-on-Hudson, Hawthorne, Heritage Hills, Hyde Park, Hopewell Junction, Howells, Irvington, Katonah, Lake Carmel, Lake Peekskill, Lincolndale, Mahopac, Mamaroneck, Middletown, Millwood. Mohegan Lake, Monsey, Montrose, Mount Kisco, Mount Vernon, Nanuet, New City, New Rochelle, New, Windsor, Newburgh, North Salem, Ossining, Peekskill, Pelham, Pelham Manor, Pleasantville, Port Chester, Poughkeepsie, Pound Ridge, Purchase, Purdys, Putnam Lake, Putnam Valley, Rye, Saugerties, Scarsdale, Shenorock, Shrub Hub, Somers, South Salem, Spring Valley, Stormville, Suffern, Tarrytown, Thornwood, Tuckahoe, Valhalla, Village of Pelham, Waccabuc, Wallkill, Wapperings Falls, Warwick, West Harrison, White Plains, Yonkers, Yorktown Heights and surrounding area.