Disaster Restoration Westchester
It is no surprise to home and business owners in New York that large rainstorms can cause ceiling leaks that can lead to interior property damage, which is why the disaster restoration Westchester professionals at 911 Restoration of Westchester make themselves available 24/7/365.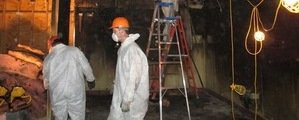 With so many years of experience in the field, our disaster restoration Westchester team understands the important of quick service when you are in the midst of any type of disaster situation. This is why our staff guarantees to be at your door within 45 minutes fully ready to get to work with the most state-of-the-art equipment when you undergo any water-related emergency.
When you hire our disaster restoration Westchester technicians you can be sure that you are getting the most qualified assistance at your doorstep, so you can take a backseat while we take over the entire process as soon as we arrive.
We also have access to IICRC certified agents, and we will offer you comprehensive restoration techniques that will revive your home or business after it has been damaged by any type of disaster, such as:
Remediation of water damage

Water extraction and drying

Mold spore testing services

Fungus and mold infestation decontamination

Mildew deodorization

Toilet overflow sanitization

Black water cleanup

Deodorization services

Cleanup of tar and ash residue

Smoke stain cleanup and odor removal

Overall comprehensive disaster restoration
Our disaster restoration Westchester specialists always will do what is best for your home or business, including implementing same day services when need be. So, call our disaster restoration Westchester pros as soon as you need help and our licensed, bonded and insured techs will conduct a free inspection on your property today!
We Are Prepared Around The Clock To Handle Wind Damage and More
Our disaster restoration Westchester crew is backed by years of experience in the industry, which should give you peace of mind when you hire us knowing that we have seen every type of disaster imaginable.
Our such an expansive knowledge of the industry proves just how serious we are about demonstrating our dedication to our customers. We know how to remediate fire damage, sewage backups, mold infestations and water damage incidents.
When we arrive to your home or business, our disaster restoration Westchester professionals will use any gear needed to cleanup and repair the situation, such as wet vacs, sump pumps, air movers, dehumidifiers, vapor barriers and cleaning agents.
Along with providing you with our top of the line disaster restoration efforts, even more importantly, our disaster restoration Westchester techs will provide you with around the clock customer service. Your wellbeing is our main concern after a disaster has taken place, and we hope to keep that in tact by communicating everything about the restoration process, that way you are always aware of what is going on with your property.
Our disaster restoration Westchester staff knows exactly what to do once we arrive at the job site, so call us immediately and we will go the extra mile to get your household up and running again.
We Will Help You File Your Insurance Claim For Your Flooded Basement
In order to make things as easy as possible for you, our technicians are qualified to help you with all aspects of the disaster restoration process.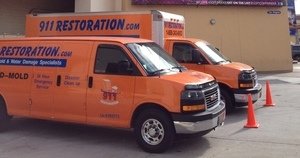 Not only will we fix up your home or business, but our disaster restoration Westchester specialists will go over your insurance policy with you to help you figure out exactly what is covered in your plan.
Our disaster restoration Westchester pros want to make sure that you get the financial aid that you deserve, and our crews have the experience to make sure that is exactly what happens.
We understand that this can be confusing if you have never had to use your insurance before, so our disaster restoration Westchester agents file your claim for you on your behalf in order to give you the best chances of receiving full coverage.
If for some reason your situation is not covered by your insurance, our disaster restoration Westchester unit offers affordable prices on all of our services, because it is important to us that you always keep your out-of-pocket expenses as low as possible.
Our customers are very important to us and our disaster restoration Westchester operation want to prove that to you through our professionalism and dedication every step of the way. So, if you undergo a disaster in your home or business, do not hesitate to call our disaster restoration Westchester workers at 911 Restoration Westchester today!