Water Damage and Mold Removal Armonk
Water damage due to a flood, storm or even water heater leak can take you by surprise. These emergencies never seem to happen during regular business hours, so that's why 911 Restoration Westchester is available around the clock to take your calls.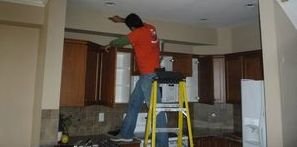 When you experience a water damage situation, we're only a phone call away. We return your call as quickly as possible, so rest easy knowing we'll never leave you hanging.
Whenever these water damage situations occur in a basement, attic or crawl space can mean big trouble for the structural integrity of your house. There's also the potential for mold growth, which can cause health problems.
Fortunately, With so many years of experience under our belt our water damage Armonk team will assess the situation through a free inspection and provide you with an estimate that outlines exactly what needs to be done.
You can rest assured that our licensed, insured, and bonded water damage Armonk technicians work with IICRC certified professionals who can take care of issues such as:
Toilet Overflows

Ruptured Hose Flooding

Pipe Bursts

Sewage Water Overflows

Washing Machine Leakage

Shower Pan Leakage

Home Flooding

Mold and Fungi Infestations

Mildew Growth

Roof and Ceiling Leakage

Water Heater Explosion Floods

Ice Machine Malfunction Leaks
If a heavy storms causes severe flooding your home, property owners can call the water damage Armonk experts, and they will send mold removal Armonk repair workers to your home within 45 minutes.
You can call our water damage Armonk professionals any time of the day or night, because our mold removal Armonk unit stays available 24/7/365, so you never have to wait long for help.
Our water damage Armonk aids always implement same day services when it comes to remediating water-based emergencies, because our mold removal Armonk technicians understand how crucial it is to the safety of you and your home to get the water cleaned up immediately.
Call our mold removal Armonk workers today, and we will have our water damage Armonk agents conduct a free home inspection at your property.
Professionally Handling Your Water Damage Emergencies
To be able to take care of the worst leaks or floods, our water damage Armonk flood removal specialists will use the latest drying technology so we can dry out your carpets, furniture and other household items affected by the flood, toilet overflow, burst pipe, ruptured hoses, washer burst or plumbing leak in an efficient manner.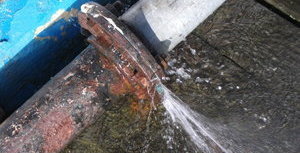 Residents of Armonk, NY – we're here for you. We know how proud you are of your home and we will do all we can to keep it in tip-top shape after a flood, storm or leak. Armonk, a small hamlet home to 4,300, is nestled in North Castle, a town in Westchester County.
Businesses like IBM call your community home, as does the IT firm Wipro. This community has its roots in several historical landmarks such as the Smith Tavern, dating back to the Revolutionary War, as well as an active library, community recreation department and golf course.
With all these important landmarks and communities within Armonk, our team makes it a point to offer only the highest quality of water damage repair and restoration. Whenever you're in need of help in dealing with all manner of leaks or flooding, you can always depend on our water damage Armonk team.
Mold, mildew and fungi can grow pretty much anywhere there is moisture. Their spores are moved by the air, which helps them spread easily throughout the home. If the spore land on a wet surface, they can begin developing within 24 hours, especially since materials such as drywall, carpet, plywood and other textiles are great environments to sustain mold life.
If your home has experienced a flood, leaking roof or plumbing issues, then the water vapor that condenses on the surfaces of your home can cause the mold spores to flourish. 
Our water damage Armonk technicians know how important it is to act fast in order to prevent mold growth, which is why our mold removal Armonk workers vow to be at your door quickly when you have undergone a water disaster. So, call our water damage Armonk pros today to get same day services for your water emergency, and our mold removal Armonk unit will get your home dry and clean again in to time!
Quality Water Damage Restorations You Can Always Rely On
As a leader in your area for water damage restoration, we are backed by more than three decades of service, keeping homes just like yours safe and structurally sound.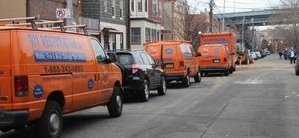 Lean on us for 24/7, same-day service. However, before we can get to your house after a flooding situation, take some time to shut the water line and main power, check the windows and doors for any problems and clear the area of debris if it's safe to do so.
To keep floods and leaks at bay next time, the installation of gutters and downspouts on your house, as well as the addition of a sump pump and sewage back flow valve, are important steps that you can take.
One of the best things about our water damage Armonk techs is that no matter how devastating you water disaster may seem, our mold removal Armonk experts know how to take steps to turn that crisis into a new beginning for, not only your home, but for your family too.
Although unexpected, our water damage Armonk professionals will make your property safe again.  Our mold removal Armonk teams have the experience and the knowledge about the industry to turn your flooded home into the living space of your dreams.
Providing you with this level of customer service is a passion of our water damage Armonk staff, and our mold removal Armonk technicians love being able to prove just how dedicated we are to restoring your home. So, call our water damage Armonk agents at 911 Restoration of Westchester today and our mold removal Armonk specialists will be there to show you that a fresh start is possible after water damage.