Water Damage and Mold Removal Carmel
If you are in the Carmel area, and you are in need of water damage restoration, then know you are in good hands with our water damage Carmel techs at 911 Restoration Westchester. When water invades your household, you can depend on us to get the property dry and clean again in no time.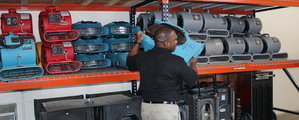 We aim to deliver people the most efficient and affordable solution to any type of headache you may be facing. Our mold removal Carmel team is available 24/7/365 to handle all of your water damage concerns. 
You can expect our water damage Carmel techs to be there within 45 minutes of your call so we can provide same day service that will ensure your home gets back in shape in no time.
Homeowners can call our experts around the clock, because we are ready at all hours to assist you the moment you need help with all types of issues. Once we arrive to your home, our mold removal Carmel pros will conduct a free water damage estimate. After you understand the extent of damage, we begin work.
Our industrial pumps get water out fast, and our cutting-edge dehumidifiers increase the drying time by ten folds. The key to a smooth water damage restoration experience is all in the team you contact. For this reason, we have become licensed, bonded, and insured.
It is imperative that you are able to trust and depend on the company you choose. For top notch restorations, our water damage Carmel agents will use advanced drying equipment to remove water and moisture from your home. Our mold removal Old Carmel professionals always act with urgency and our entire operation works with IICRC certified technicians in order to provide you with the best restoration services in the industry.
To make sure we address all of the issues on your property, our water damage Old Carmel team will conduct a free home inspection. This will help our staff to provide you with the best services the same day we arrive. We just want you to know that we are the light that is going to get you through to a fresh start. Call our water damage Old Carmel technicians as soon as you need the help of our licensed, bonded and insured company today.
Tips To Avoid Needing Water Damage Remediation After A Pipe Burst
When moisture finds its way into a property, then it can easily cause mold to grow. It doesn't take much to turn mold spores into a full blown infestation, in fact all they need is water, some nutrients and time.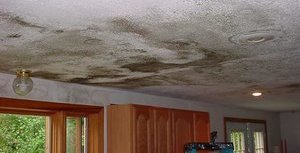 Our water damage Carmel techs have seen this situation many times over, and they know exactly how to eradicate all traces of mold and mildew from a property.
Our mold removal Carmel crews have the gear needed to clear away the mold without contaminating the rest of the home, or those living inside of it. This is very important since the inhalation of mold spores can lead to allergy-like symptoms and respiratory issues.
Our water damage Carmel operation wants to keep you safe at all costs, which is why our mold removal Carmel professionals will give you a free visual inspection as soon as they arrive on the scene. Our water damage repair squad in Carmel only want what is best for you.
If we can impart some wisdom onto you, that keeps you from calling us, we would be fine with that. The below list is comprehensive enough, so our parting advice to you is this: become familiar with where the water-shut off valve is in your home. Most of the time the valve is red, and sometimes it is blue, but it is always a simple line that needs to be turned.
We are a business, but we are in the business of peace of mind. If our mold removal Carmel technicians miss out on a client because you avoided a home disaster, then that will really make us happy. Below is our list for avoiding a pipe burst:
Keep pipes warm in the winter. If they freeze than blockage could lead to a burst.

Warm them up by either insulating pipes, keeping the heater on, or providing a heat lamp to major arteries in the home.

Do not use fire to heat lamps, as that can lead to a steam burst.

Pipe burst are not isolated to just water lines.

Sewage backup can also lead to a pipe burst as well

Avoid planting trees in areas where the roots can penetrate pipes
It is usually located in an area in the home that is either in the basement or in an outside utility panel. If you experience a pipe burst, call the water damage Carmel team today.
IICRC Certified Pipe Burst Repair Crew
Fixing a pipe burst should only be something carried out by our water damage Carmel team. They have taken the most extensive classes on restoration, therefore becoming capable of operating the sophisticated equipment for removing water and drying spaces.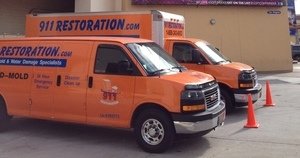 For example, in the event of a burst, you can lose gallons of water a second. Now, if you have a standard basement, and the rupture occurs there, then you can have an indoor swimming pool by an hour, which is why it is imperative that homeowners shut the water off, fast.
Flood water should only be navigated by an elite expert squad, such as our mold removal Carmel team. In all of our years of experience we have learned that a swamped basement can carry debris that will make a human sick. This is why we show up to every job with a hazmat suit that allows us to get in there.
Your space will look clean, and be serene. This is our fresh start guarantee,so call our water damage Carmel team with 911 Restoration Westchester for a repair team that will work hard for you today!