Water Damage and Mold Removal Chappaqua
Water damage due to winter storms is a common occurrence in the cold northeast due to pipe bursts, frozen pipes and various other plumbing problems but not matter the origination of the damage it is extremely important that it is dealt with by experienced professionals like our water damage Westchester team at 911 Restoration Westchester.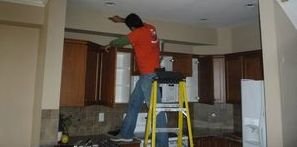 If you are a homeowner then you are going to have to deal with a leak, flood or plumbing issue at some point that is going to allow water to invade the premises, which is why the water damage Chappaqua specialists are constantly standing by to help.
When water saturates your family home, then you can call our water damage Chappaqua office and know that we will be available 24/7/365, so you can get a service agent on the line.
Our representatives will determine what exactly is going on with your home and then send our mold removal Chappaqua technicians to your property, getting them within 45 minutes or less. All of our water damage Chappaqua agents are licensed, bonded and insured to implement same day services for all causes of water damage, such as:
Comprehensive mold cleanup and water damage restoration

Crawlspace and subfloor cleanup

Washing machine ruptured hose repair

Water heater explosion cleanup

Flooded basement cleanup

Mold infestation removal

Mildew odor removal

Mold spore testing

Sanitization and decontamination after sewage backup

Leaky plumbing system repair

Pipe burst repair and cleanup

Faulty fire sprinkler repair

Replacement of soaked drywall

Water extraction and drying services
Our water damage Chappaqua specialists want to get your home back up and running again as quickly as possible, so we work with IICRC certified professionals. All of our licensed, bonded and insured technicians are highly-trained to solve your particular problem as quickly as possible so that you and your family can get back to enjoying your home.
That is why when you call us for water damage restoration services our water damage Chappaqua technicians always respond quickly for al types of issues. At 911 Restoration not only is our water damage Chappaqua team fast, but we're also experienced. We have almost four decades of experience helping the citizens of Westchester County with water removal solutions.
In the event of a category 3 black water situation where mold is involved, we also specialize in mold mitigation solutions as well so there is never anything to worry about when you call us for service. So, don't wait until water damage sets in and begins develop mold, call our water damage Chappaqua team now and let us take care of you!
Stopping Water Damage Before It Causes Mold Growth
Water damage causes mold spores to grow when water pools for long enough of a period in a moist environment so we highly recommend that you contact our water damage Chappaqua team if you see any early signs of mold.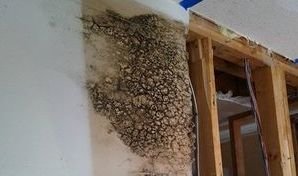 Our experience in mold remediation services has shown us that there are various signs of mold or mildew growth in a home such as foul moldy smells, warping or rotting wood, and black or pink spots on walls or ceilings.
Even if you don't see physical signs of mold, that doesn't mean it isn't there. For example, water spots showing through a wall or ceiling could be a sign of mold growth.
Additionally, mold can grow in the insulation of your home's roofing after a heavy rainstorm. No matter the reason that mold begins to grow, our water damage Chappaqua team at 911 Restoration has you covered.
Water can damage your home in many different ways, as well as get inside the premises by various points of entry. Harsh weather can cause rainwater to seep in through cracks in the roof and cause damage within your home's interior. If your gutters are clogged with debris then the water can get jammed up and overflow into the roof, causing the interior drywall to get soaked.
Interior problems can also lead to home flooding. If the moisture isn't extracted from the property immediately it can lead to a whole host of ling term issues, such as structural damage, rot, rust and mold growth.
We equip all of our water damage Chappaqua technicians with only the latest moisture removal and drying technology to make sure that all traces of mold are gone once a job is complete. And because our mold removal Chappaqua professionals truly care, we'll also help you with all of the paperwork of handling your water damage insurance claim.
So for the best assistance in the business from everything from water removal to help filing your water damage claim, call our water damage Chappaqua experts at 911 Restoration now!
Taking Care Of Your Water Damage Emergencies
Due to the fact that our water damage Chappaqua specialists treat your residence like their own when servicing a home, 911 Restoration Westchester is the best company in Chappaqua for high-quality water restoration services.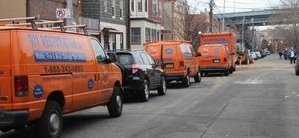 Our water damage Chappaqua insurance specialists know from experience that a typical homeowner's insurance policy will cover damage from water emergencies that originate from indoor issues like a water heater leak, a pipe burst or a washer host rupture.
For destruction that originates from flooding, additional flood insurance is necessary for coverage. At 911 Restoration, we have over 35 years of experience working with all of the major insurance carriers in the area to get you and your family the coverage you deserve.
We our proven industry leaders in both quality of service and customer support, and our company brings 35 years of experience to the table when it comes to drying, water extraction and water restoration solutions. Add in our 24/7 availability and a 45-minute response time and you can breathe easy knowing that we're always on the case. At 911 Restoration, the customer always comes first and it shows.
We'll take care of your restoration problem fast so that you can worry about more important things in your life, like your family. So don't wait a second longer and call our water damage Chappaqua team today!