Water Damage and Mold Removal Chelsea
The water damage Chelsea agents at 911 Restoration of Westchester goes above and beyond to prove their dedication to their customer's by getting their home back on track after it has been damaged by a flood.
Our mold removal Chelsea teams are here to safeguard your property when water floods your basement or your roof begins to leak during a storm. Every home and business owner should take precautions to keep their property protected against the effects of water damage.
With our exceptional home restoration skills, the main goal of our crew is to keep you calm during the reconstruction and assured that your home will be beautiful once we are finished with it.
Our pros value efficiency and professionalism is when it comes to home restoration, so our mold removal Chelsea techs make sure to offer services in all types of water damage scenarios such as pipe bursts, flooding, roof leaks, sewage backups, and mold infestations.
Our representatives are available 24/7/365 in order to provide you with same day services for all types of water-based disasters, such as:
Comprehensive mold cleanup and water damage restoration

Crawlspace and subfloor cleanup

Washing machine ruptured hose repair

Water heater explosion cleanup

Flooded basement cleanup

Mold infestation removal

Mildew odor removal

Mold spore testing

Sanitization and decontamination after sewage backup

Leaky plumbing system repair

Pipe burst repair and cleanup

Faulty fire sprinkler repair

Replacement of soaked drywall

Water extraction and drying services
When you hire us, our crew guarantees to arrive within 45 minutes of receiving your emergency, and work with IICRC certified technicians in order to give you a thorough, free home inspection. So, in order to keep your home dry and free of mold, call the licensed, bonded and insured water damage Chelsea operation to come and take care of the water damage in your home today.
Keep Your Wood Floors Protected Against Water Damage and Mold
Backed by many years of experience, the water damage Chelsea pros know how to restore any type of flooring after it has been saturated by moisture of any kind.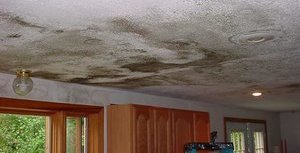 Our specialists always act quickly when it comes to situations involving water because through all of our experience in the field, our pros know that prompt service it is crucial to a successful renovation and customer satisfaction.
Although can make your property look dirty and dingy, it can also seriously affect the health of anyone breathing in the mold spores, which is why the problem needs to be addressed quickly.
Breathing in mold can cause anyone living under the roof with it to begin feeling unpleasant symptoms.  Our mold removal Chelsea experts are the most thoroughly trained professionals in the industry and we consistently aim to provide you with comprehensive mold and water damage restoration.
Our specialists want you to be aware that your wood flooring is exceptionally at risk of obtaining water damage and mold growth with every spill and leak that it comes into contact with. If you spill some juice or notice a leak under the sink, there are ways to begin the cleanup process that will minimize the damage.
Do not let liquid seep into the floor. If you notice water on the floor or have a spill, make sure to immediately use an absorbent towel or sponge to clean up the liquid.

Make a mixture of ash and mineral oil to remove stains. Apply the mixture with a soft cloth and gently buff out the area. Toothpaste will also work.

If you can't get stains out, replace the finish. The Chelsea water damage removal crew can replace the finish of your floors to make the look like new again. They will look great without the hassle of getting completely new flooring.
In the occurrence that flooding affects your home, the pros will be at your property quickly after receiving your emergency call, ready to begin the water removal process with all the most advanced drying technology, so contact us today!
We Will Be There for You During Your Water Emergency
It is important to know that getting your water damage remediated will not break the bank. Our water damage Chelsea staff does whatever they can to make their services affordable to everyone.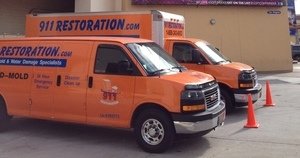 Our mold removal Chelsea professionals are proud to give our customers free water damage estimates, as well as keep competitive prices and work with all major insurance companies.
Our offices are always open, because the water damage Chelsea specialists know how time is of the essence when you are dealing with a pipe burst or a water heater explosion.
Our mold removal Chelsea professionals know that if too much time goes by it is very likely that a mold infestation will begin to surface, and our techs want to put a stop to that before it has a chance to happen.
Along with getting your home back into pristine condition, our water damage Chelsea pros also want to keep your emotional wellbeing in tact. By providing you with the utmost customer service, our mold removal Chelsea agents will make sure that you have peace of mind about the renovations that need to be done on your family home.
Our staff members understand how important it is to get your house, filled with all your memories and treasured possessions, back to into the condition that you know and love. Our water damage Chelsea crew will work diligently until everything is back in its proper place.
When we are renovating your living space you can be sure that we will treat it as if it were our own, so you never have to worry about having workers on the premises. If you find yourself knee deep in water, call branch owners Eli, Daniel, and the water damage Chelsea team with 911 Restoration Westchester so they can begin giving you the fresh start you deserve today!