Water Damage Cold Spring, NY
Water Damage can destroy houses very quickly, which is why our water damage Westchester company is available 24/7/365 so that our water damage Cold Spring crew can respond within 45 minutes. When rain leaks or a pipe burst floods your home, it seeps into your carpets, crawlspace, and other vital elements of your property, so we use the latest drying technology to absorb the moisture as fast as possible.
Our same day service is one of the only things separating your drenched building from becoming condemned. The sooner you contact us, the sooner we can arrive on scene and provide expert drying and clean up services. We are licensed, insured, and bonded to swiftly help you with all of the following: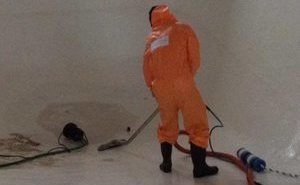 Water Extractions
Disaster Restoration
Mold Remediation
Sewage Backup Cleanup
Sanitation
Reconstruction
Odor Control
We value professionalism, so we work hard to provide the best services in Cold Spring, New York. Once we finish drying and clean up, our water damage Cold Spring team starts mold removal to make sure the fungus cannot spread. When a washer burst spreads gray water through your home, call us for water damage restoration services that will return your home to normal for an affordable price.
Experts Prepared To Take On Your Water Emergencies
If you have water damage call us for fast, professional water damage Cold Spring services. We always put the customer first, which means we offer an water extractions and will inform you how to prevent future issues. Water damage needs to be cleaned up quickly in order to prevent further destruction, such as support beam rot, mold growth, and carpet loss.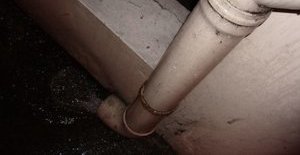 We are licensed, insured, and bonded in all disaster restoration services, from rain leaks to ruptured hoses. We will be happy to inform you of preventative maintenance, such as installing a sewage back flow valve, checking for plumbing leaks, and cleaning your rain gutters.
Another problem that can occur due to water damage is mold growth. Mold can lead to deterioration of wooden sections of your home. We will also make sure to rid your home of any fungal growth should we detect any.
Once we arrive, we provide a free inspection that will check for any left over mold spores. We make your home as good as new while charging an affordable price by working with all insurance companies on mold removal and water mitigation. In many cases, homeowner's insurance will cover the entire water damage Cold Spring job, so call us to file your insurance claim for you.
Providing Homeowners With Immediate Water Damage Relief
911 Restoration is the best water damage restoration company because our water damage Cold Spring technicians are available 24/7 with over 35 years of experience in the industry. Our team will start with a free inspection to see if mold is also involved and explain our plan for a full recovery.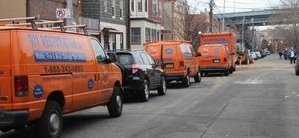 We provide reliable water damage restoration to the city of Cold Spring, New York. Cold Spring is built on the narrowest portion of the Hudson River, which means it is likely to flood. If the river floods your home or business, we will be there fast to start pumping water out.
Living on any body of water is dangerous, especially in an area susceptible to rain and snow storms. Call our IICRC Certified water damage Cold Spring experts today for a fresh start after storms or plumbing problems ruin your home or business.