Water damage Eastchester
911 Restoration Westchester offers the homeowners of Eastchester the comprehensive water damage repair and restoration that will ensure that pipe bursts and sewage spills are patched up right away. Our water damage Eastchester team will be making use of advanced drying equipment and techniques that your home gets the fresh start it needs!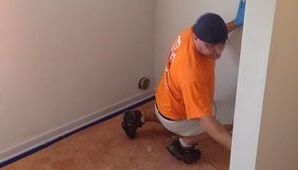 Whenever a leak or flood occurs at home, you can also count on our help to reach you right away and the water damage restorations are conducted as soon as possible.
You can expect our water damage Eastchester team to be there as quickly as possible after receiving your call.
Our mold removal Eastchester specialists work with IICRC certified technicians who will take care of your water damage concerns. Our experts have undergone rigorous training and will be making use of advanced equipment and techniques.
Our quick response and expertise will ensure that any further complications like mold growth, flooding, or wood rot are avoided. When water damage is not cleaned up right away it has a tendency to create fungus growth, which is why our water damage Eastchester techs are trained to repair both moisture and mold problems.
Homeowners should not let mold grow freely throughout the home, especially since our mold removal Eastchester experts know that there are different varieties of mold that can impose various threats to both the home and those living inside of it.
Our water damage Eastchester professionals have a reputation for acting fast in these situations, arriving within 45 minutes of being notified of all water emergencies, two skills that our mold removal Eastchester team knows are critical to every fungal infestation.
You cant trust our mold removal Eastchester technicians to get your home back into pristine condition once our agents arrive on the scene. Our water damage Eastchester staff are qualified to offer you comprehensive water damage and mold cleanup services, such as:
Restoration of pipe bursts

Flooded subfloor cleanup

Mold infestation cleanup

Water extraction in flooded basement

Repair of ruptured washer hose

Fire sprinkler repair

Sanitization after toilet overflow

Water heater leak repair

Comprehensive mold and water damage repair

Moldy crawlspace cleanup
Our water damage Eastchester specialists are standing by around the clock, so call our mold removal Eastchester pros today and our crew will get the process started with a free visual mold inspection.
A Fresh Start Through Quality Water Damage Restoration
Our water damage Eastchester team is highly qualified and have many years worth of experience in handling all kinds of water emergencies.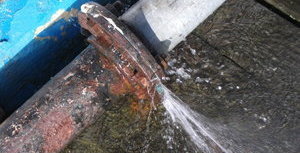 Aside from the repairs and restorations that you can count on us to perform, our mold removal Eastchester specialists can also provide you with tips that can assist you in preventing future instances of water damage from occurring at home.
Regular maintenance work can help a great deal in helping you avoid water damage situations. But whenever a leak occurs, you can trust that water damage Eastchester pros from 911 Restoration will be there to assist you.
Here's what you should keep in mind:
Check the sump pumps in the basement if they're still functioning properly.
Inspect the pipes and other plumbing fixtures throughout your home for any signs of cracks or leaks.
Inspect and repair your roof for any signs of damage like curling, buckling, or missing shingles.
Make sure you keep your gutters and downspouts are free from leaves and debris.
Be mindful of what you flush down the toilet.
Our mold removal Eastchester workers are qualified to remove fungus completely from your household by using water extraction, drying and mold eradication equipment. The help of our water damage Eastchester members will ensure that your household becomes both mold and moisture-free in the safest possible way.
Our well-rounded services will benefit you because, as a valued customer, not only will you receive the services of our water damage Eastchester techs, but the affordable prices of our experts. This is important, because not all homeowner's insurance policies cover mold, but you can depend on our mold removal Eastchester professionals to get you the best prices on everything you need done on your home.
Our mold removal Eastchester staff will ensure that you get the best customer service for every aspect of the mold removal process. We can provide you with a free assessment that will help us determine the extent of the problem and offer you the best solutions to handle your concerns.
Complete Water Damage Repairs You Can Always Count On
Our professional assistance will make sure your home gets back to being safe, comfortable, and beautiful. Our water damage Eastchester team understands how urgently repairs are needed when roof leaks, pipe bursts, sewage backups, or flooding occurs within your home.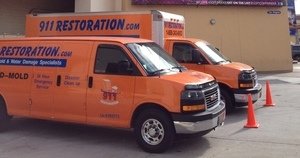 No matter when the issue occurs, you can count on our mold removal Eastchester techs to be there around the clock to work on the issue on the day of your call.
With our training, experience, and equipment, you can rest assured that your home or business will always get the very best in water damage repair and restorations.
We will always put our customers first in all the work that we do and we put a premium on your absolute satisfaction. For convenience, our water damage Eastchester pros will even assist you in filing your insurance claims. Our mold removal Eastchester pros know how to safely handle mold and fungus, and we always wear the proper gear when eradicating the substance from the home.
You can count on our mold removal Eastchester unit to use vet vacs, air movers, air purifiers, dehumidifiers and vapor barriers to get every trace of fungus cleared from the property.
Keeping you safe throughout this entire ordeal is what our water damage Eastchester operation considers to be part of our customer service plan. Our mold removal Eastchester workers take your health and wellbeing seriously, and our members will go the extra mile to prove that to you.
Along with keeping you protected, our mold removal Eastchester techs will also assist you with figuring out the other aspects of the job, including the finances, which is why our water damage Eastchester experts make such an effort to offer affordably priced services to all of our customers.
Our water damage Eastchester professionals team will get you back on track to a mold free home today. A fresh start is what 911 Restoration can always provide you. Whenever any type of water or mold issues affects your home or business, water damage Eastchester professionals from 911 Restoration are prepared to lend you a hand. Give us a call today!