Water Damage Garrison
911 Restoration Westchester wants to make sure your home is secure from the dangers of roof leaks and pipe bursts through our water damage repair and restoration. If it's a fresh start that you're looking for, our water damage Garrison team is always prepared to lend you a hand and make your home look good as new!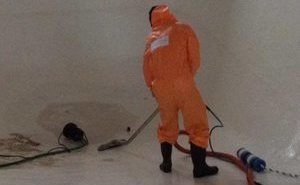 We have over 35 years of experience in assisting the homeowners of Garrison take care of their water damage emergencies. Whenever water causes trouble, you can count on our water damage Garrison pros to help you with:
Flooding and disaster damage
Roof damage and ceiling leaks
Clogged gutters and downspouts
Ruptured or leaking hoses on water-based appliance
Sewage backups
Fire sprinkler malfunctions
Pipe bursts and plumbing leaks
Bathtub overflows and running sinks
Whenever water damage occurs within your home, you can rest assured that 911 Restoration will get to the bottom of the issue right away. No matter when the emergency occurs, 911 Restoration's water damage Garrison pros are ready and available 24/7/365 to offer you on the day service that will get your home back in shape in no time!
Sewage Extraction Technicians That Will Provide You With A Fresh Start
One of the most serious water damage concerns that occur within your home is sewage backups. These situations can occur when there is excess pressure buildup within the city's sewer system. When sewage rises up through a toilet, it can cause flooding within which can damage hardwood and textiles. Black water is also filled with all kinds of filth and biological contaminants which can spread disease.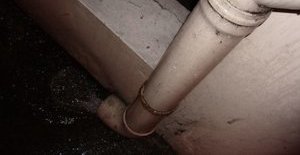 Fortunately, even in situations like sewage backups, water damage Garrison technicians equipped and ready.
Our licensed, insured, and bonded team has the expertise to take care of sewage backups safely and effectively. We will hazmat suits that will help protect us as we work and prevent the spread of disease.
We will be extracting sewage using our advanced drying equipment. Then we will decontaminate the affected area using our industrial strength cleaning solutions and we will repair any damage done to your plumbing system.
We will check for any signs of mold infestations and we will perform remediation work when necessary. Once the area has been cleared, our IICRC certified technicians can begin the restorations that will ensure that floors and walls are refurbished to look good as new.
Water Damage Technicians That You Can Always Count On 
911 Restoration Fort Worth will be providing you with top notch water damage repair and restoration every time roof leaks, pipe bursts, sewage spills, or flooding needs to be taken care of. We will work with only your absolute satisfaction in mind. You can also count on us to work with your insurance company in order to assist you in filing your claims.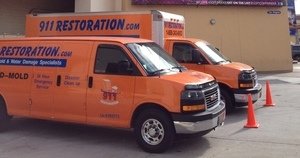 In doing so, we can also determine the most affordable price for the services that are going to give your home a fresh start!
We will address any water damage concern within 45 minutes of your call  which will help us mitigate damage and prevent any further issues like wood rot and mold growth.
Once the team arrives, you can expect a free inspection and estimate that will help us figure out the best solutions to your concerns at the most affordable price.
Whenever you're in need of a fresh start, make sure you call the water damage Garrison pros from 911 Restoration today!