Water Damage Hartsdale
No one wants to be faced with flooding in their basement or crawlspace. It's inconvenient and stressful, not to mention costly. One thing you can count on when flooding occurs in the house is our experienced 911 Restoration Westchester team from Hartsdale, NY stepping in and remediating the problem through our speedy same day service.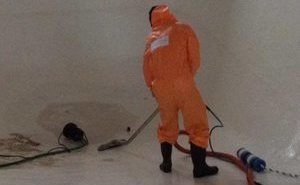 Our disaster restoration specialists are skilled in pumping water out of basements and crawl spaces, plus we use the latest drying technology to get all the excess moisture out. Our services include:
Wood floor restoration
Water recovery and repair
Restoration
Flood cleanup
Carpet drying
Disaster Restoration
Mold Removal
We are licensed, insured and bonded to perform water damage restoration services at affordable prices to fit any budget. Also, working with all insurance companies to help you get sufficient compensation for the damage is a specialty of our water damage Hartsdale, NY team
We have over 35 years of experience in the field and are available 24/7/365. We respond within 45 minutes of all emergencies from water damage disasters due to ruptured hoses to roof leaks. Our water damage Hartsdale, NY crew offers every client a free inspection and we value professionalism.
What You Can Do To Prevent Water Damage From Harming Your Home
While waiting for our quick response to your emergency, take action and check the windows and doors for any signs of leaks. Pinpointing the source of the leak can help us concentrate on the correct area, whether that involves a water heater leak, pipe burst, toilet overflow or washer burst.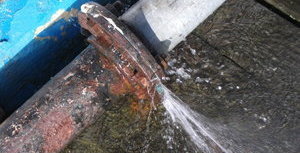 Whether from a rain storm or snow melt-off can lead to structural damage as well as mold problems if you don't get all the water out. Shut off the main water and power. Use your sump pumps and sewage backflow valve if you have these devices. To avoid this situation in the future, check that your gutters and downspouts are free of debris and working properly.
If anyone in the residence smells gas, get out right away. Generally, flooding is when you experience six inches or more of standing water and usually results from a rain storm or pipe malfunction. Seepage is more likely to occur, which is characterized by water up to one inch deep.
This can happen due to cracks in the foundation, burst pipes or washers and water heater leaks. Our 911 Restoration Hartsfield, NY company is always ready to educate customers to help keep their home and family members safe from any number of household disasters.
Water Damage Repair Pros Ready To Help You
Without a doubt 911 Restoration is the best water damage company in Hartsdale, NY. Hartsdale is a special place, and we feel honored to work in this area to protect the homes and families that help make the community truly great. The hamlet of Hartsdale, NY, is nestled in the town of Greenburgh in Westchester County.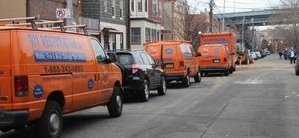 Nearly 5,300 people call this town home. This community is proud of its heritage and boasts a friendly Main Street with shops and restaurants. Punctuated by a quaint suburban landscape, the downtown offsets that tranquility with a bustling center. Its tree-lined roads and stone walls meandering through town harkens back to a simpler time.
We have been providing expert water damage removal and extraction for over 35 years to this community, so we're well-versed in any flooding situation that comes up and we are passionate to help maintain the town's integrity.
Protect your hard-earned investment by calling us to address any flooding or water extractions you may need to keep your house and everything in it safe and dry. We know you're proud of your home. We help you protect those high standards you're used to through state-of-the-art water damage restoration services, so call our water damage Hartsdale team today!