Water Damage Hawthorne
Water damage services like ours with 911 Restoration Westchester are an absolutely necessary piece of the equation in terms of solving your water issues and preventing mold growth after the water has subsided. Our water damage Hawthorne masters of extraction will give you a free inspection and our signature same day service as well.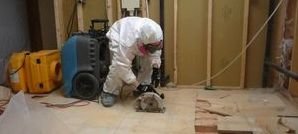 This gives you the opportunity to know what the extremes of the damage are beforehand as well as the potential costs that may accompany the repair job. After we have pumped the water from your home, we will then utilize the latest drying technology in your living spaces. We do this so that we can completely dehydrate your place before you go back to living in it.
This will prevent mold spores and fungus infestations from proliferating and taking hold in the first place. Should your home require mold abatement or you already have water damage and you want to know if it will cause mold growth, then contact our water damage Hawthorne pros with 911 Restoration Westchester today and we can get started within 45 minutes of your call!
Protecting Your Home Against Water Damage
Water damage Hawthorne masters like ours with 911 Restoration Westchester have accumulated and mastered our craft through decades of research and testing and this is how we know for sure that water damage will certainly cause mold growth in your home if left unattended to.
Our water damage Hawthorne pros are all IICRC certified too. This means that we can seriously handle any kind of mold that we find or the water damage that inevitably caused it. You can count on us to resolve issues including: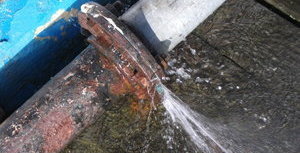 Flooded bathroom
Flooded kitchen
Sewage backups
Mold growth
Roof damage and ceiling leaks
Pipe bursts
Washer bursts
Disaster damage
Fire sprinkler malfunctions
Water damage Hawthorne specialists like our professionals with 911 Restoration Westchester are fully understanding and aware of the notion that there is a lack of information out there that explains the dangers and hazards of mold growth and this is a serious tragedy as mold spores pose a real health risk. If you happen to inhale mold you might experience unwanted congestion and possibly even respiratory discomfort if you are elderly or especially young with a weakened immune system response time.
We are available 24/7/365 and are licensed, insured and bonded to provide you with the absolute best care and work during and through your mold decontamination experience. If you are coughing up mold spores or other fungus infestation particulate and you want to know who to call for the home water damage repair work that is necessary to destroy the mold colony, then contact our pros with 911 Restoration Westchester today!
Water Damage Restoration Pros You Can Count On
Our water damage Hawthorne pros have amassed over 35 years of experience in this industry as the movers and shakers of note and this is what makes us the best water damage restoration company in Hawthorne, and it's why you need to call us for any problems you have. Our water damage Hawthorne pros truly love the city of Hawthorne and everyone here who calls it home and makes it such a great place to grow up in.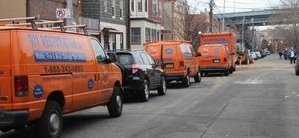 This is why we are constantly trying to learn and glean as much as possible about the area as we can. In our latest information search we uncovered that the hamlet was named after Mother Mary Alphonsa, daughter of Nathaniel Hawthorne who set up a home to care for those who were terminally ill with cancer to live out their final days.
While residents are fond of their heritage and their hamlet's name they don't want the unfortunate nature of water damage to metastasize and spread throughout their homes and this is why our experts are standing by day and night.
We want to help you prevent such emergencies and this is why we always put the customer first no matter what. This is all a part of our constant drive to show you and all of our other customers how much we value professionalism and the benefits that being the best provide. If your home is about to be underwater from actual water, then you need the help of our water damage Hawthorne pros with 911 Restoration immediately!