Water Damage Heritage Hills
When your home in Heritage Hills is affected by a flood, pipe burst, sewage spill or roof leak, get in touch with 911 Restoration Westchester right away. Our water damage Brooks specialists are available 24/7/365 to offer our help right when you need it. Even if the problem occurs at the crack of dawn or in the dead of night, rest assured that 911 Restoration will be there to take care of those leaks.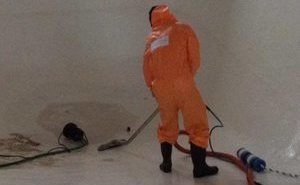 If your home has sustained a roof leak, pipe burst, or flooding, the damage needs to be patched up right away in order to protect your home from any further harm.
Our water damage Heritage Hills team knows that time is of the essence when it comes to dealing with leaks because water can eventually spread. To be work on the issue right away, you can expect us to be on your property within 45 minutes of your call.
Once our water damage Heritage Hills specialists arrive, we will get to the bottom of the problem by providing you with a free inspection and estimate. Our licensed, insured, and bonded experts will recommend the best solutions at an affordable price.
Helping You Patch Up All Your Water Emergencies
One of the most prone sections of your home to water damage is your roof because it is first line of defense against the various weather conditions on a daily basis. It is constantly exposed to sun, rain, snow, and wind. Eventually, damage can start to form which can lead to roof leaks. A roof leak is just one of the water emergencies that can affect your home. But no matter what the issue, water damage Heritage Hills specialists are always prepared to help.
Our team is fully trained and equipped with the advanced drying equipment that will make sure water and moisture are removed from your home thoroughly. Among the issues we can handle include: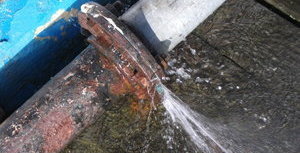 Roof and ceiling leaks
Storm damage and flooding
Sewage backups
Plumbing leaks and pipe bursts
Water-based appliance leaks
Clogged gutters and downspouts
Mold growth
Fire sprinkler malfunctions
Our IICRC certified water damage Heritage Hills flood removal technicians will be providing you with complete solutions that will give your home a fresh start even after the worst leak or flood.
Consistently Providing Expert Water Damage Restorations
When severe water damage emergencies like sewage backups or pipe bursts affect your home, you can get a fresh start with the quick response, year-round availability, and quality restorations provided by the water damage Heritage Hills pros from 911 Restoration.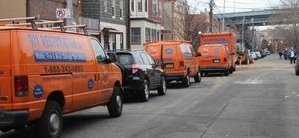 We have more than three decades of experience in dealing with all manner of leaks. We will also work with your absolute satisfaction and convenience in mind. Aside from the actual repairs and restorations, you can expect 911 Restoration to help you file your insurance claims with your insurance provider.
When flooding at home needs to be taken care of, get in touch with water damage Heritage Hills experts from 911 Restoration so we can give your home a fresh start! Give us a call today!