Water Damage Hyde Park
Implementing proper floodwater removal is something the water damage Hyde Park team at 911 Restoration Westchester has many years of experience in and will do whatever means necessary to get your home back on track after it has been affected by a flood.
Our water damage Hyde Park technicians are IICRC certified to repair any issue that comes our way, such as:
Roof Cleaning

Washing Machine Leakage

Water Heater Explosions

Fire Sprinkler Damage

Main Water Line Leaks

Ruptured Hoses

Toilet Overflow

Leaky Shower Pan

Ice Machine Malfunction Leak
We guarantee to arrive within 45 minutes of receiving your emergency call, even if you contact our office in the middle of the night. Our water damage Hyde Park staff is available 24/7/365 in order to best cater to your needs.
By providing you with same day services for all water-based issues, we hope to quickly mitigate the situation and stop any permanent damage from forming.
When you come across any form of invasive moisture in your household, call our water damage Hyde Park agents and we will conduct a free home inspection as soon as we arrive on the scene.
We Will Turn Your Home Flood Into A Fresh Start
A flood can invade your home through many different avenues, and our water damage Hyde Park specialists know how to remediate them all.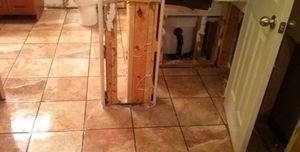 Whether it is a pipe burst, a ruptured hose or inclement weather, we will go to whatever lengths necessary to get your home clean and dry in a short amount of time.
Working quickly is something we are well-versed in, but make no mistake, we are also incredibly thorough. Our water damage Hyde Park pros use both their skills and equipment to get your home in pristine condition.
We use comprehensive gear, such as wet vacuums, sump pumps, air movers and dehumidifiers to remove every trace of moisture, ensuring that future damage does not set in, such as growth.
Call our water damage Hyde Park crew right away when you find floodwater in your home and we will do whatever it takes to get your home back into pristine condition.
We Will Guide You Through Every Aspect of the Home Restoration Process
Even though you can count on our water damage Hyde Park professionals to use top of the line techniques and equipment to clean up any water damage that has affected your household, we will also use our experience to help you really understand the insurance process.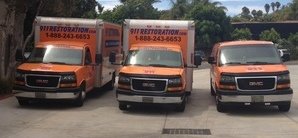 It is important that you know your homeowner's insurance inside and out, so you know exactly what kind of water damage is and is not covered.
It can definitely be confusing, but all of our experience in the field makes us experts in figuring out the details of your individual policy.
In order to help you in every way possible, our water damage Hyde Park techs will file your claim for you, communicate with your representatives and do whatever it takes to get you the best coverage possible.
When your home has been flooded with water, call our water damage Hyde Park technicians at 911 Restoration of Westchester to obtain the best leak and flood restoration services in the industry today!