Water Damage Irvington
Water damage can happen anytime, anywhere, but regardless of where the water damage originated from, it's essential that it is taken care of fast and efficiently by professional, highly-trained technicians like our water damage Westchester team at 911 Restoration Westchester before additional problems like mold and mildew develop.
Our water damage Irvington specialists understand that time is of the essence when you're dealing with water damage. That is why we're guaranteed to respond to all calls within 45 minutes and are available 24/7 to come to your Irvington area home or business same-day. We have 35 years of experience as industry leaders providing water damage restoration services like: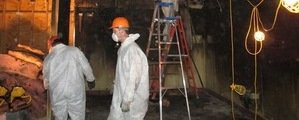 Roof leak repair
Pipe bursts
Pipe freezes
Washer hose replacement
Toilet overflow
Sewage backflow issues
Flooded basements
Our water damage Irvington team has been handling issues such as these for nearly four decades. All of our technicians are licensed, insured and bonded, meaning we both qualified and trained to get your specific water removal issue addressed right the first time, and fast. So if you're looking for fast, professional water extraction services for your flooded crawlspace or basement, look no further than 911 Restoration and call our water damage Irvington team now!
Dealing Water Damage Situations
Water damage that leads to a partial or completely flooded basement or crawlspace can turn into a serious situation fast if not treated by qualified professionals, so the very first thing to do if you're experiencing a flood and the source of it is from inside your home is to locate your water line and shut it off.One of our licensed insured and bonded water damage Irvington technicians will be there within 45 minutes or less to assist you in preventing the spread of water.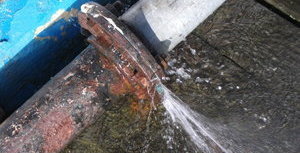 Stopping the flow of water can significantly lower the chances of things like mildew and mold growing in the affected area. If the flood is a result of a roof or ceiling leak, also stop the flow of spreading water by placing a sturdy bucket underneath the leaking area. After these steps are complete, give our water damage Irvington team a call.
We've been servicing Irvington area homes for nearly four decades so we know how truly remarkable the village is. In fact, Irvington, New York was recently named "the best place in Westchester to live." With this in mind, you and your family can always be sure that when you call 911 Restoration, you're getting water damage restoration services that meet the high standards of your community.
We'll provide you with an affordable price on your water damage, and if eligible for coverage we'll even file your claim for you, so don't wait and call our water damage Irvington pros today!
Providing Complete Water Damage Repair Solutions
According to our water damage Irvington team, a vast majority of standard homeowner's insurance plans will cover common water damage problems like pipe bursts, broken water heaters and ruptured washer hoses. As long as the said water damage issues weren't caused by negligence on the part of the homeowner, homeowner's insurance should cover it.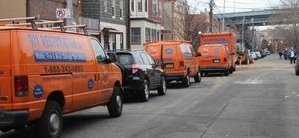 However, there are other factors to consider when determining water damage coverage. For example, flooding that is the result of an outside force, like a severe thunderstorm, requires an additional supplemental flood insurance policy. With all of the fine print that comes with insurance policies, you need a trusted company that knows insurance just as well as they know water restoration.
At 911 Restoration, our water damage Irvington team has over 35 years of experience getting insurance claims covered for our clients. We always put our customers first, as well as their pocketbooks. Even if your claim is denied, our team of water damage Irvington pros will provide you with the best price in the entire industry. With industry leading service as well as pricing, the choice is easy when looking for the best water damage company in Irvington so call our water damage Irvington team at 911 Restoration today!