Water Damage Lake Carmel
Water damage like flooding or roof leaks are destructive forces that can ruin your property values within days if not attended to promptly by our water damage Lake Carmel technicians. 911 Restoration Westchester has over 35 years of experience in providing water damage restoration services to homeowners in need.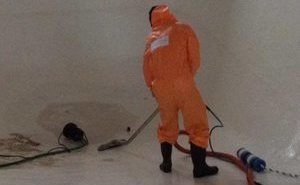 We pride ourselves in helping people protect their investment and defend their homes in Lake Carmel. The hamlet of Lake Carmel, New York was built on a man-made lake in the 1920s and is home to 8,000 people. In such a small community, easy access to quick repair services is a priority for our water damage Lake Carmel team.
This is why we're available 24/7/365 to take on water emergencies on the same day to everyone that calls us. Our immediate response to the problem will assist in preventing further harm to your property.
Our licensed, insured, and bonded technicians at 911 Restoration Westchester are standing by, waiting for your call. Are you saying to yourself, What do I do when I have a toilet overflow, call us today.
Water Damage Pros That Will Take Care Of Sewage Backups
The first thing you should do is shut off the water line going to your toilet and then call our water damage Lake Carmel professionals. A call to a restoration company may sound like an extreme solution for a toilet backup, but there are several reasons that you should seek professional help.
Our water damage Lake Carmel crew will make sure that your overflow is cleaned up right. Water damage that has been dried improperly can lead to: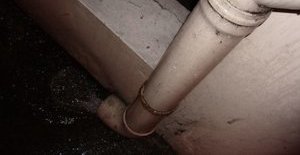 Toxic black mold growth
Warped and rotten flooring
Drywall contaminated with gray water
Peeling wallpaper and stains on your paint
Damage to your kitchen cabinets
Our water damage Lake Carmel techs can help you avert these types of scenarios and restore your home to health. We will setup dehumidifiers and air movers to completely dry your bathroom.
We will get rid of moisture trapped in your flooring and eliminate the possibility of mold growth. We are devoted to restoring your home to better than new condition. Call our water damage Lake Carmel team today and we can tend to your water damage emergency within 45 minutes!
Water Damage Restoration With Your Convenience In Mind
Water damage is often covered by homeowner's insurance in cases of catastrophic failure, according to our water damage Lake Carmel staff. For instance, a toilet overflow that was caused by a defective toilet may be covered under insurance. A toilet overflow caused by a child stuffing a towel down a toilet may not be covered under your insurance.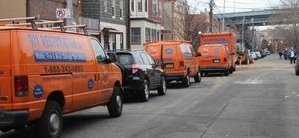 According to studies by the Insurance Information Institute, water damage is quite common, therefore it is important to understand your coverage. Our water damage Lake Carmel team is dedicated to making the insurance claims process hassle free and easy.
Our IICRC certified technicians will work with your insurance adjuster to maximize your claim and get your claim approved. That type of service is what makes 911 Restoration Westchester the best restoration company in Lake Carmel.
911 Restoration is the best restoration company in Lake Carmel because our water damage Lake Carmel professionals have earn the reputation as the best. We are licensed, insured and bonded for all types of restoration work. We are available around the clock to serve the hamlet of Lake Carmel and the surrounding area. We value professionalism and always put the customer first. Call the water damage Lake Carmel team from 911 Restoration Westchester today for the best service and a fresh start.