Water Damage Lake Peekskill
Water damage can get in the way when you're enjoying your Lake Peekskill home. Don't let your summer or winter retreat be ruined by water damage – let our company come to the rescue. Lake Peekskill is a beautiful and central location for those seeking outdoor activities. Our water damage Westchester staff is ready to get you back to your daily lives by removing water that stands in the way of your fun.
The best way to do deal with leaks or floods as they occur is by identifying where the water damage is happening. Among the issues we can assist you with include: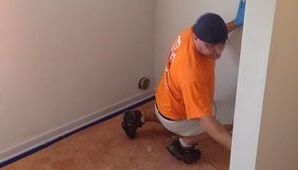 Roof leaks
Clogged gutters and downspouts
Pipe bursts
Mold Growth
Sewage spills
Bathtub overflows and running sinks
Flooding and storm damage
Fire sprinkler malfunctions
Water heater malfunctions
Water damage occurs very frequently, and water is a homeowner's worst enemy, as our water damage Lake Peekskill team knows. You have to counter Mother Nature by keeping water out of your home. You could also have an accidental plumbing problem like a toilet overflow or sewage backup. All of these issues can cause major water damage in your home, and our water damage Lake Peekskill team is available 24/7/365, providing same day service for your emergency Give us a call today to find out how water damage can be prevented.
Water Damage Prevention From The Pros
If you would like to prevent water damage, the first thing you should do is to make sure that your gutters and downspouts are cleaned consistently. Leaves, sticks and dirt can build up very quickly. You can also discuss sump pump installation with our water damage Lake Peekskill team.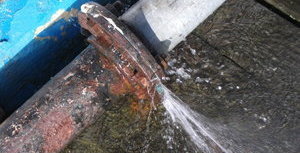 Living close to a body of water, you might be prone to flooding in your lower level. Sump pumps will greatly decrease the risk of basement flooding and pump groundwater out from around your home's foundation. You can also invest in a sewage back flow valve and our 911 Restoration team can answer your questions about this device as well.
By installing this on all of your outgoing sewage pipes, you are making sure that if a sewer backs up, you don't have pounds of raw sewage pumping back into your home. That could cause a major cleanup cost and ruin many of your possessions, furniture and carpets. When you need professional assistance we can be there within 45 minutes to help you.
The Water Damage Company You Can Always Count On
One of the main ways that a home develops water damage is by roof water that was not properly drained. Blocked gutters combined with storms and heavy rain cause water to begin to seep, leak and wreak havoc on your home. Another issue that might arise is a plumbing malfunction such as a water line break or a burst pipe in winter.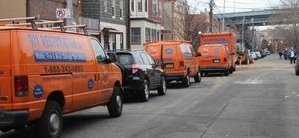 You should work with our water damage Lake Peekskill company because we use the latest drying technology and our team conducts high-tech water extractions so that you are left with a dry, safe home. 911 Restoration is completely licensed, insured and bonded, and prepared to tackle whatever disaster restoration you currently need.
The team at 911 Restoration Westchester has been working with homeowners on Lake Peekskill for over 35 years, preventing future damage and minimizing the overall effect of water damage to your home. Once we're there, you get a free  inspection and learn why water damage will occur.
Call our IICRC certified water damage team and we will respond right away. You're a valued customer and we prove it by making sure you get the highest quality water removal services all at an affordable price. Our water damage Peakskill technicians will work with your insurance company to get your situation cleared up right away.