Water Damage Millwood
Water damage can arise at any time in Millwood, whether from leaky pipes or storms. The city of Millwood, NY was once home to prosperous farming estates which eventually became subdivided into residential neighborhoods. Preserving the community is why our water damage  team is ready to serve the needs of homes and businesses.
Our water damage Millwood team knows there are four things you should look for when choosing a company. First look for dependability. 911 Restoration has been in business since 1978 and are established in the industry. We work with the experts in the field and have a solid track record. Second, look for protection.
We are licensed, insured and bonded and have over 35 years of experience in water restoration. Don't let water damage ruin your day. You can guarantee our 911 Restoration Westchester team will provide you with immediate water extractions. Contact our team today for immediate water damage restoration services.
Professional Tips For Water Damage Repairs
Call our water damage Millwood crew for same day service when your home floods. We will fix problems from rain storms and plumbing malfunctions, such as toilet overflow, pipe burst, or ruptured hoses. Sewage backup is especially dangerous due to the  black water that could be involved.
This has the potential to spread diseases, so 911 Restoration Millwood wears full hazmat gear when combating the disaster. From toilet overflow to blocked gutters and flooded basements, our team is here to help. Here what you can do should your home be affected by leaks or floods: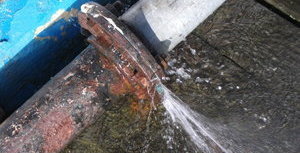 Call 911 Restoration immediately. We can respond within 45 minutes.
Turn off the main water line to prevent flooding.
Shut off electricity right away for your safety.
Get in touch with your insurance company. Our water damage Millwood team can assist you with this once we arrive.
Keep the area clear of any valuables, family members, and furniture.
We use the best water removal techniques to get your home back to normal. Our water damage Millwood operatives can walk you through shutting down your utilities while we are on the way. Our professionals use high quality water resistant materials which will keep your home protected for years to come. Call us for all your water extractions and we will teach you how to stop water damage before it starts so you never have to deal with the disaster in the future.
Water Damage Pros You Can Rely On
Our water damage Millwood team says there are several things you can do to stop water damage before it starts. Check appliances; common causes of water damage are water heaters, leaky baseboard heating, washing machine hoses and plumbing. Inspect water heaters, showers, tubs, toilets, sinks and tubs, and dishwashers annually and have them repaired.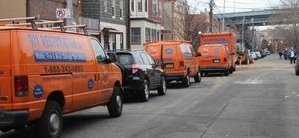 Being licensed, insured and bonded gives homeowners peace of mind. Third, count on professionalism. We value professionalism and our customers. You can be sure we will work hard to meet all your needs. Fourth is affordability. We offer the latest drying technology and clean up at an affordable price.
Count on a free inspection so you will know what type of repair your home or business requires. You can compare our report and quotes with others. We work with all insurance companies and will be with you during the claims process. Give our water damage Millwood team a call to discuss your options.