Water Damage Mohegan Lake
Water damage can be a frustrating process, turning a good day in Mohegan Lake to absolutely awful. Mohegan Lake, New York, is quintessential small-town America. In fact, it's just 2.9 square miles of small-town bliss. However, water damage can ruin that bliss.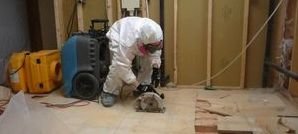 The water damage Mohegan Lake team can assist with all types of damage including water, sewage and disaster restoration. Our water damage Mohegan Lake team has been serving the area for more than 35 years, so we can help with just about any type of damage. The two most common sources of water damage are weather and appliance/plumbing failure.
Luckily the water damage Mohegan Lake team knows that water gets into your home, you need an experienced, professional, and reliable company to restore the damage. At 911 Restoration Westchester, we offer same day service and 100% honesty with our work. Call us today for complete water removal from your home.
Assisting You With Water Damage Restoration
In some situations it is possible to prevent water damage. Our 911 Restoration water damage team is here for you when flooding and water damage occurs—and even before. Our professional staff can work for you to put in place the best, most effective strategies to prevent damage from happening. Allow us to assist you with issues like: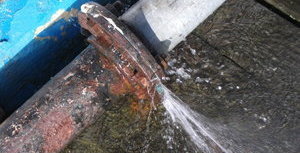 Roof leaks
Sewage spills
Pipe bursts
Mold growth
Storm damage and flooding
Fire sprinkler malfunction
Washer bursts
The simple answer to preventing water damage is to keep the water from getting into your house. Some of the most effective methods are sump pumps and cleaning out gutters and downspouts. We can also check your pipes and hoses to effect repairs before something leaks or breaks. By giving us a call, we can respond right away and show you how to clean up water damage.
Even a simple strong thunderstorm can drop enough water in a short amount if time to flood a basement or cause backups on the roof because of a poor drainage system. And you never know when your pipes could crack, the toilet could overflow, or washer could burst. When that happens, everything from the walls to the carpet can be ruined. It's that type of damage, and more, that our water damage Mohegan Lake team can help with when you call. Contact us and we can be there within 45 minutes.
Water Cleanup Done By The Pros
Water damage is easy to clean up, especially when you call our IICRC certified water damage Mohegan Lake professionals. Our team utilizes the latest technology and uses the newest, most effective equipment for water extraction, removal and for drying water damaged areas. We also use the latest advances in water restoration technology and techniques, so call us for water damage cleanup in the 21st century.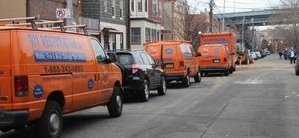 There are three main aspects that make our company better than others: experience, professionalism, and customer service. 911 Restoration has been in business for more than 35 years performing disaster restoration services. That experience provides us with the knowledge and know-how to prevent or clean up any water problem.
We also handle every case with professionalism, and that means we put the customer first. Along with this we work with most insurance companies to make things affordable for you. If you're not happy, we're not happy. We're licensed, insured, and bonded, so you know that we're going to provide you with our best work every step of the way.
Call and let us prove to you that we are the best. Our 911 Restoration water damage Mohegan Lake team is your best choice when water gets into your house where it shouldn't be. We're available 24/7/365, and we offer same-day service so that you can enjoy your home, and your life, in the area.