Water Damage Mount Kisco
Water damage is a common occurrence in the Northeast, with many cities in the region hard hit by heavy rainfall, snow and freezing temperatures that cause problems like roof leaks and pipe freezes, making the need for a high-quality water damage restoration services company like 911 Restoration Westchester absolutely essential.
Restoration is committed to always putting the citizens of Mount Kisco and their homes first. With over 35 years of experience in the industry, our water damage Mount Kisco experts are highly trained and qualified to deal with any water damage emergency, including: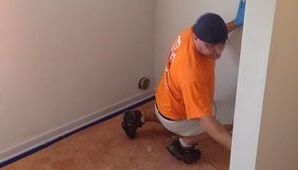 Roof leaks
Washer hose bursts
Pipe bursts
Pipe freezes
Water heater leaks
Flooded basements
Toilet overflow
Sewage backup issues
Places like Mount Kisco that experience four distinct seasons, including cold, harsh winters can be susceptible to those issues. Combine this with an average of over 50 inches of precipitation annually and you've got a recipe for some pretty wet conditions.
This is just the tip of the iceberg. No matter what your water damage issue may be, our IICRC certified water damage Mount Kisco technicians are guaranteed to be at your home within 45 minutes or less with a free estimate. Give us a call today if you experience an unexpected pipe burst or pipe freeze!
Experts That Can Deal With Pipe Bursts For You
If you have a pipe burst or freeze, give our water damage Mount Kisco team a call immediately so that we can provide you with instructions for shutting off your water line before we arrive. Shutting down the water line is important to avoid additional flooding and water damage.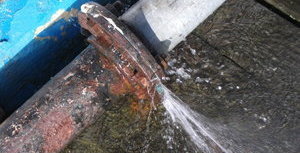 Once we arrive at your home, we'll begin to pump the water from your property using only the best and latest water extraction and drying technology. Dealing with problems like pipe bursts and floods swiftly is essential. The longer water is allowed to pool, the more likely it is to cause further damage to you and your home in the form of wood rot, warping, flooding, or mold growth.
By not acting fast, you could be putting the health of you and your home at risk. Mold and mildew have the potential to cause serious health issues while weakened walls, ceilings and floors can collapse and cause you to lose your entire home.
Water damage is stressful enough as it is without the prospect of additional problems and costs. This is why at 911 Restoration, our water damage Mount Kisco specialists are always available 24/7/365 to take your call and guarantee to arrive at your home or business within 45 minutes. And because we love our customers, we'll do so with a free estimate while even offering to file your insurance claim for you so call today!
The Company You Can Always Count On To Patch Leaking Pipes
The best water damage company in Mount Kisco is 911 Restoration Westchester because of our commitment to providing the citizens of New York with not only the highest-quality service at the best price, but also the best customer support. Cities like Mount Kisco that lie in the humid continental climate zone experience four distinct seasons, leading to harsh cold winters that can create any number of water damage issues.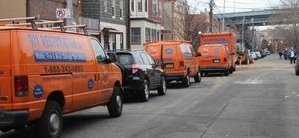 911 Restoration and our water damage Mount Kisco team are committed to keeping the city of Mount Kisco water damage free so that it can continue its place as one of the "Top 10 places in New York to live." With over 35 years of experience as industry leaders, you can always be sure that you and your family are in the best hands.
So if a storm causes your roof to leak or you just want a free inspection to make sure your home is up to date on proper maintenance, give our water damage Mount Kisco team at 911 Restoration a call today and we'll show you why we're the best!