Water Damage in Mount Vernon
When it comes to the challenges presented by water damage, there isn't a flood cleanup company more qualified than 911 Restoration of Westchester. When faced with a water damage emergency, our technicians understand that a fast response is crucial. We stay available 24/7/365, so you never have to wait for water damage restoration in Mount Vernon. Our repair techs understand that immediate water removal is essential in preventing structural damages and mold growth. To avoid subsequent moisture problems, we guarantee to arrive within 45 minutes of receiving your call. Call us at 914-222-4041 and allow us to provide you with a free visual inspection.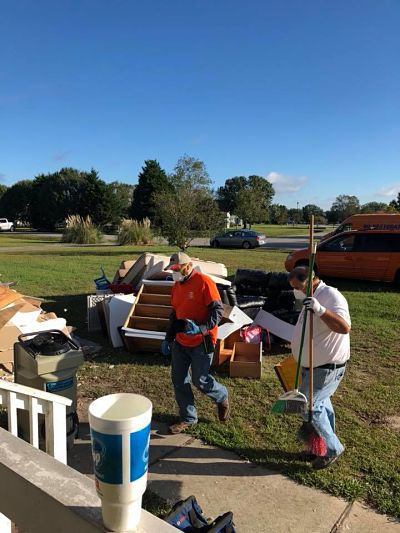 911 Restoration of Westchester provides free water and mold inspections to property owners. This initial assessment will allow us to formulate an estimate of the water damage restoration needed to recover your property entirely.
Our technicians will bring all of the latest flood cleanup and drying technology so we can begin same-day water restoration. Our cutting-edge equipment allows us to eliminate water damage and mold growth more efficiently than any of the other water restoration companies.
Whether dealing with a flooded basement, pipe burst, carpet water damage, or mold, you can trust us to repair your property in full. Our technicians are experts at both residential and commercial water cleanup services.
911 Restoration of Westchester is locally owned and operated, making our staff experts at mitigating the specific water and mold issues that affect Mount Vernon.
You can trust that the most qualified repair techs are on the job. We employ IICRC certified technicians and are licensed, bonded, and insured for your protection.
If you need water removal in your home or business, do not hesitate to call 911 Restoration of Westchester today. We provide 24-hour emergency water clean up services to give you the peace of mind you deserve! Call us at 914-222-4041 and see how we can help.

Prevent Water Leaks and Basement Flooding Incidents
Homes and businesses in Mount Vernon aren't only susceptible to roof leaks. Water damage will occur wherever gravity takes it, which is usually down to the foundation and into the basement.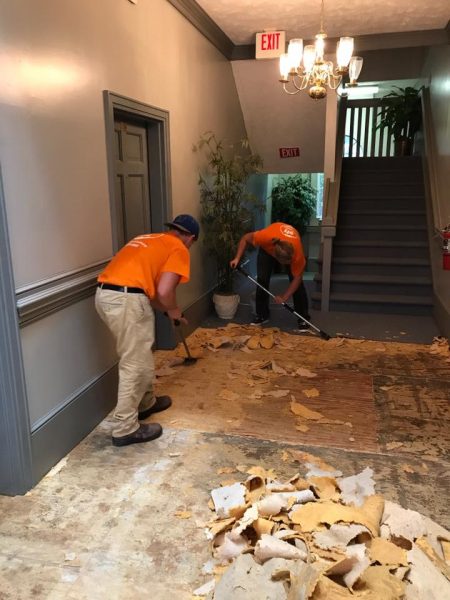 Precipitation is plentiful in Mount Vernon throughout the year. Between seasonal storms and pipe bursts, basement flooding issues are almost inevitable.
Fortunately, these situations are preventable. 911 Restoration of Westchester will not only conduct thorough flood cleanup services but give you maintenance tips to stop future basement floods.
One of the easiest things you can do is keep your heater running throughout the winter months. If the indoor temperature gets past the freezing point, a pipe burst scenario is imminent.
Clean out your gutters every year before the cold season begins. Proper gutter and downspout maintenance will ensure that debris won't clog the system and cause water to seep into your roof and foundation.
Check the integrity of your roof by inspecting it from the inside out. Look for any leaks inside the attic and on top of the roof. Inspect the areas for missing and broken shingles and cracks.
It is also essential to notice signs of mold growth. Water damage and mold go hand-in-hand, especially in the summer when the humidity levels in Mount Vernon are exceptionally high.
Our techs understand that the combination of water and mold can significantly impact the structural integrity of your property. When exposed to moisture, mold can grow within 24 hours, eating through wood and drywall.
Reach out for professional water damage restoration as soon as you discover signs of a leak or flooded basement. Call 911 Restoration of Westchester at 914-222-4041 to receive flood cleanup in Mount Vernon today!
Pipe Bursts and Plumbing Leaks Can Create Water Damage and Mold
Our technicians have seen all kinds of water damage over the years. Our experience has made us one of the leading water restoration companies, capable of handling any crisis.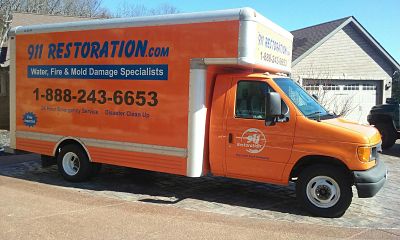 Throughout our time in the restoration industry, we have realized that pipe bursts and plumbing problems are some of the leading causes of water damage. Not only can broken pipes cause extensive flooding, but mold growth as well.
When called to repair pipe bursts, we always respond quickly. Our technicians are available for 24-hour home flood cleaning services, so you never have to wait for assistance.
Once we arrive, our repair techs will immediately begin the water removal process. You can trust us to stop the water damage at the source, meaning our technicians will make all the repairs needed to stop the plumbing leak.
If mold is left to breed on the property for a significant period, airborne spores can impact the indoor air quality. Inhaling mold can affect the health of everyone spending time on the property.
The presence of mold can cause an onset of allergy symptoms, which can eventually lead to asthma. While some people are sensitive to all molds, sometimes hazardous spores can create health risks for everyone.
The quicker we begin the water mitigation, the better the chances are of preventing mold growth. So, call 911 Restoration of Westchester as soon as you need water damage restoration. We will turn your water disaster in a Fresh Start today at 914-222-4041!
Servicing the cities of Amawalk, Ardsley, Armonk, Bedford, Bedford Hills, Bethel, Blooming Grove, Brewster, Briarcliff Manor, Bronx, Bronxville, Buchanan, Carmel, Chappaqua, Chelsea, Cold Spring, Cortlandt Manor, Cross River, Croton Falls, Croton-on-Hudson, Dobbs Ferry, Eastchester, Elmsford, Fairview, Fishkill, Garrison, Golden's Bridge, Greenwich, Harrison, Hartsdale, Hastings-on-Hudson, Hawthorne, Heritage Hills, Hyde Park, Hopewell Junction, Howells, Irvington, Katonah, Lake Carmel, Lake Peekskill, Lincolndale, Mahopac, Mamaroneck, Middletown, Millwood, Mohegan Lake, Monsey, Montrose, Mount Kisco, Mount Vernon, Nanuet, New City, New Rochelle, New Windsor, Newburgh, North Salem, Ossining, Peekskill, Pelham, Pelham Manor, Pleasantville, Port Chester, Poughkeepsie, Pound Ridge, Purchase, Purdys, Putnam County, Putnam Lake, Putnam Valley, Rye, Saugerties, Scarsdale, Shenorock, Shrub Hub, Somers, Southfields, South Salem, Spring Valley, Stormville, Suffern, Tarrytown, Thornwood, Tuckahoe, Valhalla, Village of Pelham, Waccabuc, Wallkill, Wapperings Falls, Warwick, West Harrison, White Plains, Yonkers, Yorktown Heights, and the surrounding areas.