Water Damage Nanuet
When you need fast and efficient flood cleanup, you can count on the water damage Nanuet crew at 911 Restoration of Westchester to make all the repairs to your home and make it look better than new.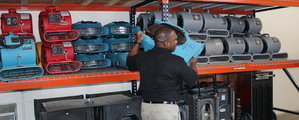 With so many years of experience, we know how important it is to arrive quickly to all disasters involving moisture, which is why we are available 24/7/365.
Even if you need us in the middle of the night, our water damage Nanuet unit will be there, and will arrive within 45 minutes of receiving your emergency call.
We are licensed, bonded and insured to remediate the following causes of water damage:
Home Flooding

Pipe Burst

Roof and Ceiling Leak

Washing Machine Leakage

Water Heater Explosions

Fire Sprinkler Damage

Main Water Line Leaks

Ruptured Hoses

Toilet Overflow

Leaky Shower Pan

Ice Machine Malfunction Leak
Call our IICRC certified water damage Nanuet techs the moment you need assistance mitigating any form of water damage, and we will get the process started that day with a free home inspection.
Our Water Damage Staff Know How To Completely Repair Your Roof
A big enough rain storm will usually expose any issues your roof may already have that you were not previously aware of, such as cracks, loose shingles, clogged gutters or broken downspouts.

Once the leakage starts, then you know you need fast repair work, and our water damage Nanuet experts are qualified to help you any time, even if it is in the middle of the storm.
Despite the rain, you can expect us to get to your home and arrive equipped with the top of the line gear that allows us to immediately get to work repairing the leak and extracting water out of your home.
The faster our water damage Nanuet professionals gets the work done, the better the chances are that moisture will not seep into the rest of the house and cause permanent damage.
So, call our water damage Nanuet team as soon as you see water stains on your walls and ceiling, and you can count on us to begin renovations today.
Our Technicians Will Help You With Every Aspect Of The Renovations Process
When you call us it is because you are in need of expert water damage repair, but what you may not realize is how much assistance you may need with the other parts of the job.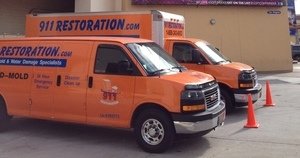 Our water damage Nanuet agents are here to help you with everything, and we will provide you with this help by being constantly accessible to the customer.
By providing you with this level of customer service, we hope to always make you feel comfortable with the process, as well as make it easy for you to ask us any questions.
Our water damage Nanuet specialists will go over your insurance policy with you, helping you understand what your plan offers and what coverage you qualify for to pay for the water damage remediation.
So, call our water damage Nanuet pros at 911 Restoration of Westchester when you need fast, affordable flood and leak services and we will be there for you today!