Water Damage in New City
New City feels the brunt of extreme weather patterns that can cause extensive water damage in both homes and businesses. 911 Restoration of Westchester makes sure you receive affordable, high-quality water damage restoration in New City. We are available 24/7/365 to provide immediate water removal services the moment you need assistance. Day or night, our technicians guarantee to arrive within 45 minutes of receiving your call. Property owners will receive a free water and mold inspection as soon as we arrive. This assessment will allow us to provide you with a complete estimate of the necessary water restoration.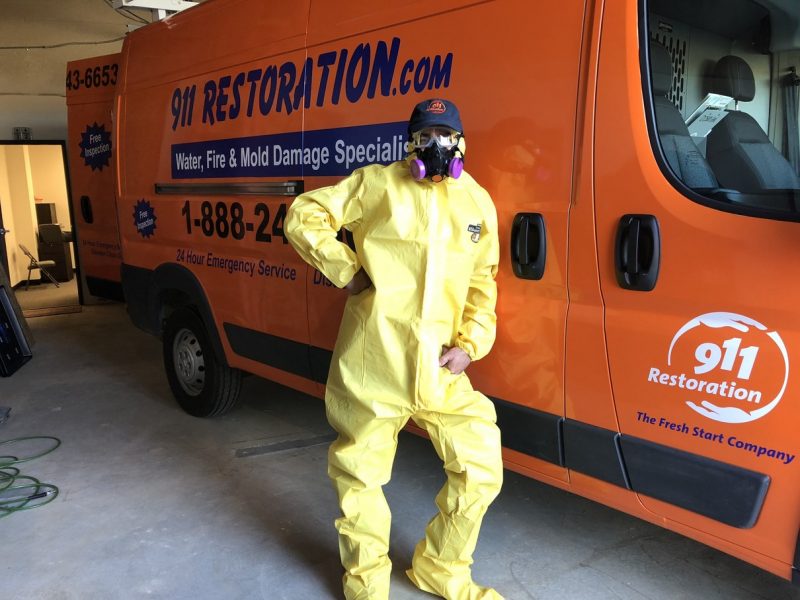 Whether facing a roof leak, sewage overflow, flooded basement, or pipe burst, you can count on our technicians to provide solutions for your water crisis.
As a locally owned and operated company, all of our repair techs are keenly aware of how the regional climate impacts properties in New City.
We will take on the most severe water damage emergency with same-day restoration services to show you that a full recovery is possible.
Our technicians are the most qualified in the industry. 911 Restoration employs IICRC certified professionals that are backed by the Institute of Inspection, Cleaning, and Restoration.
Giving you peace of mind is our main concern. Our entire restoration company is licensed, bonded, and insured, so you can be sure that we will protect you in every situation.
If you're looking for a Fresh Start, 911 Restoration of Westchester is the flood cleanup company you can trust to make that happen! Our technicians are ready to provide 24-hour emergency water cleanup, so call us today!
Professional Water Damage Restoration and Prevention
911 Restoration of Westchester has decades of experience repairing flooded basements, ceiling water damage, water leaks, and mold problems. We know what it takes to not only repair water damage but prevent disasters.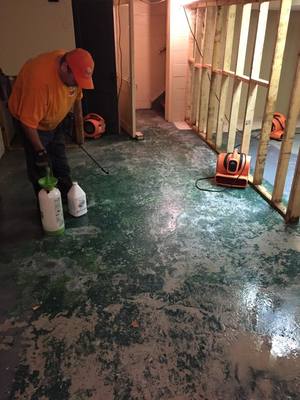 Our experts will provide full-service water damage restoration that includes providing property maintenance advice. It isn't enough to only receive flood cleanup in New City. It is critical to stay on top of any minor up-keep to prevent major structural problems.
Look for warning signs like rust on pipes and low pressure in faucets. These are indications of potential problems with your plumbing system. Detecting and repair these issues early can help prevent pipe bursts.
Make sure you check your roof for any signs of damage like missing or curling shingles. Repairing these roofing problems early on will stop ceiling leaks and indoor water damage.
Keep your gutters and downspout clear of leaves and debris. A clean drainage system will prevent clogging that can cause water to seep into the roof and spillover into the foundation.
Check the hoses and connectors of all your water-based appliances, such as washing machines, dishwashers, and water heaters. Look for cracks, breakage, and general wear and tear. By replacing them before any leaks occur, you will prevent extensive water damages.
Be mindful of what you put down drains and toilets. Grease and oil can solidify in the pipes and flushing paper towels, and other debris can cause clogging. Over time, this can turn into a sewage backup, which will require professional flood cleanup.
Not only can leaks and floods cause water damage, but they can create the ideal environment for mold. Since mold grows quickly, we check for infestations while conducting the water restoration.
So, call 911 Restoration of Westchester today. Our restoration company cares and understands what you need to get through any water damage emergency.
911 Restoration Turns Water Damage into Fresh Starts
For effective and thorough water damage restoration, 911 Restoration uses state-of-the-art techniques. However, as vital as water removal is to your recovery, customer service is even more important.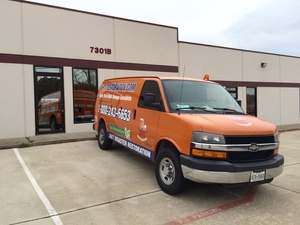 We only work with your satisfaction and convenience in mind. Our staff wants you to feel as comfortable as possible during the flood cleanup, which requires clear communication.
The more information you have about the situation, the better you will feel. Our onsite technicians will provide you with an estimate of the water and mold removal cost before any water damage restoration begins.
911 Restoration of Westchester keeps its prices competitive and accepts all types of insurance. We want to help you keep your out-of-pocket expenses as low as possible.
If you need assistance in understanding your insurance policy, our staff members will provide you with a free insurance consultation. We will directly bill your insurance company and file your claim for you.
By sending an itemized list of your losses along with your claim, you will receive the best coverage. Our onsite technicians will help you with this by taking inventory of the damage to your property and your belongings.
Call 911 Restoration of Westchester if you have questions regarding insurance, water mitigation, or mold remediation. You will receive help from a team that cares and understands what you need from a restoration company today!
Servicing the cities of Amawalk, Ardsley, Armonk, Bedford, Bedford Hills, Bethel, Blooming Grove, Brewster, Briarcliff Manor, Bronx, Bronxville, Buchanan, Carmel, Chappaqua, Chelsea, Cold Spring, Cortlandt Manor, Cross River, Croton Falls, Croton-on-Hudson, Dobbs Ferry, Eastchester, Elmsford, Fairview, Fishkill, Garrison, Golden's Bridge, Greenwich, Harrison, Hartsdale, Hastings-on-Hudson, Hawthorne, Heritage Hills, Hyde Park, Hopewell Junction, Howells, Irvington, Katonah, Lake Carmel, Lake Peekskill, Lincolndale, Mahopac, Mamaroneck, Middletown, Millwood, Mohegan Lake, Monsey, Montrose, Mount Kisco, Mount Vernon, Nanuet, New City, New Rochelle, New Windsor, Newburgh, North Salem, Ossining, Peekskill, Pelham, Pelham Manor, Pleasantville, Port Chester, Poughkeepsie, Pound Ridge, Purchase, Purdys, Putnam County, Putnam Lake, Putnam Valley, Rye, Saugerties, Scarsdale, Shenorock, Shrub Hub, Somers, Southfields, South Salem, Spring Valley, Stormville, Suffern, Tarrytown, Thornwood, Tuckahoe, Valhalla, Village of Pelham, Waccabuc, Wallkill, Wapperings Falls, Warwick, West Harrison, White Plains, Yonkers, Yorktown Heights, and the surrounding areas.