Water Damage North Salem
Our water damage North Salem team is dedicated to the integrity of our town and the safety of our friends and neighbors by providing the best in water damage restoration services after a storm or flood. The suburb of North Salem is set in one of the most affluent counties nationally, and our water damage North Salem team is well up to the challenge of providing restoration services that match the high standards.
Whatever the water damage situation, our IICRC certified water damage North Salem team has the expertise and equipment to effectively mitigate water damage effects, and successfully restore your property. Count on us to deal with issues such as:
Roof leaks
Flooding
Storm damage
Pipe bursts
Sewage spills
Mold growth
Fire sprinkler malfunctions
Washer bursts
Clogged gutters and downspouts
A breakdown of the plumbing system is common in homes but this need not bring your life to a halt. Be it a washer burst, toilet overflow, water heater flooding, or pipe burst, our technicians have the expertise to efficiently resolve all plumbing problems.
We always put the customer first and offer water remediation services that are guaranteed to put your life back in order, no matter the extent of water damage you've experienced. When you need professional restoration services, look no further than our water damage North Salem team. With over 35 years of experience, our technicians understand how to effectively handle the devastating effects of water damage.
 When your home or business is threatened by water damage, call our 911 Restoration team and experience what quick, efficient and professional water remediation is all about.
Water Damage Prevention Tips From The Experts
According to our water damage North Salem team, taking some simple steps can help homeowners effectively safeguard their life's investment. Torrential rains are often associated with flooding, which can introduce unwanted waters into your home. Sump pumps offer homeowners a simple yet effective means of water removal, especially from basements.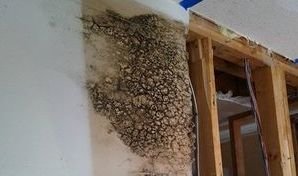 This can help to preserve carpets, hardwood floors, furniture, and other belongings. Do not let Sewage backup cause nightmares for you and your family.
By installing a sewage backflow valve in the sewer line, sewage waters will be prevented from flowing into your home in the event of a backed-up sewer.
Gutters and downspouts play an integral role in facilitating proper drainage. As a practice, inspect these regularly, especially before the onset of rains, to ensure they are free of debris and in good condition. To better understand how to protect your home against water damage, call 911 Restoration for a free inspection of your property.
The Pros You Can Always Turn To For Water Damage Restorations
When it comes to water extractions, it pays to enlist the services of a team as professional as our water damage North Salem technicians. If you intend to prevent further damage and restore your property, we guarantee the professionalism and efficiency that effective water remediation demands.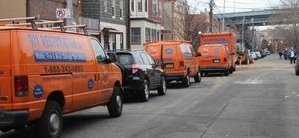 We are licensed, insured and bonded, providing our customers with outstanding same day service, at an affordable price. Working with all insurance companies allows us to offer claims assistance to our customers, helping them to manage the costs of water remediation with less strain.
We value professionalism and can be depended upon to provide top-notch services expeditiously because a delayed response in water remediation equals further damage and escalating costs. Our water damage North Salem technicians are available 24/7/365 and respond within 45 minutes, so call us and experience why we are the best water damage company in the state of New York.