Water Damage Peekskill
If you're looking for a way to give your home a fresh start after a water emergency like a flood or roof leak occurs, you can rely on the water damage Peekskill team from 911 Restoration Westchester to take care of your concerns. We're the fresh start company that can apply the water damage repairs and restorations that will ensure that any major water issue including pipe bursts, sewage spills, storm damage, flooding, and roof leaks are handled for you.
Our water damage Peekskill team is fully trained and equipped to ensure your home gets back to being safe and comfortable for you and your family.
We will patch up leaks and pipe bursts right away in order to prevent any further harm to your property such as drywall flooding, wood rot, and mold growth. Once we receive your emergency call, you can expect us to be at your property within 45 minutes.
Not only will our team be there fast, you can expect us lend you a hand whenever any kind of leak occurs. Whether day or night, we're available 24/7/365 to take on water damage situations on the day you need them patched up.
Pros Taking Care Of Water Emergencies For You
We have nearly four decades worth of experience in working on a wide variety of water damage situations. Our training also ensures that you receive only top notch water damage repair and restoration. Among the disasters that our licensed, insured, and bonded team can work on will include: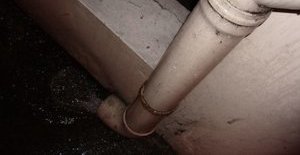 Storm damage and flooding
Roof damage and ceiling leaks
Toilet overflows
Clogged gutter and downspouts
Water heater leaks
Washer bursts
Fire sprinkler malfunctions
Mold growth
Our IICRC certified water damage Peekskill leak repair technicians will refurbish any damage caused by those situations. Rest assured, your home will get the fresh start it needs with our assistance.
How We Can Assist You With Sewage Spills
As we've mentioned, water damage can strike in different ways. One of way is through a sewage backup. These situations can arise due to excess pressure buildup within the city's sewer system. When the pressure finally needs to be released, sewage will rise up into your home through a toilet.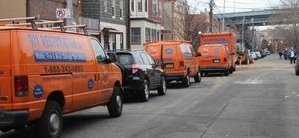 When the toilet overflows, it's important that you get in touch with 911 Restoration right away. Our water damage Peekskill flood removal team knows that sewage is filled with all sorts of biological contaminants that can cause severe damage to your home's interior and spread disease. Our technicians trained and equipped to handle this for you.
We will be wearing our protective hazmat suits to keep ourselves safe and prevent the spread of sickness. We will then make use of our advanced drying equipment to extract sewage and remove moisture from your home. Once the area has been sufficiently cleared, we will repair any damage to your plumbing system. We will then decontaminate the affected areas using industrial strength cleaning solutions that will kill bacteria without causing any further damage.
When major water damage concerns occur, it's going to take the quick, professional, and reliable response from 911 Restoration's water damage Peekskill team to patch the issue up. For a fresh start, give us a call today!