Water Damage Pleasantville
The goal of 911 Restoration North New Jersey is to make sure that your home recovers from the dangers of water damage like pipe bursts and sewage backups through our comprehensive water damage repair and restoration services.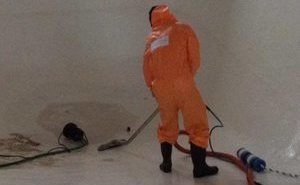 Count on our water damage Pleasantville experts to be available 24/7/365 to handle your various water concerns and to provide you with on the day service when you need it!
Whether it's a roof leak or pipe burst, you need to get that patched up right away to prevent other potential issues like flooding, wood rot, and mold growth from setting in.
Urgent situations like this need an immediate response, and that's exactly what 911 Restoration can provide. We'll be there within 45 minutes of your call to take on any water emergencies and get your home back in shape in no time!
Complete Solutions To Your Water Damage Emergencies
Whatever the cause, water damage is a major concern that can affect multiple sections of your home and can weaken the overall structural integrity of your home.
Our water damage Pleasantville pros offer complete solutions to water damage and you can expect us to: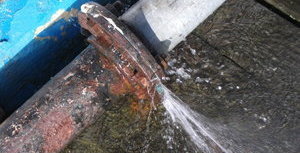 We will use advanced drying technology to remove water and moisture from your home effectively. To check the hard-to-reach areas like attics and crawlspaces, we'll be using infrared cameras. Expect thoroughness from us.
We'll be inspecting your home for any signs of mold growth. It doesn't take long for mold to grow once one of your pipes springs a leak and when we do detect signs of fungal infestations, we'll be providing our mold remediation services to remove mold and any spores it may have released into your home.
We'll clean and extract sewage water from your home. When sewage backups occur, we'll be repairing the damage done to your pipes, we'll extract black water out of your home, and we'll decontaminate your home using industrial strength cleaning solutions.
Because of the potential damage that water can cause, you're going to need a comprehensive approach to make sure that any harm done to your home is repaired and restored so you should call the water damage Pleasantville pros from 911 Restoration right away!
Water Damage Restoration Pros You Can Depend On
You can our team to provide you with a free inspection and estimate that will help us check the condition of your home and to locate the source of the problem. We'll be offering you our expert recommendations on the best course of action.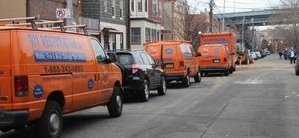 We will conduct the necessary repairs on the drywall and conduct restorations that will make your home look good as new.Our water damage Pleasantville team will be there to provide you with complete property restoration when water damage strikes.
We have nearly four decades worth of experience in dealing with all kinds of problems and you can count on us to provide complete and reliable solutions to deal with sewage backups, pipe burst, roof leaks, flooding, and water heater leaks.
Our IICRC certified water damage Pleasantville technicians will be working to restore your home to give you a fresh start. Give us a call today!