Water Damage Putnam Lake
Water damage wrecks havoc on houses throughout the Putnam Lake region. Our water damage Putnam Lake crew is available 24/7/365 and 911 Restoration Westchester will respond within 45 minutes to help you recover from leaks and floods as soon as possible. We are licensed, insured, and bonded with over 35 years of experience, so we know what needs to be done to repair your home as efficiently and quickly as possible. In addition to water extractions, we can help with sewage backup cleanup, mold remediation, reconstruction, and disaster restoration.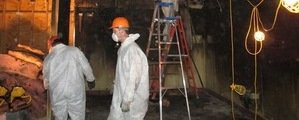 We are able to offer timely services in all manner of disasters because our goal is to keep the area disaster free. We even offer a free inspection by working with all insurance companies. After we finish water damage restoration services, we issue a free inspection to visually find mold.
Due to the fact that our city resides on the shores of Putnam Lake, our properties are susceptible to both rain and plumbing disasters. Our water damage Putnam Lake team will offer same day service to handle both of these disasters by pumping water out as soon as we arrive. Call us when you have water damage.
Experts You Can Turn To For Water Damage Restorations
If you have water damage in the form of floods or leaks, call our water damage Putnam Lake professionals because we can take care of a pipe burst, ruptured hoses, damage from storms, and much more. We value professionalism, so we can even tell you how to protect your home in the future by cleaning your rain gutters, adjusting your downspouts, installing a sewage back flow valve, and insulation your plumbing. If you do have a water emergency on your hands, here are few things you can do: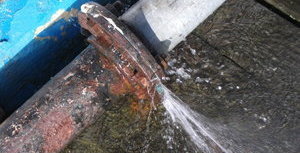 Call 911 Restoration
Turn off your main water line
Shut down your electricity
Contract your insurance company
Clear the area of valuables, people, and furniture.
Leave the repairs to the pros once we arrive.
As soon as you contact us, we get on the road so that our IICRC certified water damage Putnam Lake gets there as soon as possible. Utilizing the latest drying technology allows us to clear your property of water as fast as possible so that mold has less of a chance to grow and wood rot does not occur. We are working with all insurance companies to ease the burden on you. Call our water damage Putnam Lake technicians for water extractions and we will even file your water damage insurance claim for you.
Expert Water Damage Repairs With Your Convenience In Mind
To file a water damage claim, rely on our water damage Putnam Lake staff to do it for you because we have over 35 years of experience aiding customers just like you in getting the most coverage possible. We understand the difference between flood insurance and homeowner's insurance, which is that the former encompasses rising external water sources, such as if Putnam Lake were to flood your home, and the latter is for any disaster that happens inside the home.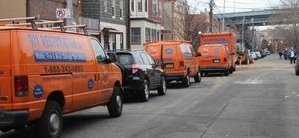 The best water damage restoration company is 911 Restoration because our water damage Putnam Lake services are meant to always put the customer first. Therefore, we offer same day service at an affordable price by working with your insurance company.
We want to make such a traumatic situation as easy on you as possible. Allow us to remove the stress from the ordeal. We value professionalisms, as you will see from our prompt arrival and superior knowledge about the situation.
We can rid your home of floods and mold. We know what needs to be done to restore drywall and rotted support beams. We can inform you on how to prevent such an occurrence from happening again. Whether you have ruptured hoses that have been leaking from your water heater for a long time, or you have a fire sprinkler malfunction that drenches your office, our water damage Putnam Lake specialists can help. Call our water damage Putnam Lake team for a fresh start today!