Water Damage Restoration Yonkers
For all kinds of water damage concerns in the Yonkers area Eli Elfasi and the expert teams he employs in his 911 Restoration Westchester branch are the best option for home and business owners alike.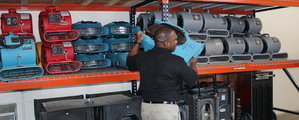 Eli brings a heightened level of skill, experience and customer satisfaction to every job that he takes on due to his overwhelming desire to make these types of water damage restoration Yonkers situations as easy for property owners to get past as possible. Call us at 914-222-4041 and allow us to provide you with a free visual inspection.

"Taking care of the customer means so much more than just pulling out all of their soaked and moldy carpet," Eli says. "To really take care of people we give them back their peace of mind while we go the distance to make their home as new again."
One of the ways that Eli and his staff lead the industry in providing customers with a five-star restoration is by ensuring that they arrive on the site of any water damage disaster within 45 minutes of receiving the call to do so.
"We have crews stationed everywhere for any kind of disaster," Eli explains. "This is how we are capable of providing emergency service to anyone, anywhere with technicians available 24/7/365." You can rest assured that we work with IICRC certified technicians to remediate all types of water-based issues, such as:
Leaky water heater repair

Water extraction in flooded basement

Repair of ruptured washer hose

Cleanup of flooded and moldy crawlspaces

Sanitization after toilet overflow

Restoration of faulty fire sprinklers

Restoration of pipe bursts

Mold infestation clean up

Overall comprehensive damage repair
Our mold removal Yonkers workers understand how important it is to treat water-related issues in a timely manner, so we keep our water damage Yonkers office agents available 24/7/365 in order to assist you any time, day or night. If your business or home is filled with water from a toilet overflow, pipe burst, or a flooding incident, then contact Eli and his water damage Yonkers specialists with 911 Restoration Westchester today at 914-222-4041!
Whisking Away Winter Water Woes
Eli and his water damage Yonkers pros know from experience how damaging a severe winter can be for homes and this is why he is always interested in providing clients with information to prevent water damage in the colder months before it becomes a real problem.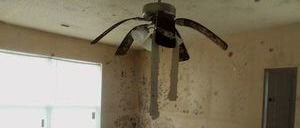 "We always tell clients to clean out their gutters in the fall," Eli says. "Other than heating elements installed in the gutters themselves, this is the only real way to prevent ice dams during the winter."
Other tips our water damage Yonkers techs have for avoiding the worst effects that winter can cause are to always make sure the ambient temperature of the home or business is above the freezing point. This helps to ensure that the pipes don't freeze and thus burst under a water pressure increase.
"People always underestimate the weight of snow on their roofs," Eli explains, "and when heavy snowfall accumulates, it can cause cave-ins during the worst time of year to deal with it." 
Eli and his water damage Yonkers teams are prepared for anything, even in the dead of winter, but the most effective way to prevent water damage during the winter is to follow the simple advice listed above.
Water Damage Solutions With A Smile
The water damage Yonkers experts that Eli employs are hired in large part because they know that one of the most important factors in giving the customer the highest quality experience possible is to bring a positive mental attitude and a smile to every job they take on.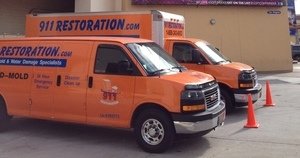 "Showing the customer that you care about them with a smile and a good attitude reassures them that they will have a Fresh Start with their home when all the work is done," Eli says. "Essentially giving them back their peace of mind is just as important as remediating the water damage."
Eli's water damage Yonkers teams are so dedicated to prioritizing the needs of their clients that they will even file the insurance paperwork for them.
This way customers with water damage issues can get back to their lives without having to deal with insurance agents and phone calls that they never planned to make.
"We want to make the experience of a restoration as simple for our customers to get through as possible," Eli relates.
If your bathroom has had a massive toilet overflow, or a pipe burst has happened in your businesses bathroom overnight, then don't wait one minute to contact Eli and the water damage Yonkers team with 911 Restoration of Westchester today at 914-222-4041!
Snow Storms Cause Ice Damage and Flooded Basements
Snow storms cause many types of water damage and property damage, and our water damage restoration Yonkers crew has helped restore it all. One peculiar water loss was a home in Yonkers that suffered a flooded basement and ice covering its doors and windows.


When our emergency storm damage restoration professionals arrived, they set up water extraction equipment through the back door because the front door was completely covered in ice. 
911 Restoration of Westchester worked directly with the customer insurance company to provide the smoothest and calmest restoration. Our goal is to provide a fresh start, meaning we listen to the customer and make sure they get what they want at the end of the process.
Their entire basement needed to be restored after all the rainfall and failed sump pump flooded the basement. We worked with them to turn their flooded basement into a cozy, healthy, and fully restored basement.