Water Damage Rye
Water damage is a terrible crisis for any homeowner to handle alone, and when you use our water damage Rye team you can rest assured that you will never have to fend for yourself during a disaster. 911 Restoration Westchester always puts the needs of our customers first, which is why we are available 24/7/365 and strive to provide Rye with the best restoration services in the city.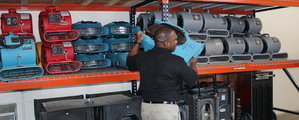 Rye, New York  is known as the third most expensive city in the United States to buy a house, which makes every home a substantial investment worth protecting. Our water damage Rye experts are committed to protecting the homes of Rye against floods, pipe bursts, and plumbing leaks.
Smart homeowners choose our water damage restoration services because they know that 911 Restoration Westchester will get the job done right the first time. So call us today before water damage causes mold to grow in your house.
What You Can Do To Stop Water Damage and Mold Growth
Water damage is one of the prime causes of mold and the most common cause of mold observed by our IICRC certified water damage Rye technicians. Mold requires two key ingredients to grow: moisture and humidity. A home that has been flooded by water and not properly dried provides an ideal environment for mold to grow. Take your garden variety plumbing leak for instance.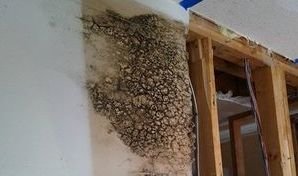 Water drips from a leaky pipe soaking into surrounding drywall and floorboards. This creates the perfect opportunity for mold growth. Our water damage Rye technicians follow a thorough process to find water damage and stop it before it transforms into mold.
Assessment – We will walk-through your entire house and find the places afflicted by water damage, including underneath your flooring and in-between your walls
Drying – We will deploy air movers and dehumidifiers to dry the area
Restoration – our crew will restore and repair your home to better than new condition
Clients of 911 Restoration Westchester know they can depend on our water damage Rye team to do the job right, preventing any possibility of mold growth in the future. We will also make vital repairs to your home and restore it to better than new condition. Our technicians prides themselves on making a difference and keeping homes healthy and safe. Call 911 Restoration Westchester today for home water damage repair.
The Company To Turn To For Water Damage Restorations
The answer is simple: you need to call our water damage Rye company. According to experts from the Insurance Information Institute, water damage is frighteningly common. Most homeowners will experience a loss due to water at some point in their lives. To prevent any further harm, our team can respond to your concern within 45 minutes of your call.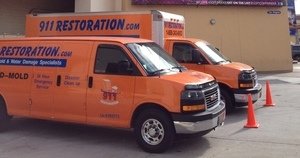 When these losses happen you need the expertise that only our water damage Rye team can provide. We offer same day service and the best drying technology.
We also work with all types of insurance and can help you file a claim for you, so if you are looking for the best restoration company, call 911 Restoration Westchester today.
911 Restoration is the best restoration company in Rye, and that is because of our water damage Rye techs. Our technicians are IICRC certified and train constantly in the best restoration techniques. Most importantly the staff and technicians of 911 Restoration Westchester are devoted to making a difference in the city of Rye. Our goal is to give each and every person that is harmed by water damage a fresh start on life. Call our water damage Rye technicians today and see what a difference customer service makes.