Water Damage Saugerties
Issues such like flooding and roof leaks can bring about a lot of problems at home. Should these situations cause problems for you, 911 Restoration Westchester is the company that can provide you with immediate assistance.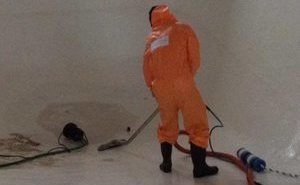 Our water damage Saugerties flood removal experts are trained and fully equipped to take on various water emergencies. When you need our help, we can be there within 45 minutes of your call.
This will prevent water from stagnating and help prevent other complications such as mold growth and wood rot. Once our water damage Saugerties technicians arrive, they will conduct a free assessment of the affected area/s of your home.
No matter when the emergency occurs, you can count on our water damage Saugerties team to be available 24/7/365. Our availability ensures that any water damage is taken care of right away so you can get the fresh start you're looking for.
Preventing Water Damage From Harming Your Property
Water can cause trouble for your home in a number of ways. Common problems include roof leaks and pipe bursts, but luckily, our water damage Saugerties team has nearly four decades worth of experience in handling these kinds of problems.
By dealing with these issues, our water damage Saugerties team has learned how you can avoid leaks and floods from damaging your home. Here are some of the things that you can try:
Make sure you clean your gutters on a regular basis. Clogged gutters can become a problem when water starts to seep into your home through the roof. Cleaning your gutters helps by directing water away from the water-vulnerable areas of your home.
Regularly check your roof for any signs of damage. The roof is your home's primary line of defense against the weather. Repairing roof damage right away helps prevent leaks from happening should it start raining.
Check your plumbing. The older sections of your plumbing system could be more susceptible to damage. Repairing and replacing any pipe issues early on can help prevent leaks, bursts, or flooding.
Should any water damage affect your home, it's vital that any stagnant water be removed right away and our IICRC certified water damage Saugerties can help you with our advanced water extraction equipment.
Once the water's been removed, our mold removal Saugerties technicians can begin to inspect for any indications of fungal growth and remove them right away with eco-friendly cleaning solutions.
Taking Care of Your Water Emergencies
Preventing water damage can become easier by following our tips, but should any part of your home start to spring a leak, call the water damage Saugerties team right away.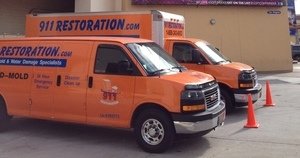 Our mold removal Saugerties team will also perform inspections to make sure that any fungal infestations are taken care of immediately to prevent any further harm to your property.
When your home is being affected by issues like roof leaks, pipe bursts, flooding, sewage spills, mold growth, or disaster damage, 911 Restoration's water damage Saugerties team is always prepared to take on those issues. Give us a call today!