Water Damage Valhalla
Water damage like roof leaks and flooding can destroy your house when allowed to rampage through your rooms and halls unchecked by our water damage Valhalla technicians. 911 Restoration Westchester has over 35 years of experience stopping water damage before it can wreak destruction on your life.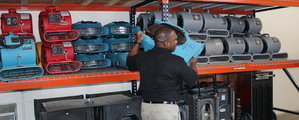 We take great pride in serving the community of Valhalla in times of trouble. Valhalla, New York began life as a post office in the 19th Century and has endured ever sense; in 2006 Valhalla was struck by an F2 tornado that came out of nowhere and caused a massive amount of destruction.
A tornado is an extreme example of the type of disasters our water damage Valhalla team handles on a daily basis. Our water damage restoration services provide comfort and recovery in times of disaster. We will help you cleanup after rain and storms have drenched your home. The answer to who do I call for a ceiling leak is 911 Restoration Westchester, so call us today.
How To Act When A Roof Leak Occurs
If you have a ceiling leak you should call our water damage Valhalla technicians. Ceiling leaks are frequently caused by water pooling on your roof from clogged downspouts and gutters. A leak that starts in your ceiling can frequently escalate into water damage in your walls and throughout your home.
Our water damage Valhalla professionals are trained to suss out the situation and fix it. We respond within 45 minutes of your calls. While you are waiting, take these steps to prevent further damage to your home: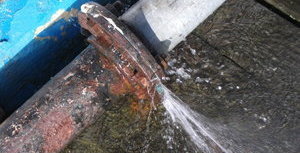 Place a bucket under the leak
Remove rugs and drapery; place them somewhere to dry
Remove valuables and antiques from the area
Cover your furniture to keep water away
Once our water damage Valhalla crew arrives they will begin a thorough free inspection to determine the extent the damage to your home. We will setup a battery of air movers and dehumidifiers to begin the drying process, and then use the latest drying technology to eliminate moisture from your walls.
With 911 Restoration Westchester on your side, you will receive the best water damage repair and restoration services that will ensure that you get a fresh start as soon as possible!
Taking Care Of All Aspects of Water Damage Restoration
Homeowner's insurance covers water damage caused by certain specific incidents, according to our water damage Valhalla experts, incidents like a broken pipe or wind damage from a storm that caused a ceiling leak. Homeowner's insurance may or may not cover a ceiling leak that is directly caused by rain.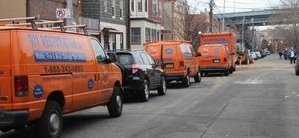 Since, according to research by the Insurance Information Institute, water damage is one of the most frequent types of losses incurred by a homeowner it is important that you understand your coverage.
Our water damage Valhalla team will work with your insurance provider after a disaster to help you file a claim and get covered by your insurance company. That is the kind of service you would expect from the best restoration company in Valhalla and that is the kind of service you will receive when you call 911 Restoration Westchester today.
911 Restoration is the best restoration company in Valhalla, New York because our water damage Valhalla team works overtime to ensure the happiness of our customers. We always put the customer first and we value professionalism. People in Valhalla and throughout Westchester County know that they can turn to 911 Restoration Westchester for timely restoration services. Call our water damage Valhalla team today for a fresh start.