Water Damage Yorktown Heights
Water damage like pipe bursts are a destructive force that homeowners in cold areas like Yorktown Heights face on a regular basis, which is why 911 Restoration Westchester is available 24/7/365 ready to provide the citizens of Yorktown with the best and highest quality in water damage restoration services.
Yorktown Heights is a beautiful community of just under 2,000 people, so when one neighbor is stricken by water damage, it can affect everyone. The propensity of snow in the area further complicates matters, so it is absolute essential that any and all water damage problems are resolved fast. Our water damage Yorktown Heights technicians are licensed, insured and bonded and highly-trained to deal with water extraction issues like: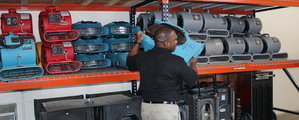 Pipe bursts
Broken water heaters
Pipe freezes
Roof leaks
Sewage line backup
Toilet overflow
Flooded basement
This is just the tip of the iceberg. With over 35 years of experience dealing with virtually every water damage issue in the book, our water damage Yorktown Heights team is able to handle any job fast and efficiently. Within 45 minutes of any call, we'll be at your doorstep to begin restoring your Yorktown Heights home to not only its pre-loss condition, but better. So if you your water heater leaks or your basement floods, call 911 Restoration today!
How Should Deal With Basement Flooding
If you have a flooded basement problem you should first turn off your water line to prevent further flooding, then call our water damage Yorktown Heights specialists so we can take over from there. Many people think that they can handle flooding by themselves because often times, it's only a small amount of water.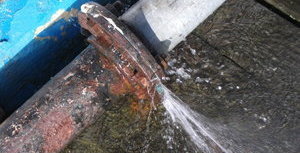 And while this may be true in some cases, an untreated flooded basement has the potential to cause some serious problems. Some of these include toxic mold and mildew growt, destruction of your bathroom flooring,  and damage to your bathroom cabinets or other structures
A flooded basement should be taken seriously and needs the attention of our highly-trained water damage Yorktown Heights professionals. After we arrive within 45 minutes or less we'll first do a thorough assessment of the area, and then begin the drying process using only the latest water extraction technology around. Our technicians will also extract any standing water from your basement.
After the area has been completely dried out, our water damage Yorktown Heights crew will make any necessary repairs to your home. And if you're eligible to file a claim for your insurance company, we'll do it for you. No other water damage restoration company gives you the best service, provides a free inspection and offers to speak to your insurance for you, so give us a call today!
Proving Complete Convenience Throughout The Flood Extraction Process
Homeowner's insurance often covers water damage if it was the result of a mechanical failure, according to our water damage Yorktown Heights staff. However, your average homeowner's insurance policy will not cover water damage that is the result of poor maintenance or an accident.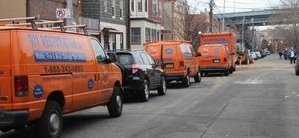 The Insurance Information Institute states that water damage is the second most common form of loss experienced by homeowners, particularly in colder areas of the country like Yorktown. We have over 35 years of experience working with all of the insurance companies, so we know what it takes to get a claim covered.
In the event that your claim is denied, our water damage Yorktown Heights team will work with you to find a price that you can afford. So if you're looking for the best in water extraction services at a price you will love, give 911 Restoration a call today!
We understand that towns with tiny populations like Yorktown Heights have special needs because a water damage that affects one person can affect another. Our water damage Yorktown Heights professional always put the customer first.
No matter the problems, 911 Restoration has your family covered. We're IICRC certified and offer same-day service on all issues, so give our water damage Yorktown Heights team a call today so we can show you what it means to be the best!