Storm Damage Westchester
If heavy rain creates a roof leak on your property during a nor'easter, homeowners can rely on the storm damage pros at 911 Restoration of Westchester to quickly resolve the issue.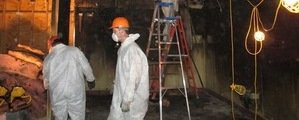 Our storm damage Westchester crew guarantees that they will get to your home or business within 45 minutes no matter what time you call, and because we are available 24/7/365, we stand by this promise day and night.
To limit the amount of water damage done to your home, our agents offer same day services for all flood restoration and emergency home repairs. Once you call our office, you can be sure that our team will do whatever it takes to implement successful emergency home repair services, including working with professional remediation experts. When you hire us you will receive benefits and services that include:
IICRC certified restoration workers
24/7 customer service
Free visual property inspections
Commercial and residential property damage restoration
Free estimates
Licensed, bonded and insured experts
Same day water damage restoration services
Quick arrival time
We will conduct a free home inspection as soon as we arrive, that way our team can determine the extent of the water damage right away. This puts both the homeowner and the repair workers on the same page, limiting any surprises that may arise during the flood restoration process.
Call our storm damage Westchester unit the moment you notice any water damage, blizzard or wind damage in your home, and we will brave the snowstorm to provide you with immediate assistance.
Freezing Temperatures Caused By A Blizzard Can Cause Pipe Bursts
When a blizzard or nor'easter rages throughout the coast, it can cause temperatures to plummet in a very short amount of time.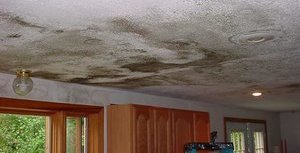 This is known as a cold spike and it can be very dangerous if you get caught out in this harsh weather when it occurs. It is best to stay indoors, out of the freezing temperatures, to stay protected.
When the weather changes so quickly it can also have an effect on your property. The pipes can freeze, which means the water inside will expand. This will cause the pipe to burst and crack, which will lead to a leak once the water begins flowing through the pipes again.
You can actually stop the pipe from bursting if you catch the pipe freeze right when it happens. You can thaw the pipes with a hairdryer, space heater or wrap them in towels soaked in boiling water.
You should also keep a slow trickle of water dripping through all the faucets at all times. This will keep the water flowing and make it harder to freeze. If you have any questions regarding frozen pipes call our storm damage Westchester staff today.
The Customer Always Comes First On Every Storm Damage Job
As important as it is to get your home back on track after it has been affected by a major snowstorm like a nor'easter, it is just as important for our specialists to make sure that you are taken care of.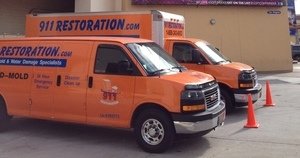 It can be overwhelming to be faced with an emergency flood restoration, no matter how big or small the incident may be.
Anytime you are forced to have your daily routine interrupted it can cause stress, and our storm damage Westchester pros want you to know that we are mindful of that.
When our crew members are moving in and out of your home, we will be sure to treat it like it was our own. Our techs are sensitive to the fact that this is a vulnerable time and hope that by offering excellent customer service we will lessen that emotional burden.
We promise to go the extra mile for you during this period by being as accessible as possible. When you have a question we encourage you to contact us the moment need an answer, and we will do our best to get rid of all your concerns. Call our storm damage unit at 911 Restoration of Westchester today and we will show you what it is like to work with the fresh start company.