Water Damage & Flooded Basement Restoration
When property owners need professional flood or leak cleanup, you can contact the water damage restoration specialists at 911 Restoration of Westchester and we will get your property clean and dry in no time.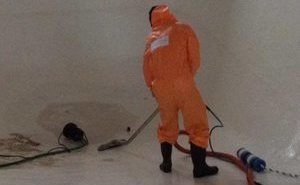 Our water damage restoration experts are available 24/7/365 to take your calls and assist you with your water-related emergency, making it possible for you to call us the instant your issue occurs.
When you even have the slightest idea that water damage may be in your home or business you can contact our flood restoration team to schedule an appointment right away.
Our water restoration operation never wants to make you wait for help, so our workers guarantee to arrive within 45 minutes of receiving your call for all water-related emergencies.
With all of our years of experience in the industry, we understand how time is of the essence in all property disasters, but especially with those when water is involved. This is why we make sure to always be available around the clock, both to assist you and to answer any questions you may have about the water damage cleanup & restoration process.
Water damage doesn't always include just moisture, in fact, most of the time, another substance may be present- mold. When moisture is left to sit on the surfaces of your property for too long, then any dry spores that were previously there before the leak or the flood can begin to flourish into a full infestation.
Our flood restoration unit uses advanced technology that enables our operation to check every corner of your property, confirming that our workers will find all traces of fungus and mildew. Due to how fast water can create structural damage and mold growth, our water mitigation crew are licensed bonded and insured to offer comprehensive services that deal with mold, as well as handle all types of water disasters, including:
Flooded basement dry out and restoration

Frozen pipe burst repair

Leak repair and cleanup

Toilet overflow cleanup & sanitization

Burst sprinkler repair

Water heater flood cleanup

Complete restoration services
Once our water damage restoration members get on the premises we will begin the remediation process with a free visual property inspection. We never want  money to be the reason you hesitate to call us after water has invaded your property, so we always check the premises at no charge to you. Call our us 24/7  and we will go the extra mile to get your property back on track.
Our Professionals Will Remediate Any Property Water Damage Issues
As we briefly mentioned before, our certified water damage experts know that when moisture invades your household, it can be a destructive force that can easily cause a mold infestation to begin. Mold can be as powerful a substance as water, having the ability to breakdown the wood that makes up the structure of your home or business.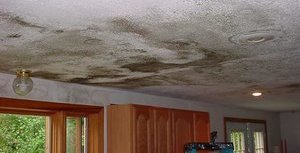 The longer the moisture sits on the surfaces, the more damage it can cause, which is why you should call our flood restoration  professionals the moment an incident like a flood or leak occurs.
Once our water damage restoration team is able to get on the scene and check out the extent of the damage, we will get started with remediation procedures that clean up mold spores and prevent them from blossoming. Mold likes to live in areas that are damp and dark, which end up being difficult to get to without using the proper equipment.
Fortunately, our property flood pros have the gear needed to remove every trace of the substance, all the while keeping the spores contained with a vapor barrier so they don't spread throughout the rest of the household during the cleaning process.
We use professionals grade equipment that lets our water damage restoration agents extract water and dry the area quickly. Not only does this prevent mold, but it stops water from damaging the structure of the property. We wouldn't want rot to begin wearing away at the wood or deteriorating any other part of the property.
If plumbing is at fault, such as a pipe burst or some type of leak, our water damage restoration crews will repair this issue at the source, replacing an entire plumbing system if need be.  If you begin to notice water on your bathroom floor when it is not in use, then our water damage restoration pros want you to know that there might be a leak in your shower pan.
Our water damage restoration crew wants you to know that when the membrane of the shower cracks or tears, then water can easily leak out. This can flood the area, soak the drywall and baseboards, and create all kinds of water damage that our unit needs to repair immediately.
If you start noticing any signs that your shower pan may be spreading water all throughout your bathroom, then you can contact our water damage restoration operation and we will thoroughly check the equipment for any damage. If we do find a problem, then it is necessary to replace the entire shower pan, because patching up the cracks will only be a temporary fix.
You can count on us to do the job correctly the first time around, which not only ensures your peace of mind, but also prevents future issues from popping up down the road.
Our water damage restoration specialists use quick service to not only keep the property in good condition, but to prevent mold from infesting the family home. We always have your best interests at heart, so call our water damage restoration crew today.
We Always Make Sure To Have Satisfied Water Damage Remediation Customers
Even though our water damage restoration team is here to get rid of all your flood damage issues, our real concern is your ultimate satisfaction with our services.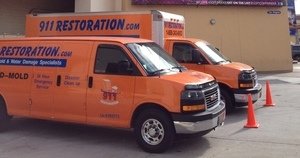 When our water damage restoration technicians arrive, we make a big effort to put you at ease, because we know that dealing with a water-based emergency is traumatic for a property owner, and we are sensitive to that.
Having our water damage restoration workers going in and out of your property can be quite upsetting, especially when all you want at that moment is for the reconstruction work to be over and for your property to be restored. This is why we always enter your property with respect, and treat it as if it were our own.
Our water damage restoration Westchester specialists want you to know that your pipes can be tricky as they get older, causing leaks and floods to impact your property and cause excessive damage. By having us check the plumbing system once a year, you can catch any leaks before they turn into a major problem.
Keeping you safe is the job of our water damage restoration crews, and we take that very seriously, which is why when we are hired for a job, we never cut any corners and pay great attention to detail.
Getting your property in optimal condition after a water incident is what our water damage restoration  operation always stands to do, no matter how severe the damage may be. Along with getting your household back on track, you can depend on our mold removal Hopkins workers to be there to be your emotional support, as well.
Along with being your emotional support, our water damage restoration  pros will also assist you with your insurance policy. If you have never had to use your insurance before for a situation involving water damage, it can be pretty confusing to figure out what is covered.
Fortunately, we have been in the industry for many years and have worked with many different insurance providers, so we know exactly what information they need in order to process your claim accurately. In fact, we will even file your claim for you if you need us to, doing all we can to get you the best coverage possible.
It is important for our water damage restoration unit to keep your expenses low, so long with working with all insurance companies, we also offer affordable prices on all of our services. Call our water damage restoration Westchester workers at 911 Restoration of Westchester today and we will turn your property flood into a fresh start.