Water Damage and Mold Removal in Westchester County
Property owners in Westchester county can get immediate help handling any disaster from 911 Restoration of Westchester. You deserve professional help getting your home or business back in order after any kind of water damage. The highly trained technicians at 911 Restoration of Westchester take care of our customers 24/7/365. Call us at 914-222-4041 and allow us to provide you with a free visual inspection.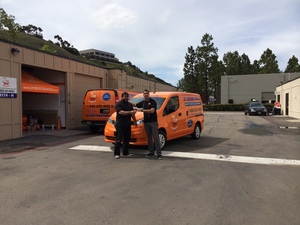 Humid summers full of large storms and cold winters accompanied by lots of snow increase the risk of water damage for property owners throughout Westchester county. Our team of licensed, insured, and bonded technicians can take on any water damage emergency, no matter how big or how small. We understand that you need your home or business to be back in perfect shape and we'll help you get it there.
The IICRC certified restoration professionals at 911 Restoration of Westchester can handle:
        Water Damage Emergencies

        House Flooding

        Business Flooding

        Fire Damage Restoration

        Mold Removal

        Sewage Cleanup
You deserve skilled help from technicians that understand what you're going through. We have the experience and skill to handle any issues you are facing after a flood, a burst pipe, or a sewage backup. Our team is ready to spring into action to help you recover from any water damage to your property. Call us at 914-222-4041 and see how we can help.

We Are a Water Damage Restoration Company Dedicated to Helping You
You don't have to try to handle a water damage emergency on your own. Our team of lo
cal technicians can take charge of any clean-up efforts by offering you:
Same Day Service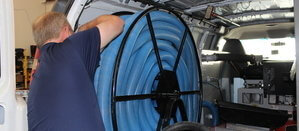 You deserve answers about any water damage, sewage damage, fire damage, or smoke damage to your property as soon as possible. We offer 45-minute response times to Yonkers, Mount Vernon, Yorktown, and surrounding areas in Westchester county.
Free Visual Inspections for Property Owners
Here at 911 Restoration of Westchester, we believe in providing our clients with honest, up-front answers. We will inspect your property and tell you what will have to be done to handle issues like basement cleanup, ceiling leaks, mold removal, and more. Call us at 914-222-4041.

Emergency Cleanup Experience
The technicians at 911 Restoration of Westchester have years of experience helping property owners recover from water damage and deal with mold removal. We know the most effective ways to 
remove water from carpet, to clean up flooded basements, and to deal with water damage to your ceilings and walls.
We also know how best to handle mold cleanup. Our resources allow us to work with a third-party laboratory to take care of mold testing. We will also help you handle any fire damage, including odor removal and smoke removal in the aftermath of a fire.
Cutting Edge Emergency Restoration Techniques
We strive to stay at the forefront of our field, adopting the best new techniques for handling emergencies for property owners. We'll utilize all of our skills to deal with any water damage you experience. We'll take care of mold removal right away to ensure that it cannot spread throughout your basement or walls. Our goal is always to return your home or business to stunning condition through reconstruction and renovation.
Get Comprehensive Emergency Restoration Services in Yonkers and Beyond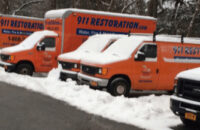 Water damage emergencies can have many causes. We can help you if a pipe bursts or if your property floods due to the heavy summer rains or snows in the winter. Our team will help you with disaster cleanup, regardless of the severity of your water damage.We believe in offering our clients dedicated service from the time you reach out until your property is completely restored. We don't just offer emergency services in the moment. We'll make sure that your carpets are dried as we provided professional flood clean up. We'll remove water from your basement, take care of water damage to floors and ceilings, and carry out complete mold removal.
Our team will perform all necessary mold removal after you experience water damage.
We know that mold can lead to long term problems for your health and your property if it is left unaddressed. Let us take care of any mold decontamination right away so your life can get back to normal.
You can also turn to 911 Restoration of Westchester to deal with any fire restoration. Our technicians have years of experience handling fire cleanup. We'll resolve any issues you're having with smoke damage after a fire. Call us at 914-222-4041
We'll provide you with the professional help you need to handle any water damage emergency. Let us bring your property back to the sterling condition you deserve. We offer our services to property owners throughout:
        Bronxville

        Chappaqua

        Cortlandt Manor

        Croton on Hudson

        Dobbs Ferry

        Harrison

        Hartsdale

        Katonah

        Larchmont

        Mamaroneck

        Mount Vernon

        New Rochelle

        Ossining

        Peekskill

        Pelham

        Pleasantville

        Port Chester

        Rye

        Scarsdale

        Tarrytown

        West Harrison

        White Plains

        Yonkers

        Yorktown Heights