Water Damage Fishkill
Water damage is a particularly heinous beast that knows just how to push your buttons. When this horrible foe rears its ugly head in your home, the water damage Fishkill, NY team at 911 Restoration Westchester is available 24/7/365 and always responds within 45 minutes.
Our water damage Fishkill team offers full service repair and restoration, meaning that we can help with every kind of water damage problem under the sun. We use the latest drying technology for water removal and water extractions. In addition to drying, we also will clean and sanitize the area that has been affected, including preventing any mold or mildew from growing. You can count on our IICRC certified technicians to work on issues such as:
Roof damage and ceiling leaks
Pipe bursts and plumbing leaks
Washer bursts
Fire sprinkler malfunctions
Clogged gutters and downspouts
Toilet overflows
Mold growth
Flooding and storm damage
Fishkill, New York is a small village in the southeastern part of the state. It was originally part of the territory of the Wappinger Indians, but became part of the Rombout Patent that founded New Amsterdam in 1685. The name Fishkill harkens to its original settlement by the Dutch, as it was named after the Dutch words for fish and creek.
With water in its name, residents should be wary of possible damage caused by water such as mold, rotting and warping. We sincerely hope it doesn't happen, but if water does fight its way in unwanted our water damage restoration crew has over 35 years of experience and is ready to restore your home to its former glory.
What You Can Do To Prevent Water Damage
Our water damage Fishkill team knows that water damage happens when water gets into a home and sits, causing mold, mildew, rotting, warping and other problems. This can lead to structural damage, harm to the house's foundation, and health problems.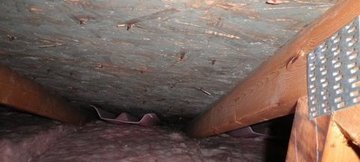 Water can get into the home either by rain, floods and storms or by plumbing problems such as a pipe bursts, water heater leaks, sewage backups, toilet overflow, and fire sprinkler malfunctions. Because water can cause so many significant problems for your home and health, it is essential to prevent water getting into your home as much as possible.
According to our water damage Fishkill, NY crew the best way to prevent damage is to keep up to date on all maintenance, fix a leak or crack right away, and keep the gutters and downspouts clear of clutter to ensure rainwater can easily flow off the roof. When something does happen, call our water damage Fishkill, NY company today for same day service for any water problem.
Water Damage Situations Taken Care Of By Pros
Once we pinpoint the problem, we'll perform any necessary restoration services to make your home look even better than it did before it was damaged. Find out even more about 911 Restoration Westchester and what we can do. We offer a free inspection and will always put the customer first, so call us today for your water damage restoration needs.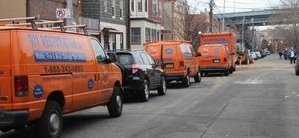 Our company is the best because not only does our water damage Fishkill, NY crew provide the full spectrum of services for water damage repair, but we also offer customer service that put us well above the competition. 911 Restoration works with all insurance companies, which allows us to offer an affordable and competitive price as well as take some of the hassle off your plate during a stressful time.
We value professionalism, so you will never have to worry about our work. We maintain communication with you throughout your project. Additionally, every member of our team is licensed, insured and bonded. When you notice a water problem, shut off your main water line to prevent further damage and call our water damage Fishkill experts for your repair and restoration needs.