Water Damage Mahopac
If your home in Mahopac is suffering from the effects of water damage like ceiling leaks, clogged gutters, sewage backups, or pipe bursts, 911 Restoration Westchester can be there to offer you the quick response that will make your home look good as new in no time.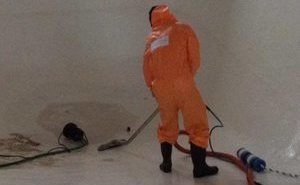 Our water damage Mahopac team will be the ones to conduct water damage repair and restoration, and they are fully trained and equipped to take on any leak and offer you with quick solutions.
Whatever the emergency affecting your home, 911 Restoration will provide you with assistance for all manner of issues at home.
Count on us to offer you with these services such as water damage repair and restoration, sewage backup extraction, flood water extraction, mold decontamination, fire damage repair and restoration, and disaster damage repair and restoration.
We are available 24/7/365 to be able to work on any water damage situation, no matter when it happens. We have nearly four decades worth of experience so you can expect us to professionally handle those roof leaks or pipe bursts with speed and care.
Professionals That Can Take On Your Water Emergencies
We know that the presence of excess moisture can cause a lot of other problems aside from the initial damage such as mold growth and wood rot. It's going to take the comprehensive solutions from our water damage Mahopac to get the job done, and we're licensed, insured, and bonded to help you take on issues such as:
Ceiling leaks and roof damage
Sewage backups
Clogged gutters and downspouts
Flooding and storm damage
Pipe bursts
Running sinks and bathtub overflows
Fire sprinkler malfunctions
Water-based appliance hose ruptures
To ensure you receive the very best when it comes to water damage repair and restoration, our IICRC certified technicians have undergone special training and are equipped with the right equipment to take on various kinds of water damage concerns. Once you give us a call, you can expect an immediate response from us. We will be there within 45 minutes of your call so we can work on restoring your home as soon as possible.
Water Damage Restorations and Other Services You Can Count On
With our rapid response and year-round availability, water damage Mahopac technicians from 911 Restoration are able to address those leaks and help make your home safe, comfortable, and beautiful.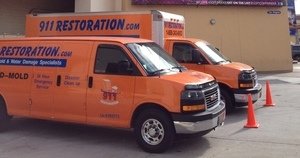 Once our team arrives, you can expect them to conduct a free inspection and estimate of your property. This will help us come up with the best solutions to your concerns at the most affordable price.
We will be making use of advanced drying equipment to be able to extract water and remove moisture more effectively throughout the various sections of your home, even the hard-to-reach areas like the crawlspaces and the attic.
Whether leaks or floods are the culprit behind those water damage situations, water damage Mahopac technicians from 911 Restoration are always ready to lend you a hand. Let us give you a fresh start. Give us a call today!