Water Damage Monsey
When it comes to dealing with a water disaster, the water damage Monsey techs at 911 Restoration Westchester will always respond quickly in order prevent permanent structural issues from setting in.
We have many years of experience in the home restoration industry, so when you hire us for a job, you can be sure that we are licensed, bonded and insured to provide you with services, such as:
Pipe bursts remediation

Washer hose bursts correction

Mold infestation clean up

Water heater leak repair

Fire sprinkler malfunction restoration

Flooded basement water removal

Gray water
Our water damage Monsey professionals are available 24/7/365, and always arrive with the proper equipment in tow to begin pumping out water.
We always provide homeowners with same day services when water is involved, along with acting quickly after you call us. In fact, we will arrive within 45 minutes of receiving your emergency call, no matter what time your disaster occurs.
So, call our IICRC certified water damage Monsey team as soon as you discover unwanted water in your household, and we will get the leak remediation procedures started with a free home inspection.
Fix Your Plumbing Issues Now To Avoid Water Damage Later
When you do not regularly maintain your plumbing system, then it can be a big source of causing water damage. Fortunately, our water damage Monsey staff are well-versed in correcting plumbing leaks, and will be able to handle everything thrown their way.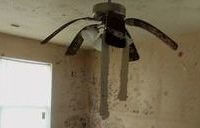 If you notice that your pipes are leaking, even just slightly, it is important to get it repaired immediately.
Even just this trickle of moisture can cause major problems over time, including mold growth.
In order to prevent leakage homeowners need to check the pipe joints on a regular basis.
If you find that your pipes are not sealed properly, then they can leak and become very destructive.
Call our water damage Monsey technicians immediately upon noticing leakage with your piping system, and we will do whatever it takes to stop the leak and repair any damage that the moisture has caused in your home.
You Can Rest Assured That Our Leak Repair Pros Provide Affordable Services
If your home becomes saturated with water, it can be very overwhelming to a homeowner, and we are sensitive to that when we arrive on the scene.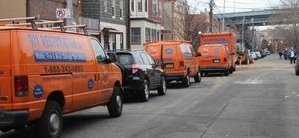 Knowing that you are now being forced to deal with and pay for water damage restoration is not something that is fun to deal with, but our water damage Monsey agents can turn the experience into a positive one.
We will show you that even know this was unplanned, we are going to do whatever it takes to give you back the home of your dreams, no matter how severe the damage may have become.
Even though this may seem costly, our water damage Monsey specialists also work with all major insurance companies in order to keep your out of pocket expenses as low. We will make this process as easy as possible by filing your claim for you, making sure you get optimal coverage.
Call our water damage Monsey pros at 911 Restoration Westchester today and we will give you and your family the fresh start you need to move on from water damage.