Water Damage New Windsor
Our aim at 911 Restoration is to provide your home with top notch water damage repair and restoration that will make sure you property looks good as new. Our water damage New Windsor professionals will be taking care of those roof leaks, sewage spills, floods, and pipe bursts for you. We know these situations can be frustrating to deal with on your own, that's why we're available 24/7/365 so you can get a fresh start exactly when you need it!
Whenever a leak of any kind occurs, it's best patched up right away in order to prevent any further complications like mold growth and wood rot.
Because a quick response is the key to preventing the spread of damage, you can expect our water damage New Windsor team to be there within 45 minutes of your call.
As soon as we arrive, we'll start the process by conducting a free inspection and estimate. Through our assessment, we can determine the best course of action to patch up the problem. You can expect our restorations to come at the most affordable prices. We will also help you file your claims with your insurance provider for your utmost convenience.
Complete Water Damage Solutions For A Fresh Start
Water damage is a pervasive problem that can spread throughout your home. Emergencies like flooding and pipe bursts can cause large amounts of water to spillover to a large area of your home which can lead to reduced structural integrity, among other problems.
Whenever a large area of your home is under the strain of water damage, it's going to take comprehensive solutions to ensure all damage is repaired. Water damage New Windsor pros from 911 Restoration are licensed, insured, and bonded in order to conduct top notch water damage repair and restorations to solve water issues by: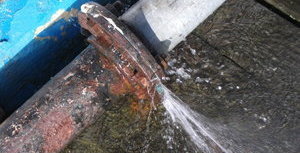 Inspecting your home for any signs of fungal infestation. If we do detect any mold growth within your home, we will be conducting the necessary remediation using eco-friendly cleaning solutions. We will make sure mold along with any spores released into your home are removed right away.
We'll patch up leaking pipes and ceilings. Using our advanced drying equipment, we can extract water and remove moisture to prevent the spread of damage and help you avoid mold growth and wood rot. We'll make sure the damage is repaired and the affected area is restored back to pristine condition.
To clean sewage spills, you can expect us disinfect the affected area using our industrial strength cleaning solutions that will kill bacteria without causing any further damage to your property. We will also repair any damage caused by the toilet overflow to your plumbing and interiors.
Technicians You Can Always Turn To For Water Damage Assistance
Our water damage New Windsor technicians are IICRC certified to provide complete property restorations that will give your home a fresh start. We have more than 35 years of experience in taking on all kinds of water damage emergencies like roof leaks, storm damage, water heater bursts, and pipe leaks.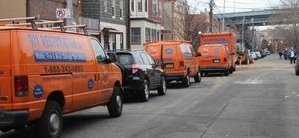 Aside from the top notch services we can provide, you can also count on our team to be able to help you file your claims with your insurance provider.
This will ensure your convenience as well as help us provide you with the most affordable prices to services your property needs.
You can rest assured that through our rigorous training, advanced equipment, and quick response we'll make sure your home gets back to being safe, comfortable, and beautiful. For professional help with those leaks, just give the water damage New Windsor pros from 911 Restoration a call today!