Water Damage Ossining
When it comes to alleviating the challenges presented by a local flooding event, the best resource for a quick recovery is the expertise of professionals Eli Elfasi, Daniel Gradus, and the water damage Ossining team with 911 Restoration Westchester.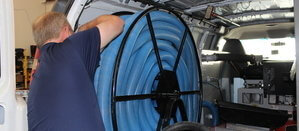 Daniel, Eli, and the water damage Ossining team have countless field hours of experience and in that time they have learned that no matter what the source of the water damage, from a pipe burst to a water heater failure, quick action saves time, resources, and money in the long run.
"This is why our crews will always be able to respond within 45 minutes of a call from a homeowner or business in need," Daniel says. "We are also available 24/7/365 to take on the challenges of these situations no matter when they happen."
Beyond their capacity to be at the scene of a IICRC certified water damage Ossining event quickly, Eli and Daniel will always bring the latest drying technology to every project that they endeavor no matter how big or small.
"We've rigorously field tested our equipment so we know exactly what it can handle and that gives us the ability to extract water from homes and businesses more efficiently giving people back their space that much sooner," Eli says.
If your home or storefront is already amid a flooding event from a ceiling leak, sprinkler malfunction, or any other source, don't let it linger as this will only increase the damages. Call Eli, Daniel and the water damage Ossining team with 911 Restoration Westchester and let them take care of it for you today!
Ceiling Leak Prevention Strategies
Eli and Daniel are regularly called out to projects with roofing challenges from water damage. This frequency has given our water damage Ossining techs the experience necessary to handle all types of ceiling leak, roofing concern or anything else that may cause water damage in homes.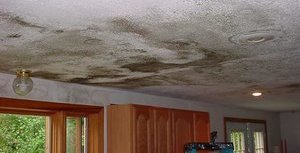 "This is not an exhaustive list, and if people have questions about their particular situation, they can give us a call to ask anything they want to learn more about," Eli says.
"We get calls all the time from people who are having ceiling leak problems because they didn't do the simple things to maintain their own home," Eli says.
"So we created a list of little things homeowner can do to keep their property secure and water free."
Check the shingles on your roof to catch any that are loose or missing which may allow rain water or snow melt in causing a ceiling leak.

Take a look from inside the attic to see if there is any moisture where there shouldn't be as this may indicate a problem on the outside of the roof.

Take a moisture meter reading from any skylights once a year or so after a rain as they are prime sources of roofing water damage.

Make sure that any trees with limbs overhanging the house are trimmed so that they don't fall during high wind or heavy snowfall and then cause water damage from a ceiling leak.
If your home is already experiencing a ceiling leak or similar challenge, then give Eli, Daniel and the water damage Ossining team with 911 Restoration Westchester a call for all the help you need today!
Water Heater Failure Causes Rust Stain and Mold Growth
Eli and Daniel have seen and eliminated every imaginable kind of water damage scenario in existence, and this familiarity has given our water damage Ossining pros the skills and confidence to take on any kind of challenge they are presented with.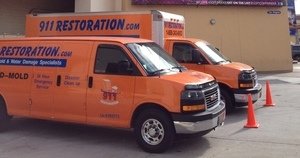 "Recently we went out on a project where the homeowner's water heater had been sitting in a pool of water that corroded the base of it, and eventually rusted it through," Daniel explains.
"When it did, it spilled rusty water all over the carpet next to it, and over the course of a day it started to grow a small mold colony in the padding."
After finding the source of the leak that caused the rusting, Eli and Daniel, along with all of the water damage Ossining team took on the challenge of replacing the heater, drying out the area, and eliminating the rust stain from the carpet afterward.
"The homeowner was really concerned that their favorite carpet wouldn't come clean again from the rust stain, but we took care of it for them, and the mold that started to grow too," Daniel explains. "When we were done it never looked like they had a water damage problem in the first place."
In addition to masterfully handling the rust stain and mold abatement, Eli, Daniel, and the water damage Ossining team also took care of all the insurance paperwork as well to give the homeowner a break from the whole situation.
If your home or business is experiencing a water heater failure that has flooded you out, or if you just want to know how to prevent such things from happening in the future, then don't wait another minute to call Eli, Daniel, and the water damage Ossining team with 911 Restoration Westchester today!