Water Damage in Port Chester
Port Chester is located just off the Long Island Sound, an area that frequently is impacted by extreme weather. The humid continental climate puts homes and businesses at risk of experiencing pipe bursts, basement flooding, and indoor water leaks. 911 Restoration of Westchester realizes the urgency of situations involving water damage. To best serve you, our technicians are available 24/7/365 to conduct emergency flood cleanup in Port Chester. We will respond within 45 minutes of receiving your call to provide the property owner with a free water and mold inspection. This assessment will allow us to formulate an estimate of the water restoration needed to recover your property entirely.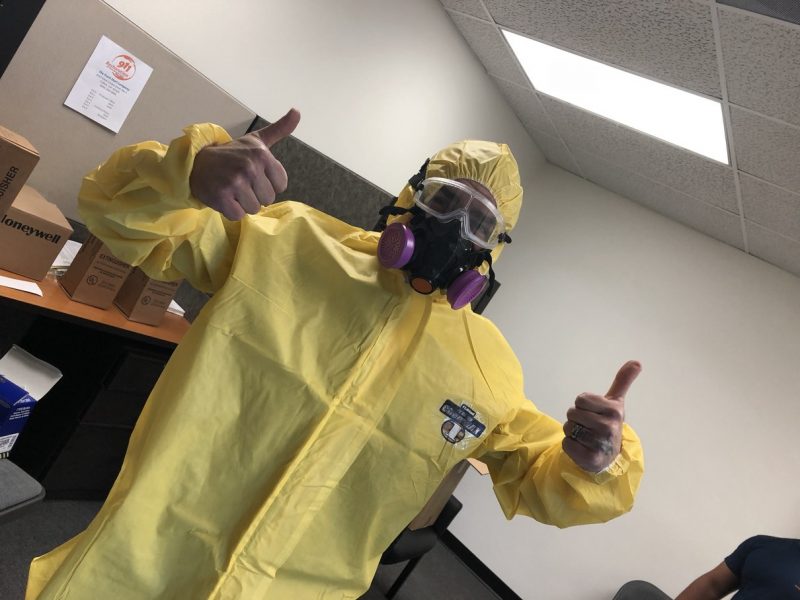 There is no time to waste when facing water damage in your residential or commercial property. To ensure you have the best chance of overcoming a water disaster, our professionals will arrive ready to begin same-day water damage restoration.
You can trust that our flood cleanup company can handle anything. As well as employing IICRC certified technicians, 911 Restoration is licensed, bonded, and insured for your protection.
While 911 Restoration is a nationwide restoration company, each branch is locally owned and operated. We understand how regional weather patterns impact homes and businesses in Port Chester. You can count on us to strategize a restoration plan specifically designed for you.
Whether you need full flood restoration services or minor water extractions, our repair tech will make sure you receive the help you deserve. We will conduct water removal, drying, and dehumidifying procedures that are guaranteed to get your property looking better than new.
Call the team that knows exactly what you need to conquer any water disaster. 911 Restoration of Westchester is ready to provide water damage restoration in Port Chester today!
A Restoration Company That Specializes in Both Water and Mold Remediation
911 Restoration of Westchester is a step above the other water restoration companies in Port Chester because of our ability to provide full-service property restoration.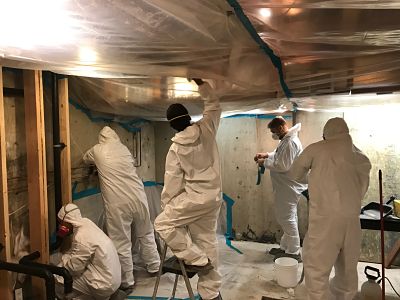 During our decades in the restoration industry, rarely have we been on a job that only requires water removal. Moisture is a powerful element that tends to create subsequent issues, with mold being the most prevalent.
Our technicians hope to stop mold and mildew from growing in the first place by responding quickly. However, since it only takes 24 hours for mold spores to grow, more often than not, we do find infestations.
Fortunately, our technicians are experts at conducting water damage restoration and mold removal. We will check for both problems during the initial inspection to ensure nothing goes overlooked.
If the situation requires flood cleanup services, our repair techs will immediately start the water removal effort to extract the bulk of the moisture. Fast water extractions are especially crucial when dealing with flooded basements because these underground spaces are most susceptible to mold.
Port Chester is exceptionally humid in the summer, which can expedite mold production. These conditions make drying and dehumidifying procedures essential in curtailing mold growth and preventing future infestations.
Our technicians use infrared leak detection technology that allows us to find moisture spots inside walls, ceilings, and other areas of the property that aren't visually accessible.
911 Restoration of Westchester offers 24-hour emergency water cleanup, enabling us to immediately contain the water damage and minimize a potential mold problem. So, call the flood cleanup company you can trust to mitigate all kinds of water damage and mold on your property.
911 Restoration of Westchester Turns Water Damages into Fresh Starts
Understandably, you will have questions regarding the water damage and mold removal cost. Our onsite technicians can give you answers by providing you with a free estimate after the preliminary inspection.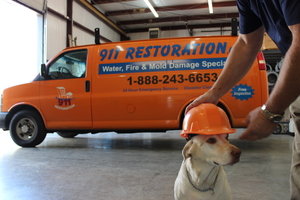 According to the Insurance Information Institute, water damage is one of the most common reasons for insurance loss. To keep your out-of-pocket expenses low, 911 Restoration of Westchester accepts all types of insurance.
We offer free insurance consultations if you need help understanding your policy. Our staff members will also directly bill your insurance company and file your claim for you.
Homeowner's insurance typically covers water damage restoration on properties that are adequately maintained. Keeping up with property maintenance is vital because insurance companies will not provide coverage for incidents caused by negligence.
We suggest you clean your rain gutters, align your downspouts, and fix any plumbing leaks to keep your property in good condition year-round. In the winter, be sure to insulate your plumbing, install a sewage backflow valve, and test your sump pumps.
911 Restoration of Westchester always puts the customer first. Our main goal is to keep you feeling cared for throughout the water damage restoration by providing exceptional customer service.
We are confident that our repair techs can turn any water damage emergency into a Fresh Start. So, call 911 Restoration of Westchester to receive help from a team that cares and understands what you need!
Servicing the cities of Amawalk, Ardsley, Armonk, Bedford, Bedford Hills, Bethel, Blooming Grove, Brewster, Briarcliff Manor, Bronx, Bronxville, Buchanan, Carmel, Chappaqua, Chelsea, Cold Spring, Cortlandt Manor, Cross River, Croton Falls, Croton-on-Hudson, Dobbs Ferry, Eastchester, Elmsford, Fairview, Fishkill, Garrison, Golden's Bridge, Greenwich, Harrison, Hartsdale, Hastings-on-Hudson, Hawthorne, Heritage Hills, Hyde Park, Hopewell Junction, Howells, Irvington, Katonah, Lake Carmel, Lake Peekskill, Lincolndale, Mahopac, Mamaroneck, Middletown, Millwood, Mohegan Lake, Monsey, Montrose, Mount Kisco, Mount Vernon, Nanuet, New City, New Rochelle, New Windsor, Newburgh, North Salem, Ossining, Peekskill, Pelham, Pelham Manor, Pleasantville, Port Chester, Poughkeepsie, Pound Ridge, Purchase, Purdys, Putnam County, Putnam Lake, Putnam Valley, Rye, Saugerties, Scarsdale, Shenorock, Shrub Hub, Somers, Southfields, South Salem, Spring Valley, Stormville, Suffern, Tarrytown, Thornwood, Tuckahoe, Valhalla, Village of Pelham, Waccabuc, Wallkill, Wapperings Falls, Warwick, West Harrison, White Plains, Yonkers, Yorktown Heights, and the surrounding areas.