Water Damage Somers
Water damage is an immediate threat to your home and the health of your family if not addressed quickly by qualified professionals. The water damage Somers crew at 911 Restoration Westchester is available 24/7/365 and provides same day service whenever you need it.
We pride ourselves in changing lives by providing comfort in a time of disaster for the community. Somers, New York is known as the birthplace of the American Circus, and the Elephant Hotel in Somers as a landmark to this history.
Our water damage Somers team helps to keep your home from being turned into a circus by providing responsive water damage restoration services when you need them. If you are faced with a flood of water and want to know, What should I do if I have a pipe burst, call 911 Restoration Westchester today.
Helping You Deal With Pipe Bursts and Other Leaks
The first thing you should do if you have a pipe burst is to turn off the water to prevent further flooding, and then call our water damage Somers professionals. The water shut off valve for most homes in the New York area will typically be located in your basement.
A house-side water valve is usually a ball valve that is turned into the off position by turning the lever. If cannot turn the valve off safely, stop and wait for our water damage Somers technicians to do it. We guarantee that our team can be there within 45 minutes of your call so you will never have to wait long. While you are waiting there are a couple of things you can do to minimize the destruction to your home: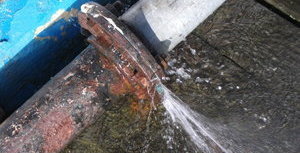 Turn off the electricity to prevent electrocution and electrical shorts
Remove throw rugs and drapes, and set them aside to dry
Locate your insurance policy and contact your insurance agent
Open doors and windows to create ventilation
Our water damage Somers professionals will take it from there. When we arrive we will perform a thorough inspection of your entire house. This inspection allows us to locate every area that may have been affected by water. Our technicians will then use air movers, dehumidifiers and the latest drying technology to remove moisture from your house and stop the destruction of your house.
911 Restoration Westchester's trained team of technicians will be there from start to finish. We will be available to assist you through the restoration process and answer common questions like, Does flood insurance cover broken pipes, so call us today for a free inspection.
The Company To Call To Repair Water Damage
Flood insurance is intended to protect your home in the event of a flood and does not normally cover disasters like broken pipes, according to our IICRC certified water damage Somers team. Homeowner's insurance will cover disasters like a pipe burst most of the time. Losses from water damage are one of the most common types of losses experienced by homeowners, according to the Insurance Information Institute.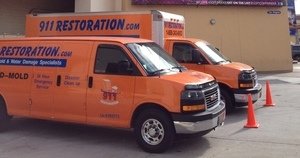 It is vital that you understand your insurance coverage and know what to do when a disaster strikes. Our water damage Somers experts can help take the hassle out of the insurance claims process by working directly with your insurance adjuster. We are totally committed to bringing the highest customer experience to the city of Somers, New York and that commitment makes 911 Restoration Westchester the best restoration company.
911 Restoration is hands down the best restoration company in Somers and that is because of the dedication our water damage Somers crew puts into their work. We value professionalism and always put the customer first. Our customers know they can rely on us for the very best in restoration and water extraction services. Call the water damage Somers experts from 911 Restoration Westchester today for a fresh start after a disaster and see what a difference a dedication to  customers makes.